My travel plans can fill many pages of a notebook. I just love seeing everything. However I rarely share my travels here. Not quite sure why. I've mentioned that I've given Mr. ♡ flight tickets to Venice for his birthday to finally cross of a longtime dream of his. While Venice was somewhere on my travel list it was not very high up. End of September we spent a long weekend in Venice. And let me tell you, I regret not going making it a priority earlier.
When we got off the bus we were granted this view of our first Venice cannel: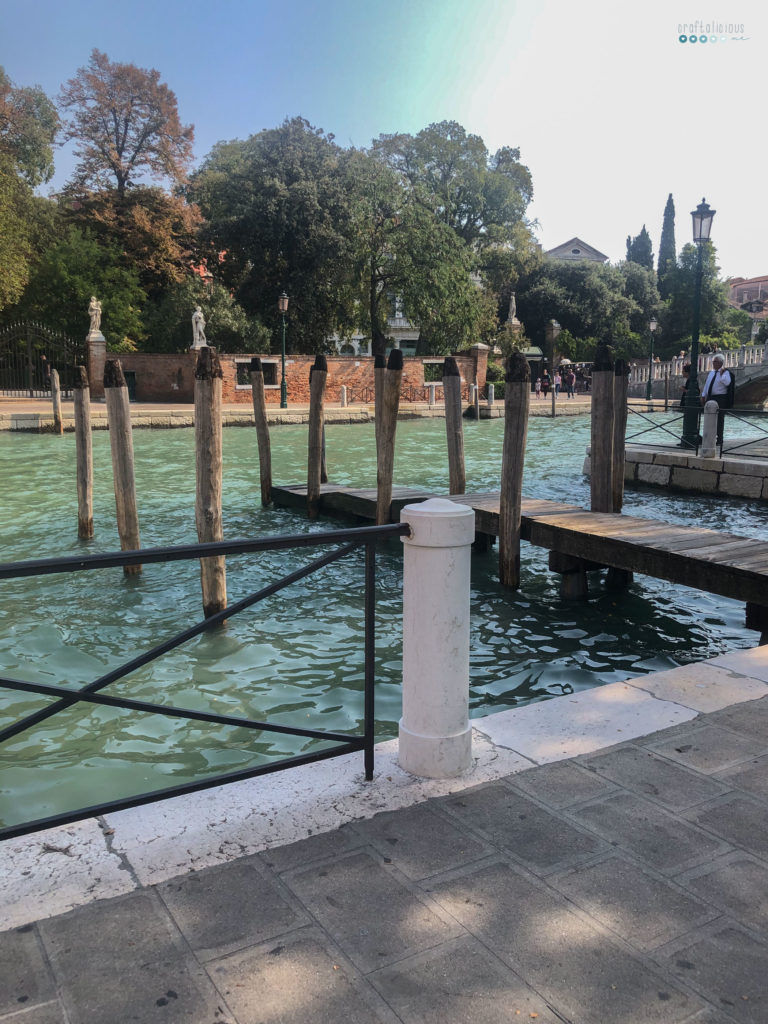 I was instantly in love. I've heard the water does smell and looks an ugly grey but I can not confirm. All throughout the time we were there the water had a unique shade of turquoise which I was not able to document in the photos.
What to do in Venince
Well you can probably do lots and visit a trillion museums. Honestly, we didn't do any of it. Instead we just walked around, climbed bridges, sat at plazas and looked at churches and came across interesting nooks and crannies.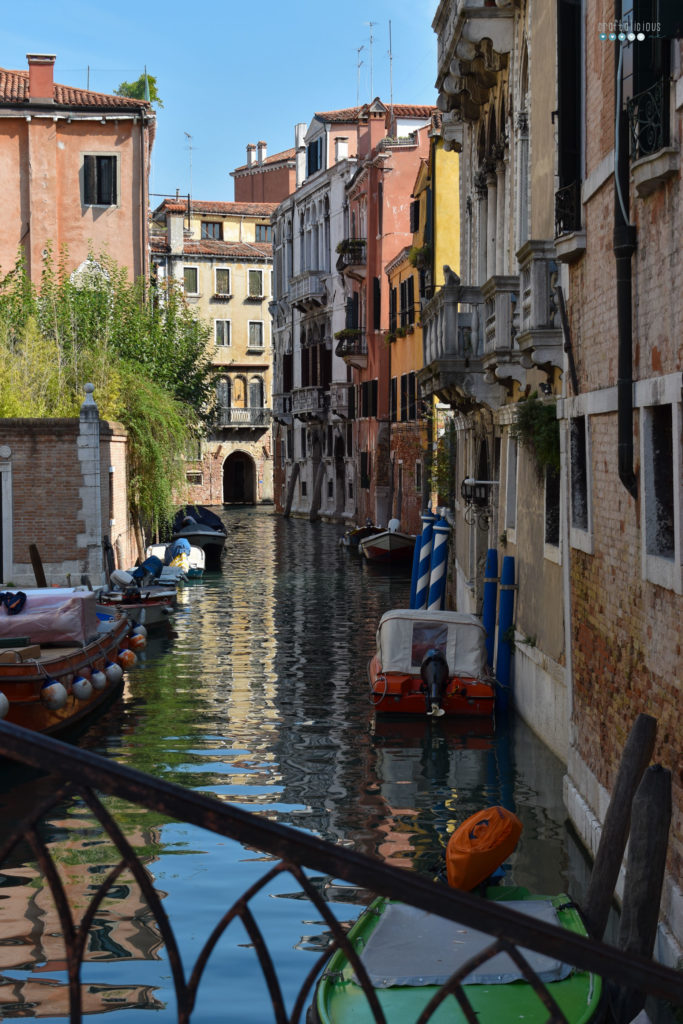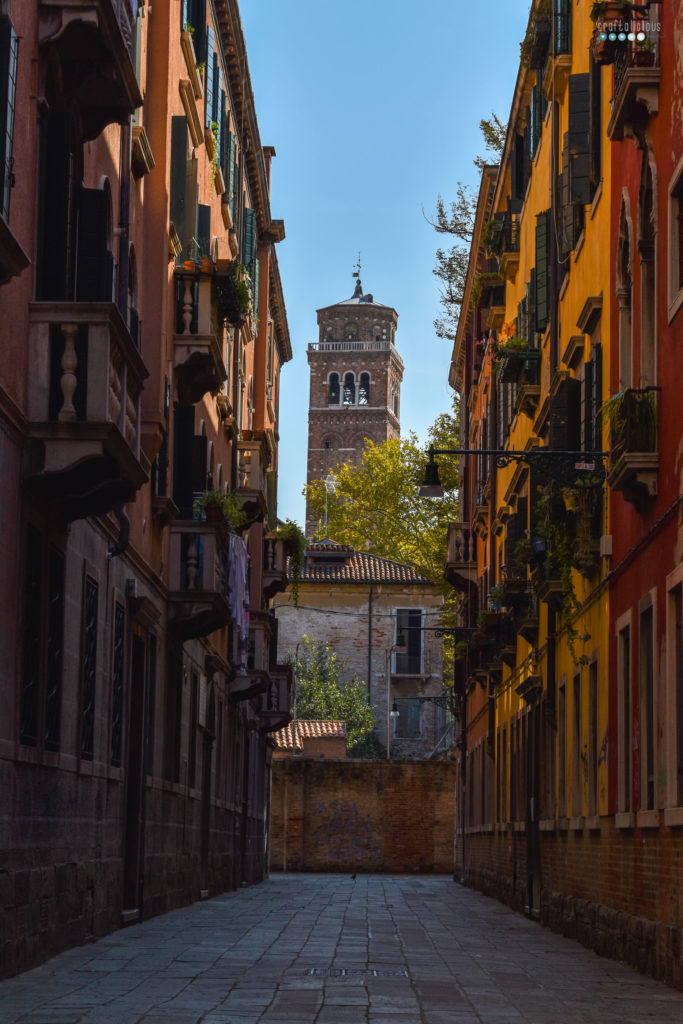 We didn't even go inside St. Marks Basilica. However we quickly planned on coming back. For this trip we were just enjoy walking the city getting a feel for it so next time we could be more intentional on what to look at. I would definitely like to see the Guggenheim museum, also I do want to see the inside of the basilica – I have a thing for churches as you know. Also I'd wanted badly to go to the cemetery but it was already dark and I was scared to be left there over night.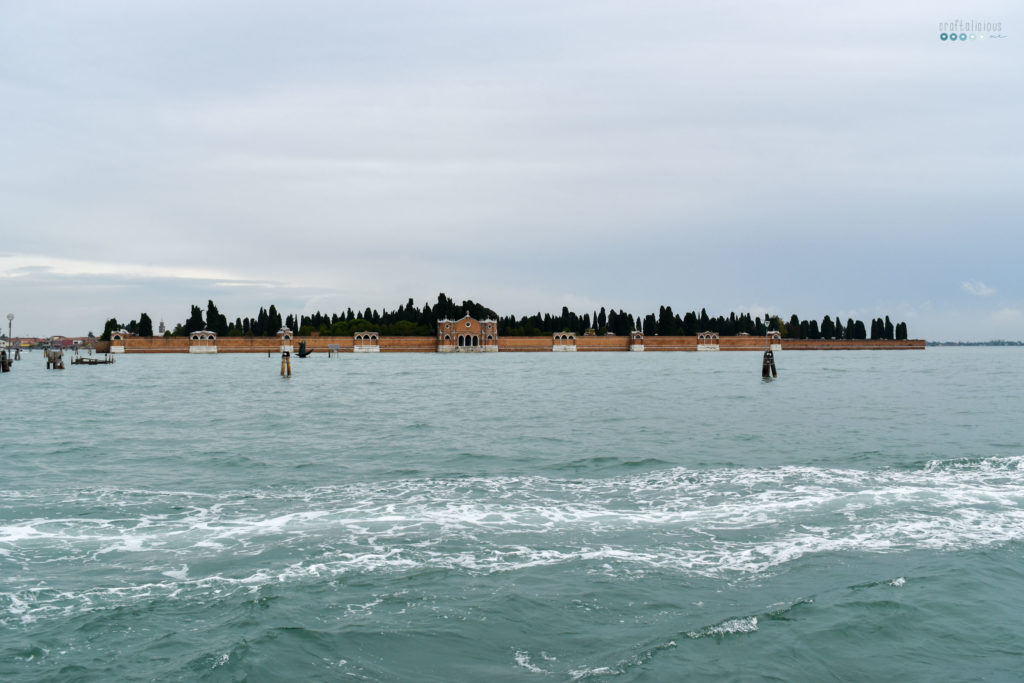 Things I found curious in Venice
You can read all the historical fact and stories in any book or magazine. Today I want to list a few things that came to my attention that I didn't know or found curious:
Lot's of Asians seem to do their wedding – or at least their wedding photos – in Venice.
The glass of the street lanterns are pale pink and it looks really cool.
I was not really aware that Venice is a car free city – however very logical. But even more curious I didn't see a single bike or scooter. Don't know if they are banned or if it just doesn't make sense with all the steps and bridges.
There were not as many pigeons as I had feared even on St. Marks square.
Some corners have so many bridges that it almost seems ridiculous. I mean do you really need a bridge 2 meters apart…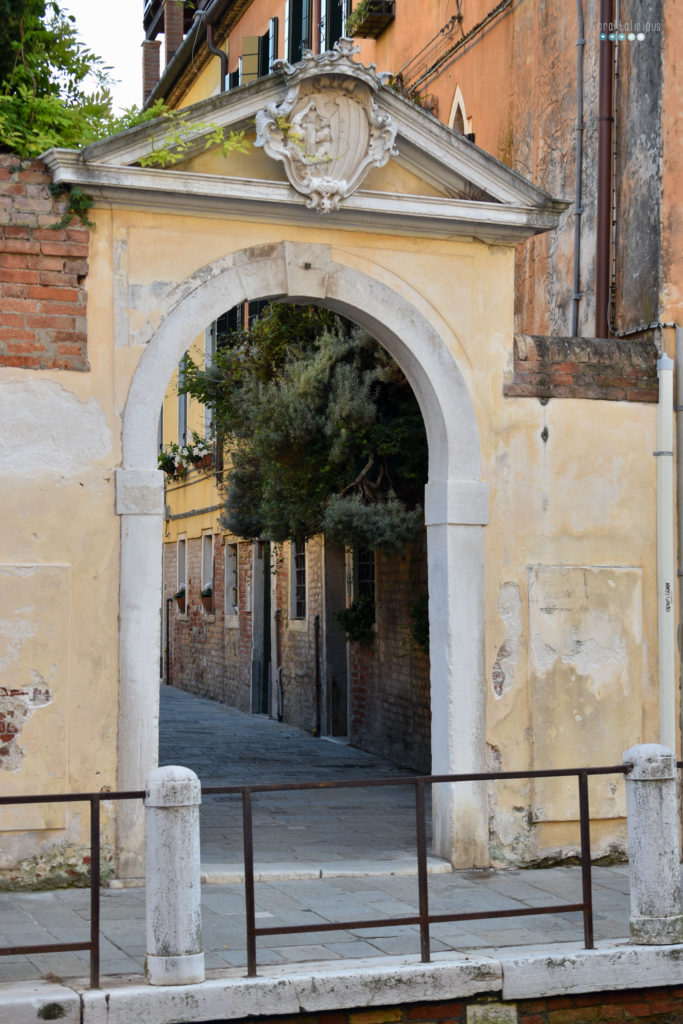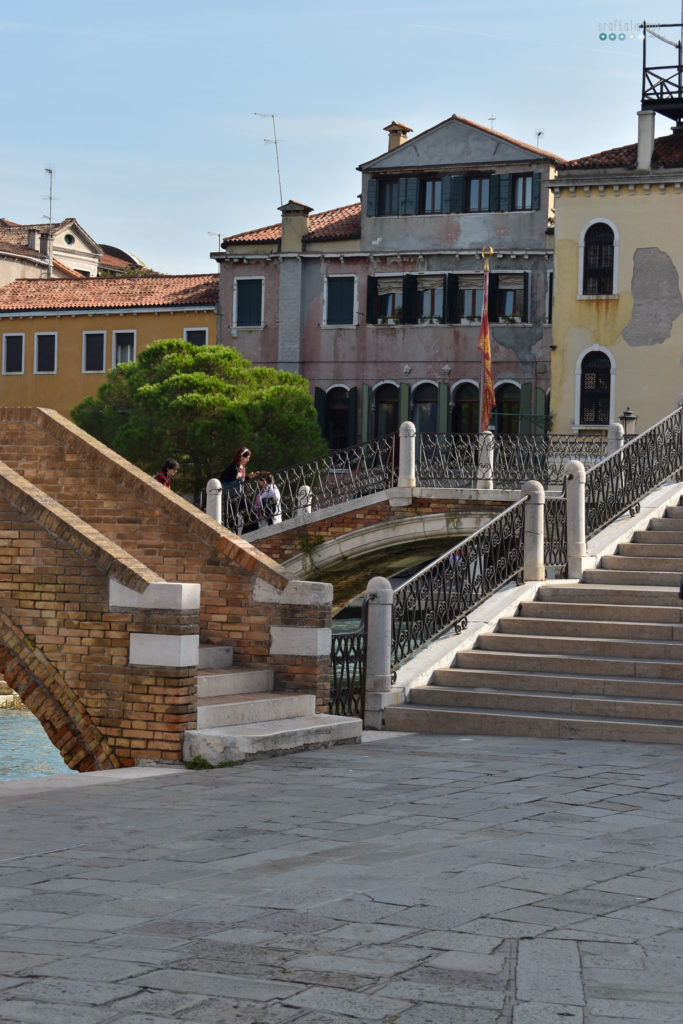 Travel & Transportation
We took the plane to Venice and started out rather early (for us) on a Sunday morning. That had us arrive in Venice around noon. I wanted to take one of the boat routes to town but unfortunately I couldn't figure out which one and what station would be nearest to the hotel. And I really didn't want to go through while dragging a suitcase. We ended up taking the bus which was really easy, cost 8€ each (could have bought a round ticket for 15€/person) and dropped us off right at the hotel. However if I ever go to Venice again I will get into town by boat. And if I have to get a water buses or one of the private boat rides. It will blow you away approaching Venice by water I am convinced.
Also we had a bit of a tough time figuring out the transportation carriers and services. So here is what I picked up so you might get quicker in understanding.
Vaporetto – it's what the water buses are called and which are run by ACTV. They mainly operate within the city limits. A single trip costs 7€ but I would not recommend that. Get a day pass or a pass for multiple days. This way it's easy to hop on and off to your liking.
Alilaguna – is a boat service connecting the outer islands and going further distances. They do not have as many stops within the city but connecting the airport to the city and Murano.
Gondola – I believe you know about the famous gondoliers. When you walk up to one of there stations you will be asked to pay 90+€ for a 30 min trip. Honestly that was not worth it for me. However I looked into it and found this app where you can pre-book a trip for 18€. Unfortunatly you need to print out the ticket so I didn't go through the hassle getting it done in the hotel. But next time I probably would. Also in the app you can see where the gondola actually goes through. So pick you boarding spot wisely.
Accommodation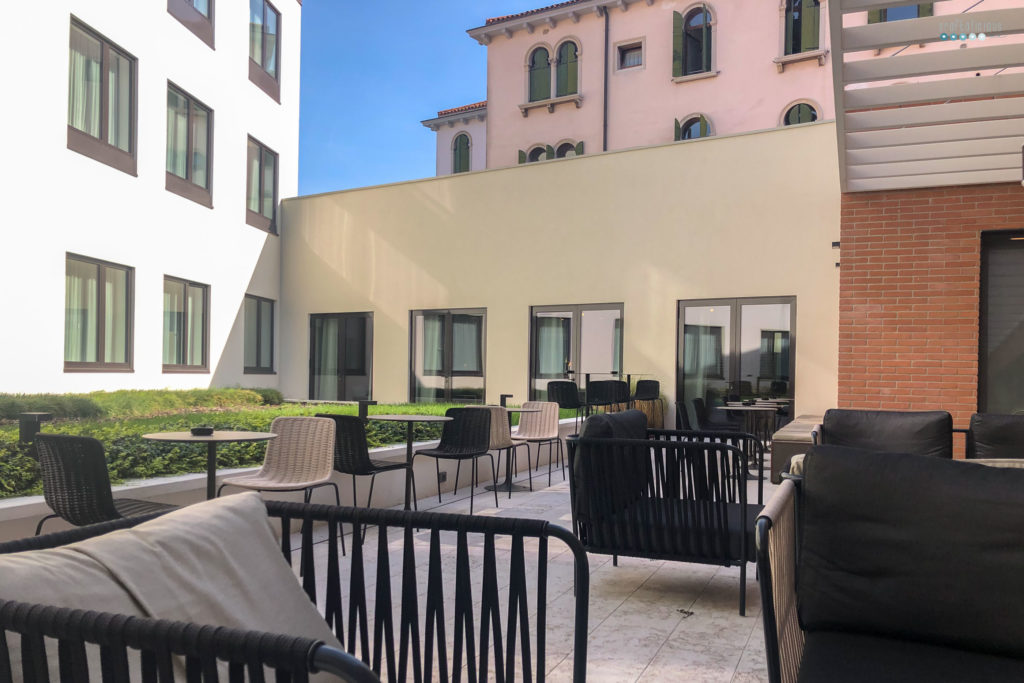 We stayed in the AC hotel Venice a outlet of Marriot hotels. It was perfectly located at the travel hub of the city which made transfer to the airport a bliss. Also we managed to get a room with view to the canal. Service was very attentive and helpful. Nice features were the 10€ tapas & snack spread Sunday night including one beverage (usually wine but we were able to substitute to beer and coke). Coffee beverages were complimentary until 4pm. While the room was small it was still enough space. However it was not a room to spent lots of time in but since the common areas were cozy and we were out and about most times it didn't bother us too much. Would I recommend it: definitely. Would I stay there again: yes.
Have you ever visited Venice or are you planning on doing so? What's your favorite spot?
Happy traveling
Tobia
Disclaimer: This post contains links to businesses we used. There was compensation involved. I just link for your convenience.