Summer is here. Vacation time has arrived. But are you going anywhere with the uncertainty of a pandemic and so many unknown variables? I decided to enjoy summer at home this year. Of course I would love to explore the many treasures and sights this planet has to offer but not now. And who says you can not find a wonderful adventure at home. Just a few days ago I spent four days in our country home near the Polish boarder. It was my vacation for this year. And I was enjoying all summer had to offer. I want to share a few things and maybe you get inspired to enjoying your summer at home.
Being still and experience a new world
Friday night I was going to the little pergola my dad I had build last August. I had my book and I took a beer from the fridge ready to dive into a wonderful magical story. But you know what? In the end I sat there for about an hour doing absolutely nothing. Let me say that again: I d i d n o t h i n g. Ok it's not entirely true. But I put my book down, looked up at the sky and saw a wonderful peachy-purple coloring. I sat and admired until the sky turned dark blue, the lights in the street were lit and started buzzing a bit. And I sat and observed and and drank my beer. It was getting too late to read so I just continued to sit. And then the bats woke up and started their dance on the night sky. Going round and round squeezing themselves through the tiniest hole in the pine trees, bouncing off the swings and into the light for a tiny second. And all again. And you know what I have learnt? If you are really quiet you can even hear the batting of bat wings.
Enjoying summer flowers
While being out biking the town I picked a bunch of flowers. I had this idea in mind to make a wreath when I saw the cow bitters were in bloom. I am not a fan of yellow blossoms but they fit perfectly for the old weathered doors at the outbuildings of the premises. So I made a beautiful wreath and I hope it will dry perfectly. It takes some time but it was meditative work. I was lucky enough to find an old wreath form my grandma had used many years ago. Having a few flowers left and a buch of random ones I picked up I made a little bouquet in an old coffee pot as well. Flowers are just the perfect way of enjoying summer don't you agree?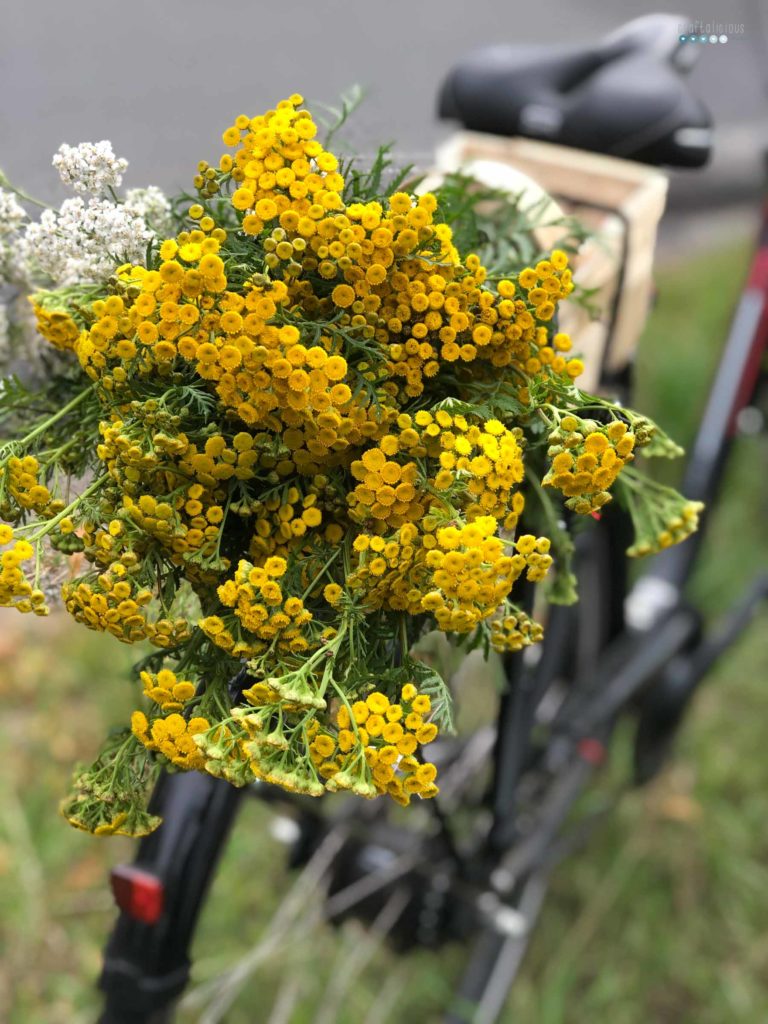 Going for midnight walks on a summer night
All days late at night I felt like moving and walking a bit. So I started to wander through the neighborhood. Admiring the gardens, the different styles they were landscaped and the ugliness of a few. I could hear the laughter waft through the night air as the world once again went to sleep. On a few nights my mom joined me and it was nice having a chat and just being together. One night we went to the cemetery and watered the plants. It wasn't creepy rather quiet and peaceful. Who knew that enjoying summer at home only takes a stroll around know streets.
Explore the local area by bike
Take a ride with your bike. It's that simple. Even better don't have a destination. That is what happened to me. I took the bike and only knew I wanted to pick some herbs for my tea project. I just paddled along daydreaming and looking around. I didn't make much miles but I couldn't care less. I ended up in places I have never been that surround the house probably not more than 4 kilometers. I went through the forest finding thyme for my tea. I took a break at the blackberry bush and stuffed my face until my tongue was blue and the hands messy. I picked flowers along the way and nodded to people who passed me by. I watched the swans in the evening sun and the fisher man feeding the fish in the fish ponds. I found an old train track and followed it to see where it went until I was distracted by something else. It was bliss.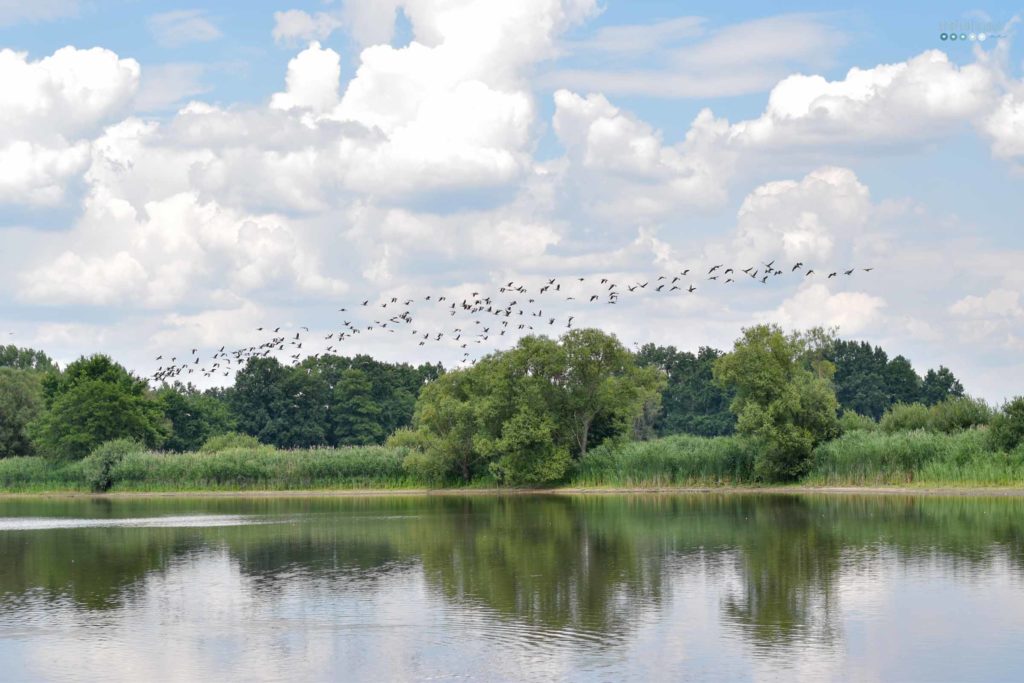 Be a child and enjoy
When I sat and watched the world go to sleep I was thinking about my niece and nephew who showed me their cart wheels. We as a family stood around in a big group. I used to be queen of cart wheels. I even thaught my host sisters during my stay in Idaho. But I hadn't done one in ages. Honestly I wasn't sure if I was still able. I didn't want to embarrass myself in front of everyone. But then this quiet night on my own I felt like cart wheeling around. I did. I wasn't as gracious as I was 30 years ago but I had fun. And I was happy. You should try that too.
Then another thing my niece and I were doing was collecting some snails, putting them in a glass and watching them. She was all happy to finally have a pet and I was once again reminded that I did the very same in her age. So I watched and was amazed by the way a snail moves, the beauty of their little shell houses and the nosiness of their antennas. If you don't like snails find some other creature and just watch. I am sure you will discover something fun.
And one other thing the child in me wanted to do: I got myself some temporary tattoos and put them on my hand. Maybe I am too old but I wanted to that for a while and they were gathering dust in my drawer. So I ran around with a windmill and hearts and ice cream and had to smile every time I caught a glance. Being childish is great.
This is how I have been enjoying summer at home so far. I am sure I will find a few more fun things to do. If you have done something fun let my know in the comments.
Happy summer
Tobia