Hey There,
I hope you've had something to eat. Otherwise you might have a watering mouth after reading this post about the apple yogurt cake.
This cake is really yummy. I've made it for my dads birthday and it really is something else. I never did the glaze this way but I can tell you it is my new favorite.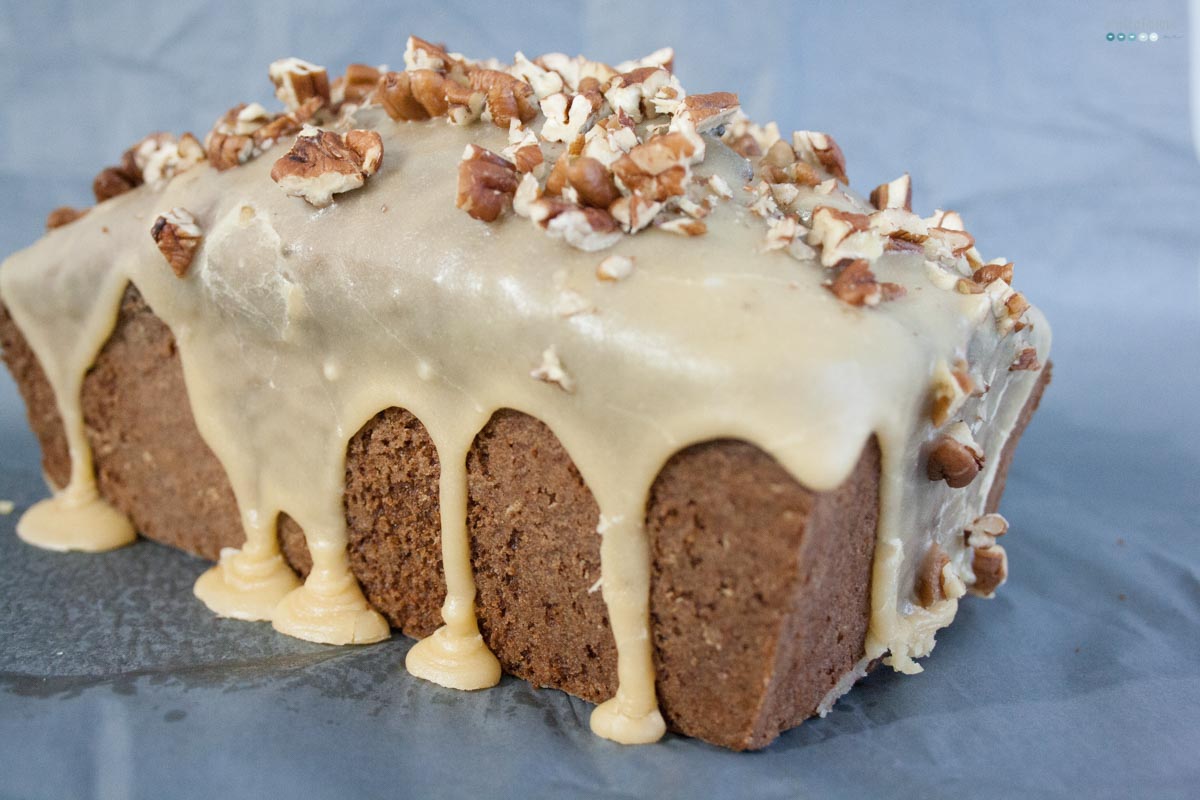 Let's get right to it, shall we. Here is the list of ingredients
For the dough
❤︎ 180 g butter
❤︎ 140 g brown sugar
❤︎ 140 g white sugar
❤︎ 3 Eier
❤︎ 1 1/2 tsp vanilla extract
❤︎ 340 g apple sauce
❤︎ 185 g vanilla yogurt
❤︎ 390 g flour
❤︎ 2 1/2 tsp baking powder
❤︎ 3/4 tsp baking soda
❤︎ 1/4 tsp salz
❤︎ 1 tsp cinnamon
❤︎ 1 tsp ground ginger
For the glaze
❤︎ 70 g brown sugar
❤︎ 30 g maple sirup
❤︎ 60 g butter
❤︎ 2 tbs milk
❤︎ 1 tsp vanilla extract
❤︎ 100 g icing sugar
100 g pecans, chopped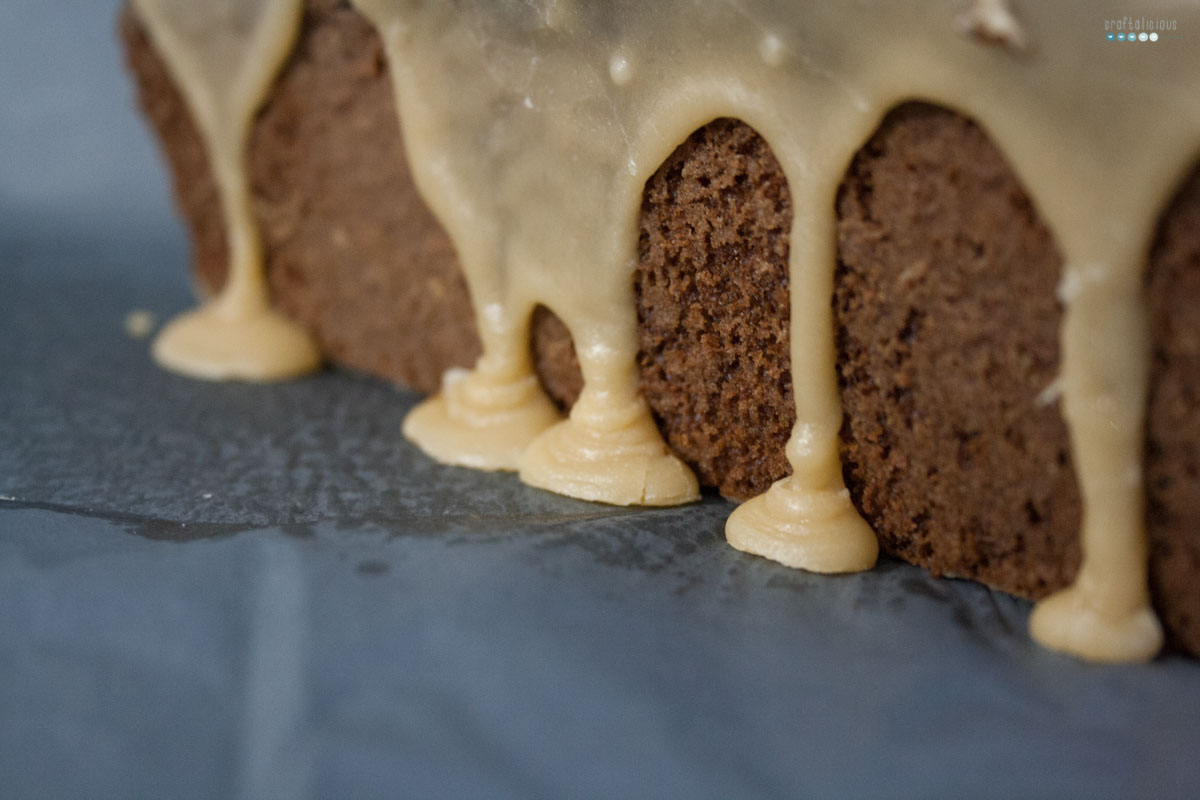 Here is how to do it:
1. Preheat oven to 180° C. Grease baking pan. Mix butter and both sugars well. Add eggs separately and beat until smooth. Fold in vanilla extract, apple sauce and yogurt.
2. In a separate pan mix flour, baking power, baking soda, salt and spices and mix well.
3. Add dry ingredients to butter-sugar-micture and mix for about 3 miniutes until you have a really smooth dough. Put dough into pan, use spoon and bake 60 minutes.
4. Test with wooden pick if cake is already done. Let cool for at last 60 minutes in baking pan. Remove from pan and let completely cool on cooling rack.
5. For the glaze add brown sugar, butter, milk and maple sirup to a small pot. Let boil for one minute while stirring continuously until sugar has dissolved. Remove from oven and add vanilla extract as ell as icing sugar. When mixture starts to thicken decorate cake and add pecans.
Now enjoy your lovely cake.
Happy baking,
Tobia