I would have never ever anticipated that this post series is re-surfacing on the blog. But here we are. Can you guess where this is going? Let's talk about the Corona Diaries three years and eight months in.
But first things first .
The current situation
Infektion numbers in Germany are rising with fall being in full blast. Kids are back in school and people are getting back from fall vacation in warmer countries.
Almost no one is wearing a mask in public. Life is continuing like it has before Covid hit in spring 2020. Only economical changes have been staying with us. You can see that on one simple thing. Restaurants here usually are not open every day. A lot of restaurants are 2-4 days closed. Many only open for the night. Some take long lunch breaks.
We have been not wearing a mask anymore either. The husband is still testing most days he goes into the office. Everyone in his agency stays at home when the slightest symptom of flue or covid emerges. I myself don't really need to test as I am only working at home and rarely meet people besides grocery shopping.
I had a couple of check-ups at a new doctor's office earlier in October and asked if I could get flue and covid shot. Flu was no issue and Covid he was at first a bit hesitant. It is not recommended for people under 60 without being a risk patient. When I told them the husband was a risk patient I did get my shot October 9th.
A gift from vacation
After three years the husband and I decided that we would take a vacation outside of Germany again and spend a week in Mallorca (recap to come). During our flight home we had a bad feeling. The entire airport was full of stupid loud drunken people. And in the plane itself it seemed like everyone was sniffling and coughing. I didnt have a mask with me and pulled my scarf up. I felt a bit uncomfortable. The husband said he had masks but we had already spend 30 min in the plane so we figured it is too late anyways. Was it though?
Earlier this week the husband started to feel cold, mean muscle sores and was constantly shivering Wednesday night. So Thursday he decided to stay home as a precaution. Test Tuesday to Thursday have been negative. Well and while I was at the doctors for a feedback meeting regarding my blood sample I get this image send from hubby: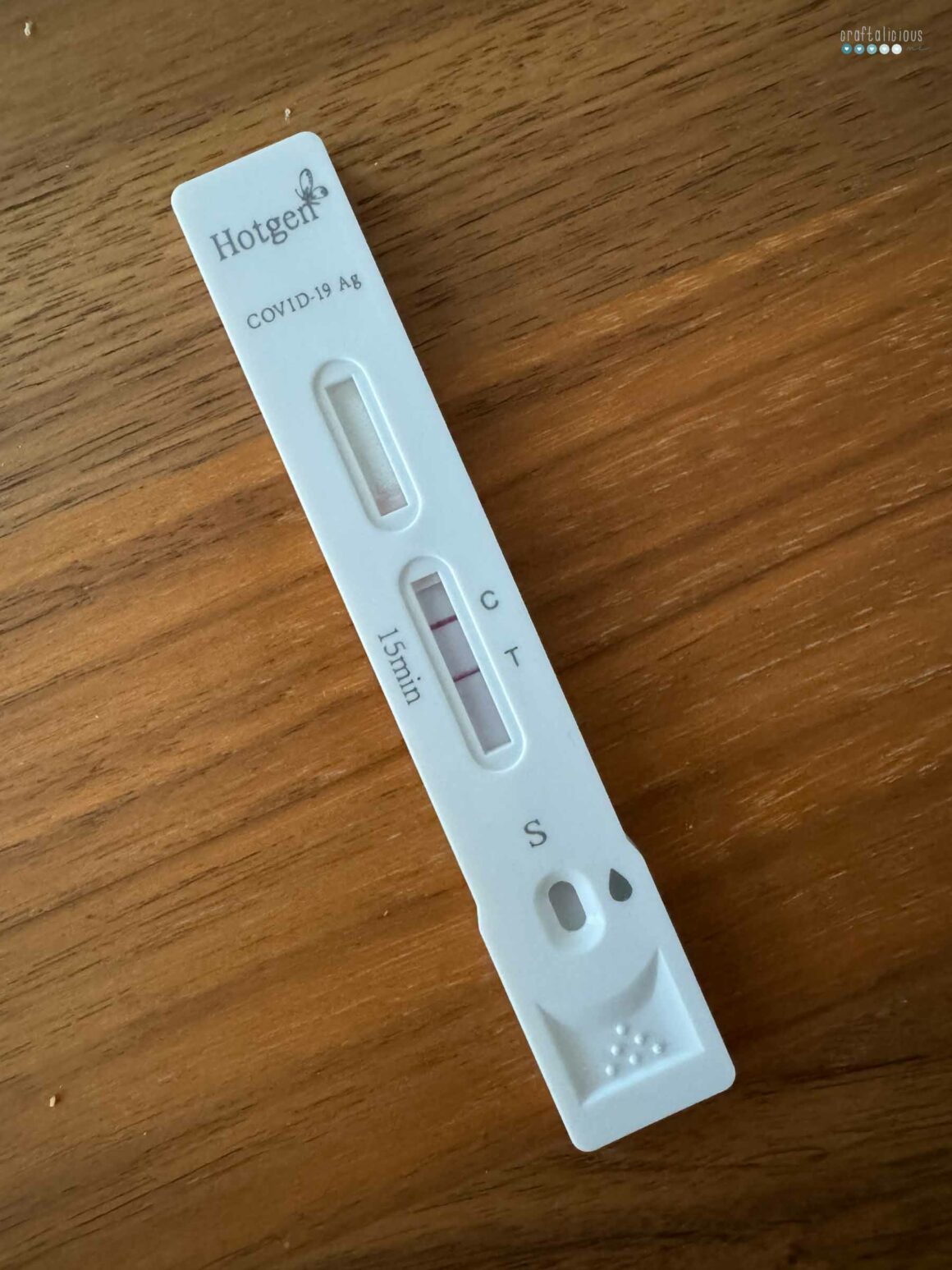 So I guess here it is. I am proud we managed to stay away from Covid for 3 years and eight months. I wouldn't have mind passing it all together though.
How is the mood?
For now it is chilled. The husband is felling okayish. But I guess it is only the first day. I was pondering trying to isolate but we've been sharing one bed for the past five days and I was in the same flight so I figured if I get it or probably already have it. If not I am for sure immune or can resist it. With my booster (only my third as I skipped last year due to time issues) I should be ok. Too naive?
This weekend will be chill. Let's hope it doesn't get me and the husband will be feeling better soon with just mild symptoms.
And so ends today's Corona Diaries – Three Years + Eight Months. Let's hope this. is the last of this series.
Any of my readers managed to not get Covid yet? Are you still wearing a mask in crowded places? Is it over for you and you are done reading about it? Any hot tips how I steer clear without isolating in my own room?