This magic September is in the books. September was a potpourri of all the feelings. Happiness was followed by fatigue and sickness. Laughter followed by tears and shooed away by more laughter. Sunshine and rain, rainbows and clear skies.
How I incorporated my word MAGIC in September
Let's see where I cam across main in the past month.
I found magic in books, book people and buying books. Books are magic. 'Nough said.
I enjoyed the magic of community by attending a church group that meets monthly to talk about certain topics. The talk we had was around Thanksgiving, giving thanks and being grateful.
I smelled magic when cutting rose hips. I had no idea they had so much fragrance and it was so fruity sweet.
I created magic by brewing herb teas from my harvest. Every summer I think I have gathered enough and yet I am already running low on some herbs. Winter hasn't started yet.
I appreciated the magic of the online book club NGS held over the summer. It was such a fun experience.
I enjoyed the magic of birthday brunches and chatting with family. Including seeing a new addition to the greater family circle.
I was swept. away by the magic of being appreciated. by my late. colleagues and the heartfelt good-by when my project ended after a bit over 3 years.
I enjoyed magic of an American Diner we discovered by chance.
I saw magic by being awake early and seeing the sun rise above the tree tops. Such magical light.
I experienced the magic of what the body is capable off when it needs to get rid of rotten food.
I enjoyed two hours of mushroom hunting (unfortunately followed by see above). Disclaimer: know your mushrooms. Mine were all eatable and I had them before just not in this composition.
I found a magical tiny creature in the forest. And again when I went back.
I was sucked into the magic of Fourth Wing. If you know you know.
I learned about the magic of an (almost) sorted and cleaned desk – for a couple of hours.
I savored the magic of cakes.
I danced in the magic of a shower after feeling sick and yucky.
I enjoyed a magical book club session where we fan grilled about a book.
I experienced magic when waking up without a migraine. Truly my magical.
I spread magic by commenting on 47 blog posts.
A magical image
I was either lucky and skilled enough to capture the magic of the moment my self or I share an image that really spoke to me.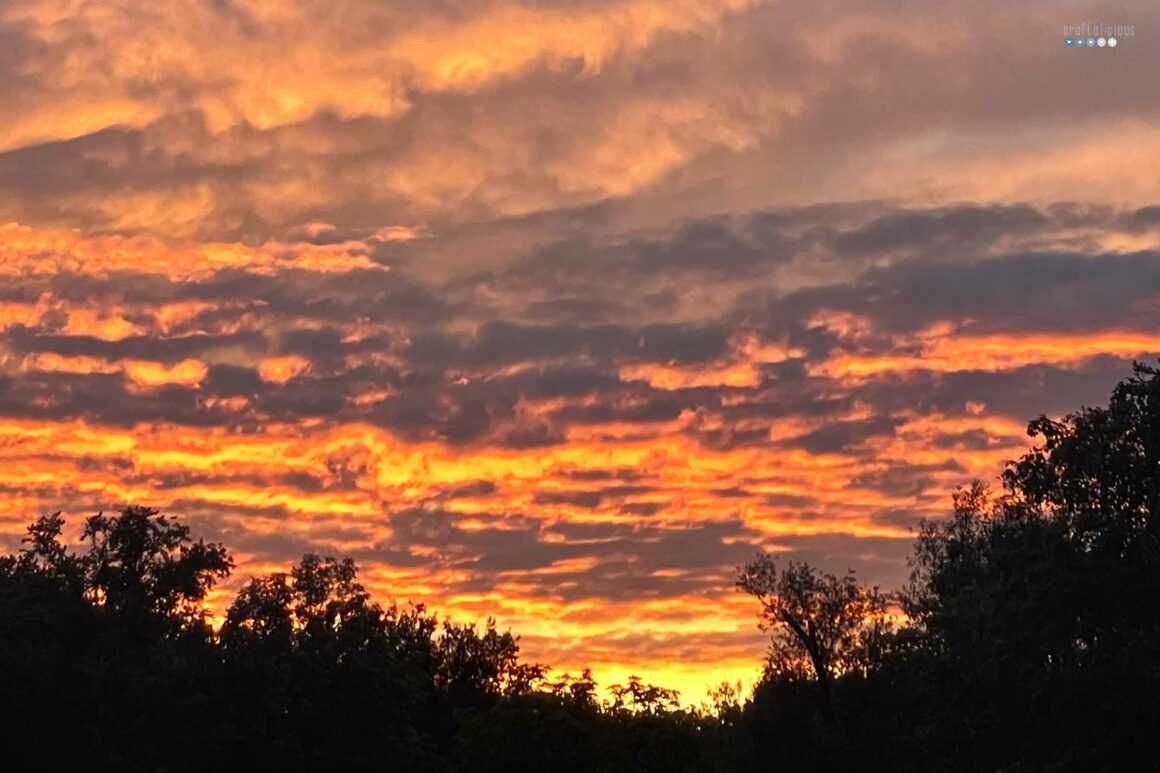 How I will experience MAGIC in October
I will enjoy a magical dad-daughter weekend and we are getting our boat license– hopefully.
I will be thankful for a visit by my sisters family one afternoon.
I will soak of the magic of a freed up schedule work-wise for now.
I will experience the magic getting. things done in the apartment. About time five months living here.
I will spend a magic afternoon in the Spa with my little sister.
I will bask in the magical worlds of books.
I will appreciate the magic of less clutter and try to sell 3 things on eBay.
I will spread magic by leaving three little art works at random places.
I will create magic with my art.
I will learn magic by booking one class at the local community college.
I will spread magic by signing up for another volunteering session at the Christmas workshop with my sister. And I will of course pack some shoeboxes too.
I will create the magic of data and statistics too. understand a few things better.
I will appreciate an island vacation with Mr. 🖤. Let's hope we are not sick again.
What was magical to you in September? Have you spread some magic and if, what did you do? Would you love to be on the receiving end of some magic? What magic is coming your way in October? Let me know in the comments.