There are days when some yummy crunchy food in the morning is all that is getting me through a day. With the global pandemic picking up again I think we all can use some comfort food. I tend to like warm meals in the morning and this healthy breakfast crumble is definitely one I will make a few times during the colder season.
What is a Crumble?
A crumble seems to be a rather new dish compared to some traditional favorites. Its origin is said to be developed during WWII in England. When food was rationed and the traditional pies could not be made this was a version that popped up. A crumble always consists of some fruit – that can be sugared and topped up with cinnamon – and some streusel. It is a dessert kind of dish. However there have been savory dishes too – I haven't made one though.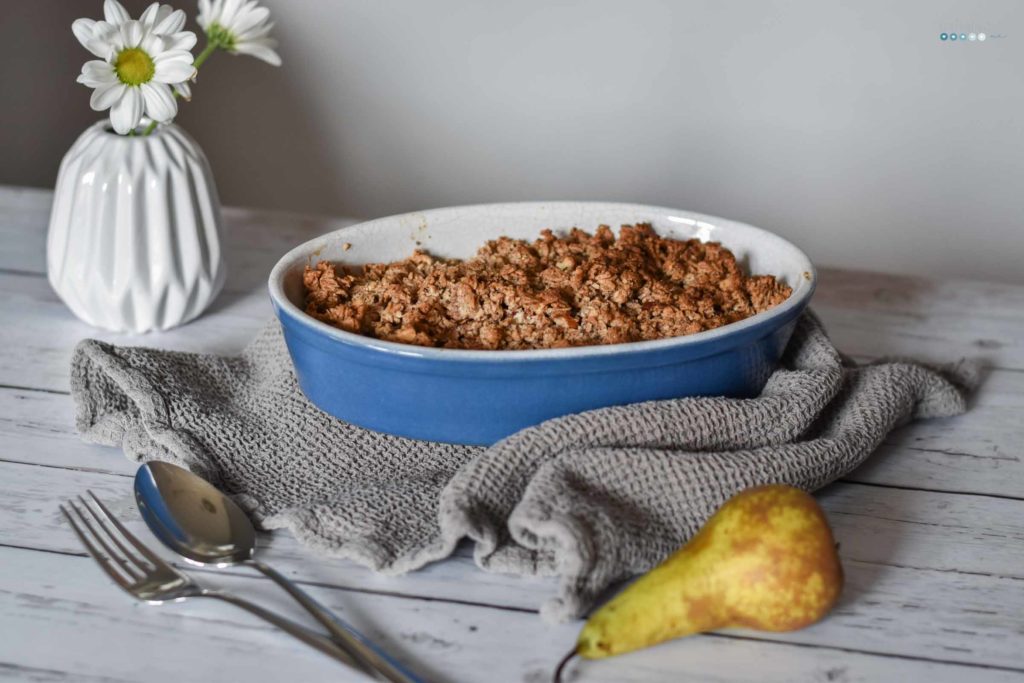 I remember my first crumble quite clearly. I found a recipe many years ago in a magazine and had never heard of crumble. It was cherry season and so I made one and we topped it of with ice cream while eating in the garden. Ever since I was hooked.
Here is what you need to make a healthy breakfast crumble:
3 peers (alternatively any other fruit)
1 teaspoon vanilla
1 cup old fashioned rolled oats
1/2 cup chopped pecans or other nuts
1/2 cup almond flour/meal
1/4 cup maple syrup
1/4 cup melted extra-virgin coconut oil
1/4 teaspoon cinnamon
1/4 teaspoon sea salt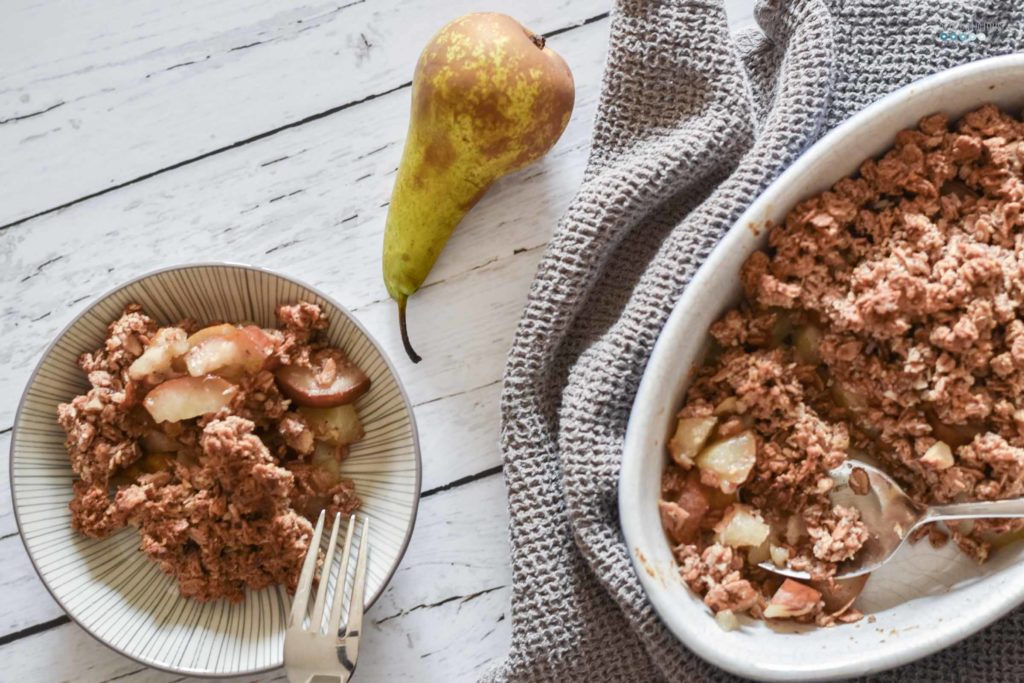 How to make this healthy breakfast crumble:
Pre-heat oven to 375°F / 180°C
Combine all ingredients in a bowl and mix well.
Fill fruit into you baking dish.
Add your streusel mixture on top evenly.
Bake for 20-30 minutes until the streusel is golden brown and crisp.
Let cool a bit before eating.
Are you loving warm breakfast meals? If so maybe my "6 ways of making porridge" or the other breakfast recipes are to your liking. I would also like some new recipes so leave a link if you have a favorite.
Happy snacking
Tobia