I feel I have neglected my blog reading lately and I am sorry. I have no idea what is going on in the blogaverse and I am rarely managing keeping an update here. May has been a whirlwind of things, life and all of those adulting things. But it's done and lived through and we are at the brink of June – which is my birthday month so I am expecting great things. May included our involuntary move. It was stressful before, we are not settle yet and many unpleasant things are still needing to be sorted. BUT good news there has been some magic in May. So lets dive in.
How I incorporated my word MAGIC in May
Let's see where I came across magic in the past month.
I found magic watering my rosemary and discovering small purple flowers. I don't think I've ever seen a blooming rosemary bush.
I enjoyed the magic of the forest during my first walk in the new neighborhood and also while riding my bike to the drugstore and the church.
I found magic in an open library (unfortunately in my old neighborhood), took a book and dropped off many.
I felt magic by getting in contact with new people, being. proud of myself for stepping out of my comfort zone and being rewarded.
I created magic taking care of my little balcony garden.
I learned to appreciate the magic of new beginnings.
I found magic in my mail box – the last letter in the old home and the first in the new by my godchild. So appreciated.
I enjoyed the magic of reading. More reading time than anticipated.
I bought the magic by splurging in more books. I may need to put some restriction on my book purchases though…
I enjoyed magic of food. And lots of candy.
I heard magic as the wind rustled slowly wavelike in the trees behind the house. And when you looked closely you could also see it.
I experienced the magic of deep friendship, those that are dormant for month even years and you can pick it right back up. No small talk, real deep stuff and vulnerability.
A magical image
I was either lucky and skilled enough to capture the magic of the moment my self or I share an image that really spoke to me.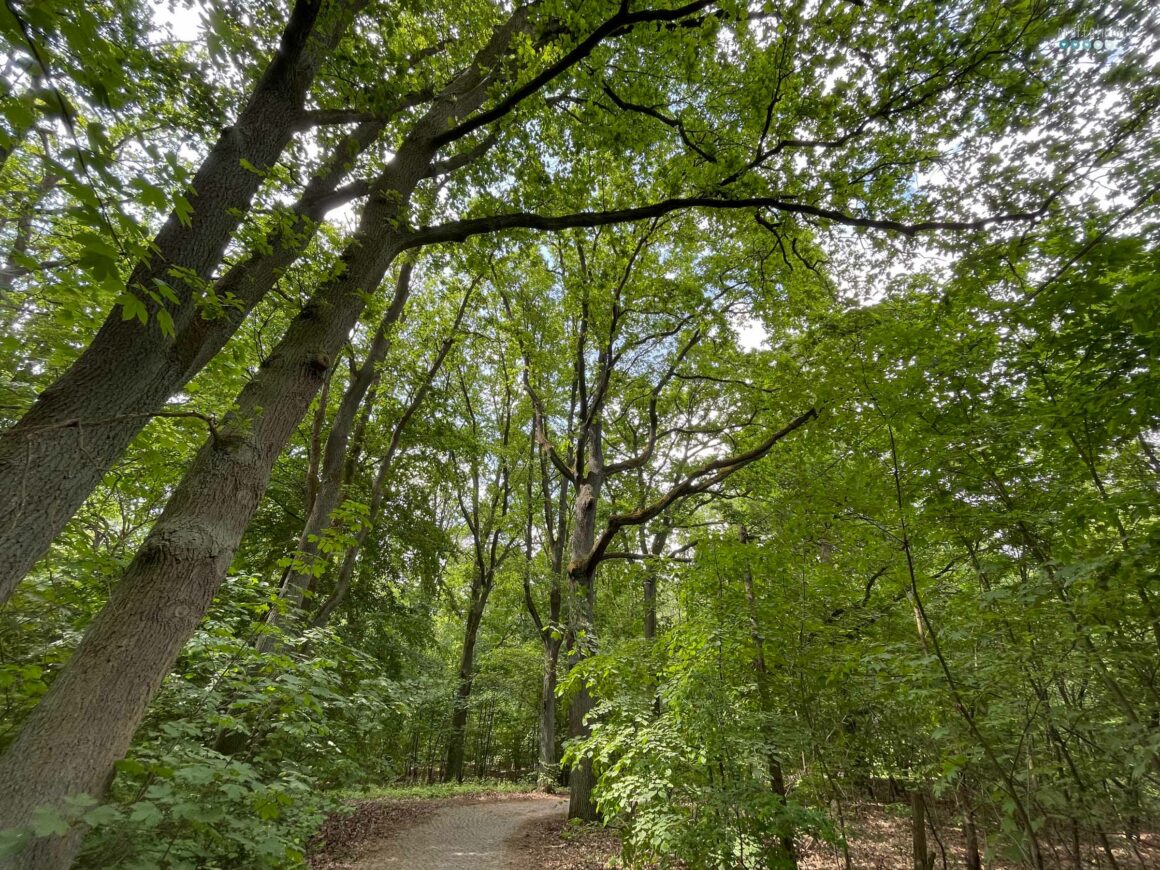 A magical lunchtime walk along the river, in the woods finding patches of (already withered) lilies of the valley.
How I will experience MAGIC in June
Alright, hello June. Too glad you are here. Let's see where the magic lies this month.
I will celebrate a magical birthday.
I will celebrate another magical birthday of the husband.
I will search for magic in the woods and gather a few plants for my teas.
I will enjoy the magic of exercise – once I manage to get started…
I will spread some magic by getting back into blog reading.
I will find magic by connecting with new pople.
I will enjoy the magic of my next book club meeting that is not for a book but an author (Curtis Sittenfeld) and I hope to manage to read a total of 4 books by her.
I will enjoy the magic of sinking into my reading chair once the last box is unpacked, the book shelves installed and everything sorted.
I will hopefully hear about the magic of a new family member born this month.
I will enjoy the magic of jumping into the river on a hot day.
Ok, your turn: What has been magical in May? What magic do you anticipate for June? When is your birthday and are you enjoying celebrating it? When have you last experienced the magic of stepping out of your comfort zone?