How does the saying go? Two times a charm and three times a tradition? Or maybe that doesn't even exist then we have to make it one. My younger sister and I have once again taken an afternoon to volunteering in the Christmas Factory for Operation Christmas Child.
When I suggested the idea back in 2018 and asked if she would join me we didn't know it will become our own little Christmas tradition. But every October or November we sit down and start looking at dates that would fit our calendar and book us a slot in the Christmas Factory. Even through the pandemic it was important enough for us to not cancel.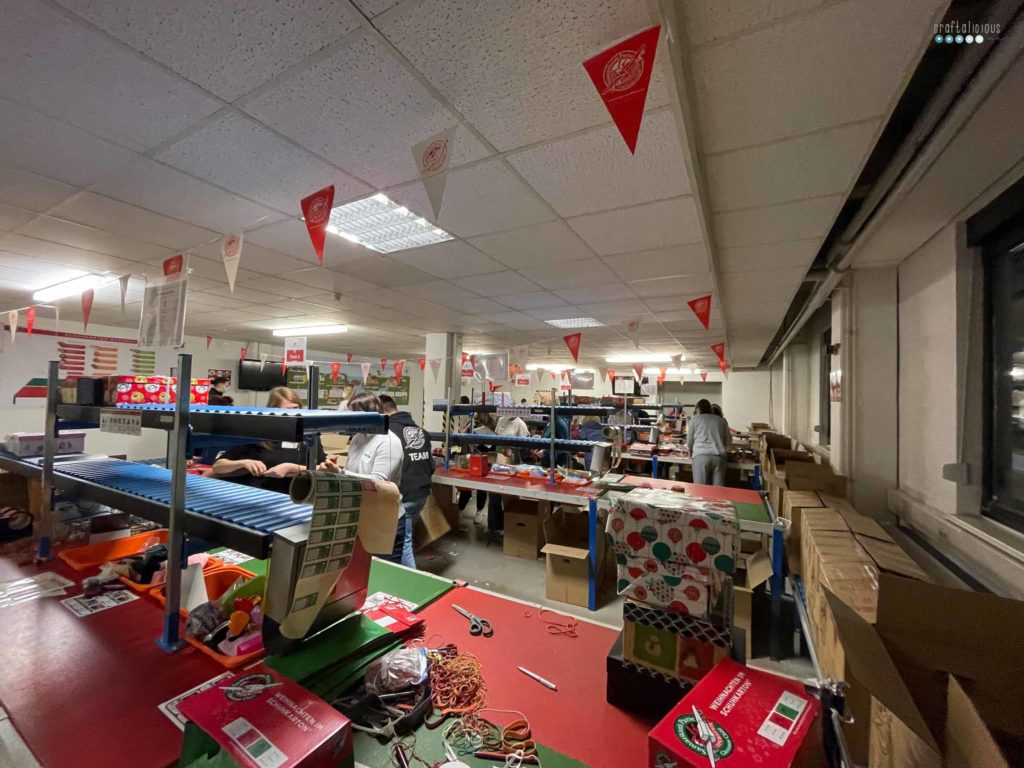 And so Friday November 26th at 5pm we entered the Christmas Factory and became little elves. I have talked about how the whole thing works and my experience in a previous blogpost. In short: people can fill a shoe box with presents and necessities, drop it off at defined collecting points and then it gets sent to the logistics centers. There are two in Germany one in the South and then one in Berlin. Here volunteers check each and every shoebox if they fit the requirements. Its mainly tax related but also if the presents fit for the age group or if it really is new toys. There are usually a lot of things people try to send off. Used stuffed animals, stained clothes, broken toys.
I also packed up some boxes again.
This year I packed two boxes for the age group 5-9. And in the last couple years the oldest age group didn't really had that many boxes and so I wanted to pack that. However this time around it was a lot of boxes for teenagers and hardly any for the youngest age group 2-5. Apparently it does change or the boxes that go through my hand are not representative. However I still gathered some new ideas and so I don't forget here they are:
jumping rope
calculator
dividers
puzzles
I also saw an increase in organic candy and chocolate.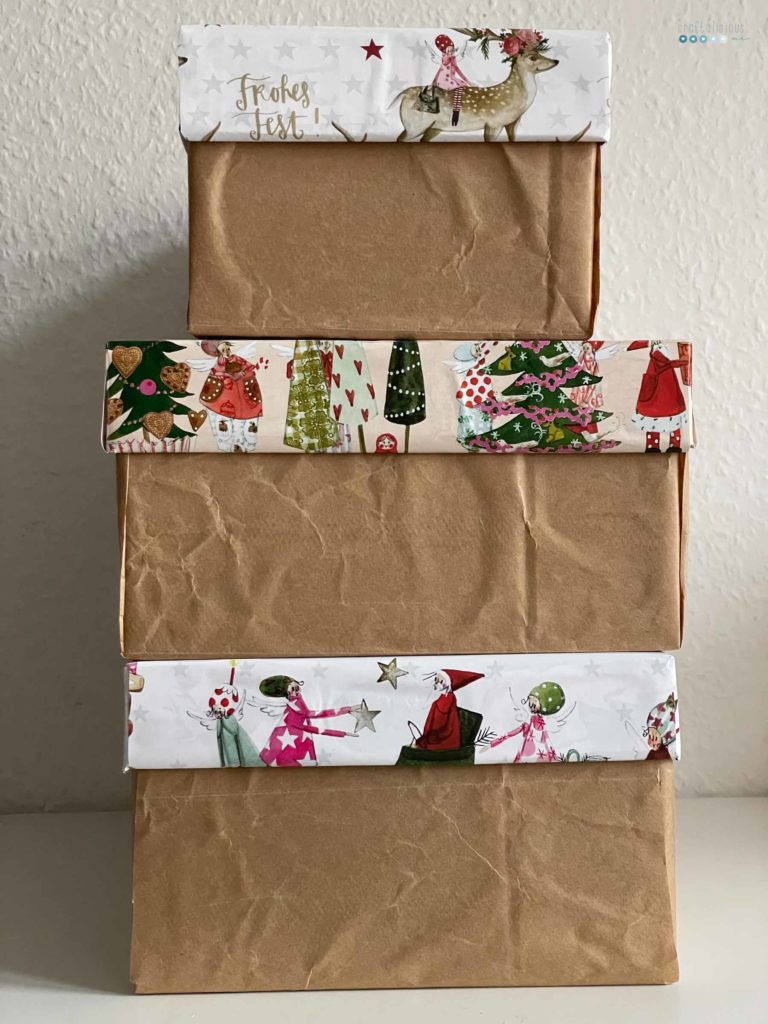 Over all we managed to sent off over 4000 shoeboxes after our shift of 4 hours. I have to admit my back hurt after that but it was so great to do it again. During the time there we don't really get to talk much. Always very focused on the task. I have always taken the position in checking the boxes for the items while my sister is the logistics pro and tapes the shoe boxes up and sorts them in the right way so they can be loaded to the trucks.
Some time in between we had a moment to take a selfie. But I was saying that we don't get to talk much during our work there. However it takes about 30-45 minutes to get to the Christmas Factory and that time we can use to catch up and talk.
I love our sisterly tradition we have made up here. We even "uninvited" people who also wanted to join us. Maybe we do to days of volunteering but the sister thing is very dear to my heart and I am happy my sister is enjoying it too.
Do you have any tradition with your sibling? I'd love to hear. And since its midnight now I really need to go to bed.
Good night
Tobia
Some of the photos were taken by berlinmittekind.