Spoiler alert: this isn't much of a travel log (I just need this name for continuation of the series). We did go on a trip over our anniversary. However we didn't do much of regular vacation adventures. But let's start from the beginning. In 2016 the husband and I decided to take trip to Helsinki for our anniversary whenever possible. We have been to Helsinki in 2016, Oslo in 2020 (like days before lockdown) and Glücksburg at the Baltic Sea in 2022. On our list for future anniversaries are Stockholm, Kopenhagen, Bergen, etc.
The years where we weren't able to travel we tried to make it fun in Berlin. In 2018 we had my godchild visiting. In 2019 we went to the Berlinale and enjoyed the premier of husbands former classmate from the Dominican Republic and an after show party. And in 2021 we took a snow walk during lockdown and got take-out.
And now we repeat our anniversary trip to the Baltic Sea. I wanted to go to the mountains but I could not convince the husband and the sea won out. We decided that for the 10th anniversary in 2024 we will go to the place (in the mountains) where we got married. (Spoiler alert: we already have new plans but that is a story for another day.)
Friday – February 3rd 2023
Unfortunately I felt a bit sick when waking up. I had a feeling the night before but Friday my voice was gone. That is usually a sure sign for me getting sick sick. I canceled all calls I could cancel and tried to take it easy. Did a lot of herbal tea drinking and inhaling. When late in the afternoon I realized that I booked the hotel not on Saturday but on Sunday I was happy. I needed some more rest. So Saturday was for relaxing and packing and ordering pizza.
Sunday – February 5th 2023
Travel day. We slept in, made sandwiches, packed the car and hit the road sometime around 1-2 pm. It took us around four hours to get here and we pulled up at our cabin a little after 6pm. Unfortunately it was already dark and so we decided to go to the waterfront on Monday before we would head out to get groceries.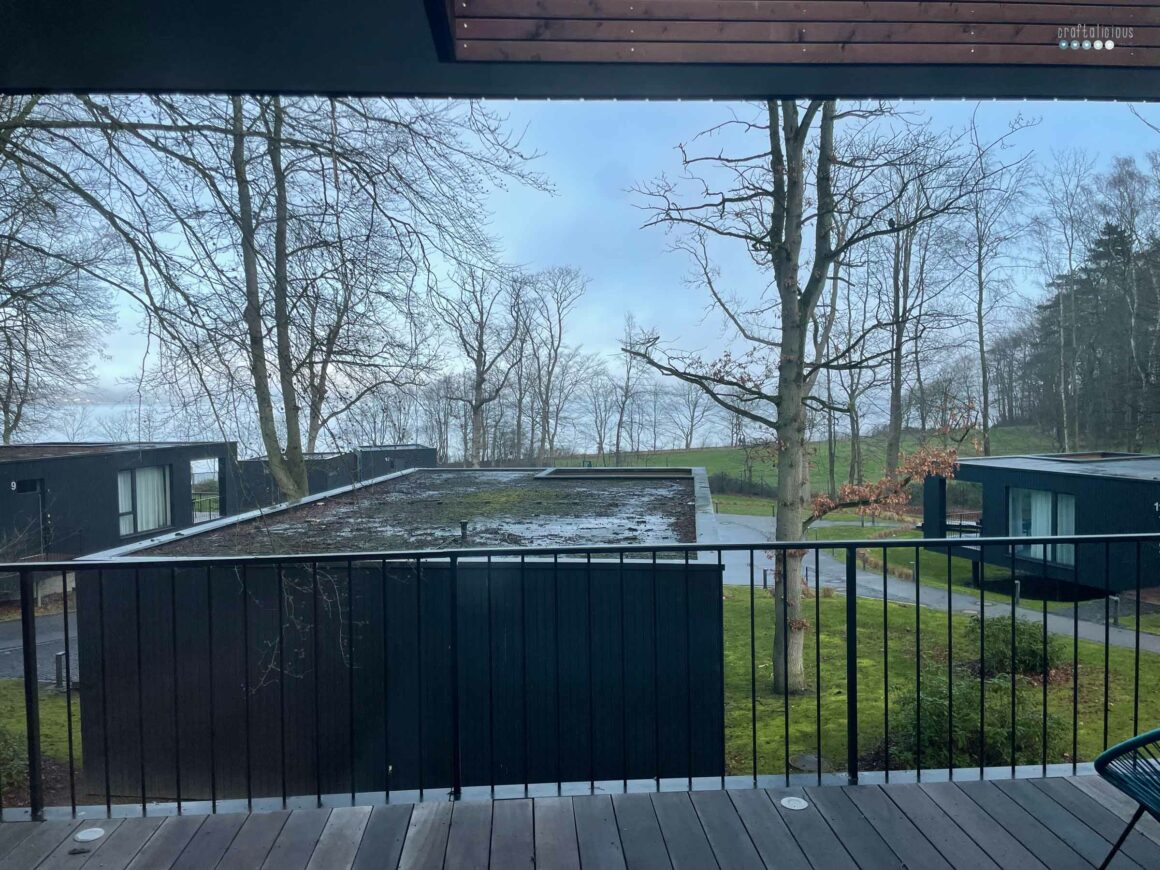 Monday – February 6th 2023
The only thing we needed to do today was getting food for the week. Before doing that we walked to the waterfront and had a look. We decided to take a longer walk another day since we wanted to get the errands out of the way. ( We should have walked that day though but it was the best one health wise) And then for some insane reason we spend three hour in the grocery store. Yes. Don't ask. I was more than annoyed. So when we came back I was done. Still sick. Very exhausted and just done.
Tuesday to Friday
Well, I will not tell you our daily happenings for the remaining week as literally nothing has happened. I was sick. The husband got sick. It was a very expensive sick week in a place we loved. We could see the sea from the window. Even Denmark. We didn't get to go there. Well, not exactly right. On Wednesday Morning I forced myself outside to continue my Wednesday morning walks. I walked around 800 meters and then decided to come back. It was just this exhausting. We had to go to the store again as we forgot something and the husband felt worse so a stop at the pharmacy was also on the list.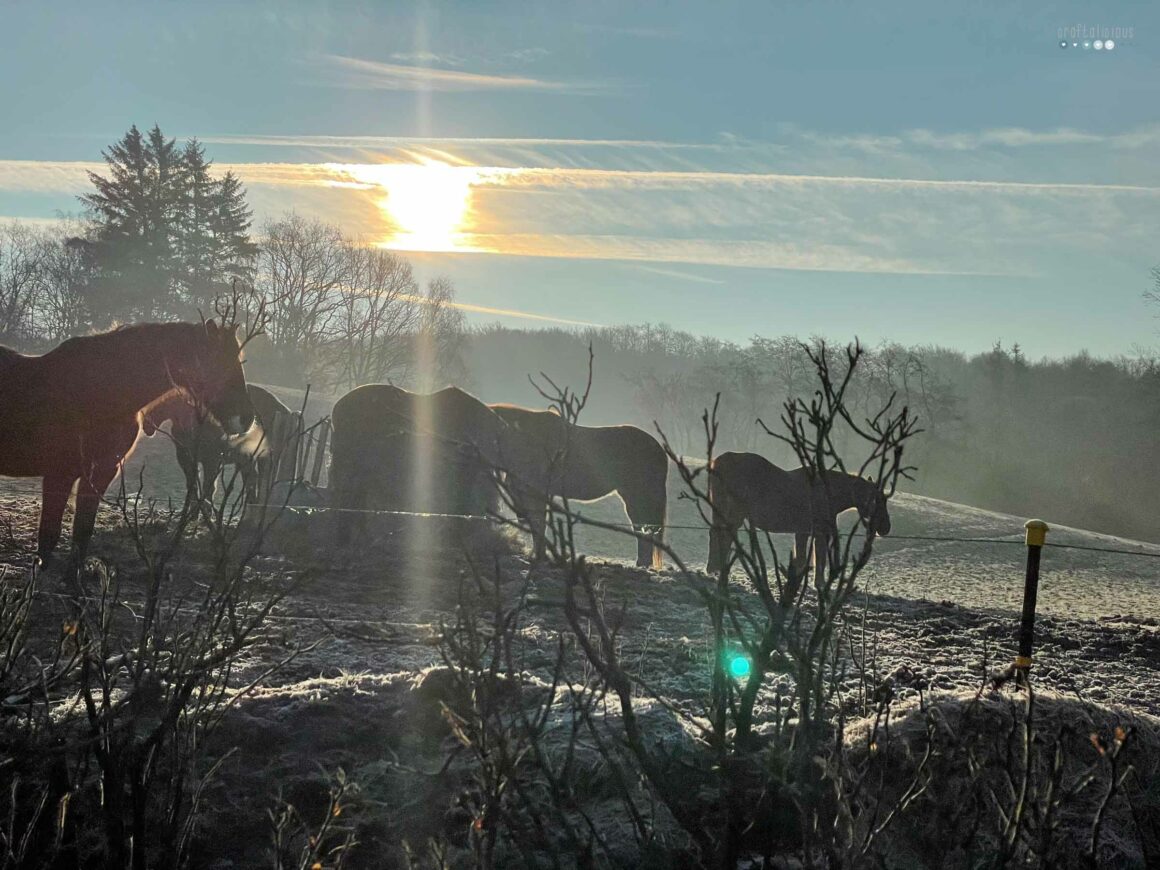 We wanted to go the fancy Beach Hotel for the anniversary dinner. We even had packed fancy clothes. I was going to wear a pencil skirt. Well, we decided that we go Friday when we feel better (we didn't).
Instead of Schnitzel we had left overs because I was too exhausted to cook.
Our days were spend napping, reading, and I tested the sauna few times (on rather low heat). In some foresight the husband also packed the Apple TV (and two xbox controllers) and was able to hook it up at the system here. So we played arcade games. And the husband watched all his lakers games.
While we were able to make the best of the situation it was a bit sad that we couldn't be outside more. I had really hoped for some outdoor walks and movement. And unfortunately the entire week tree maintenances was made due to storm damage in the area around the chalets. It was very noisy. It was very annoying. And we couldn't leave.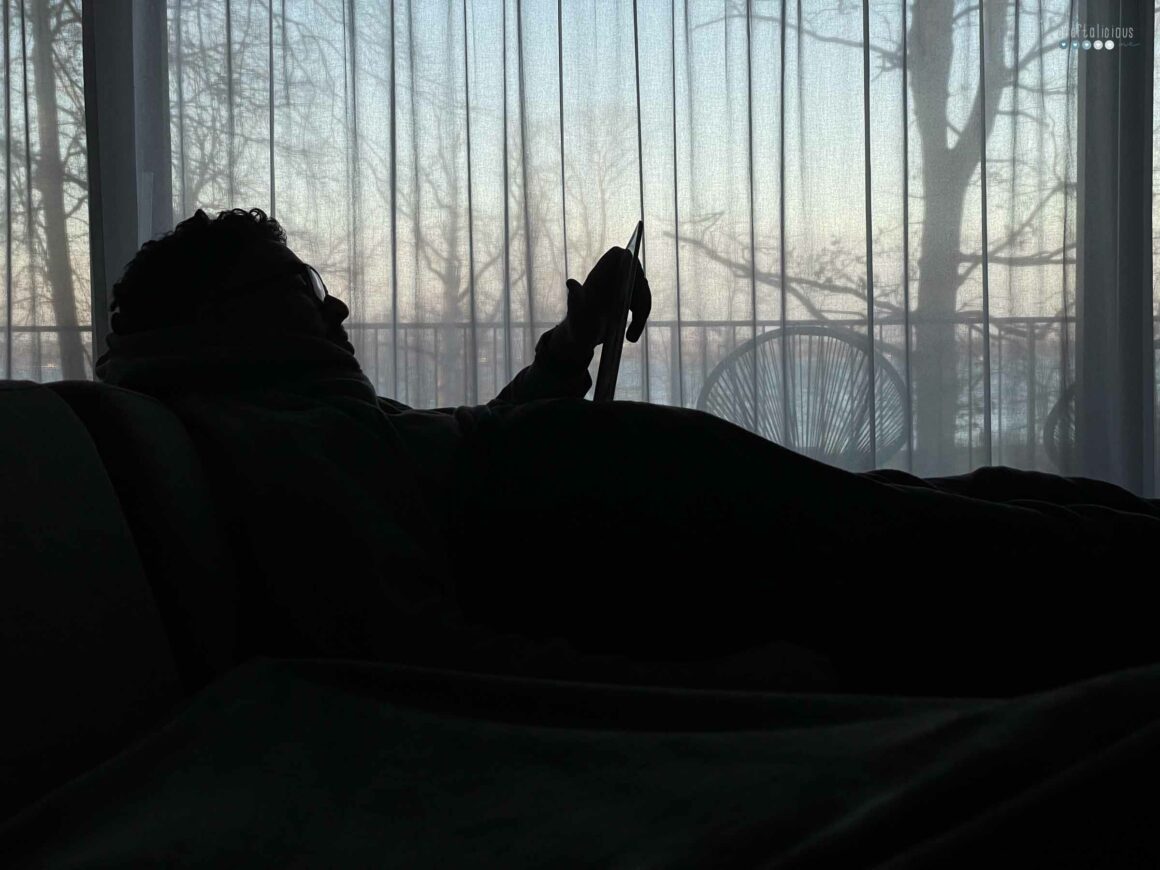 Finding the magic in the little things
But I do not want to end this post by just complaining and in a pity party. Even though we didn't leave the chalet we had wonderful moments.
Every day we found things to laugh about. And if i was just that we blowed our nose simultaneously.
We regularly opened the windows and enjoyed the fresh air standing on the balcony.
We took naps.
We read great books.
We signed up for Apple Arcade and played many games of song pop party.
We played our first escape game. Well we started, we had so much brain fog that we couldn't solve much and decided to stop before ruing the game.
I went to the sauna many times.
We talked about other things than the everyday stuff we usually talk about.
We had great food that didn't take too much time preparing.
I took some great pictures – you get creative if you can't go outside.
I enjoyed the fake fireplace every minute of the day.
There were moments I could breathe. Like really breath.
We had fresh "Brötchen" (German. breakfast rolls) delivered to our door daily.
I draw a little while listening to my book podcast.
We watched the elements outside the window: wind, waves, bright blue skies, mist and fog.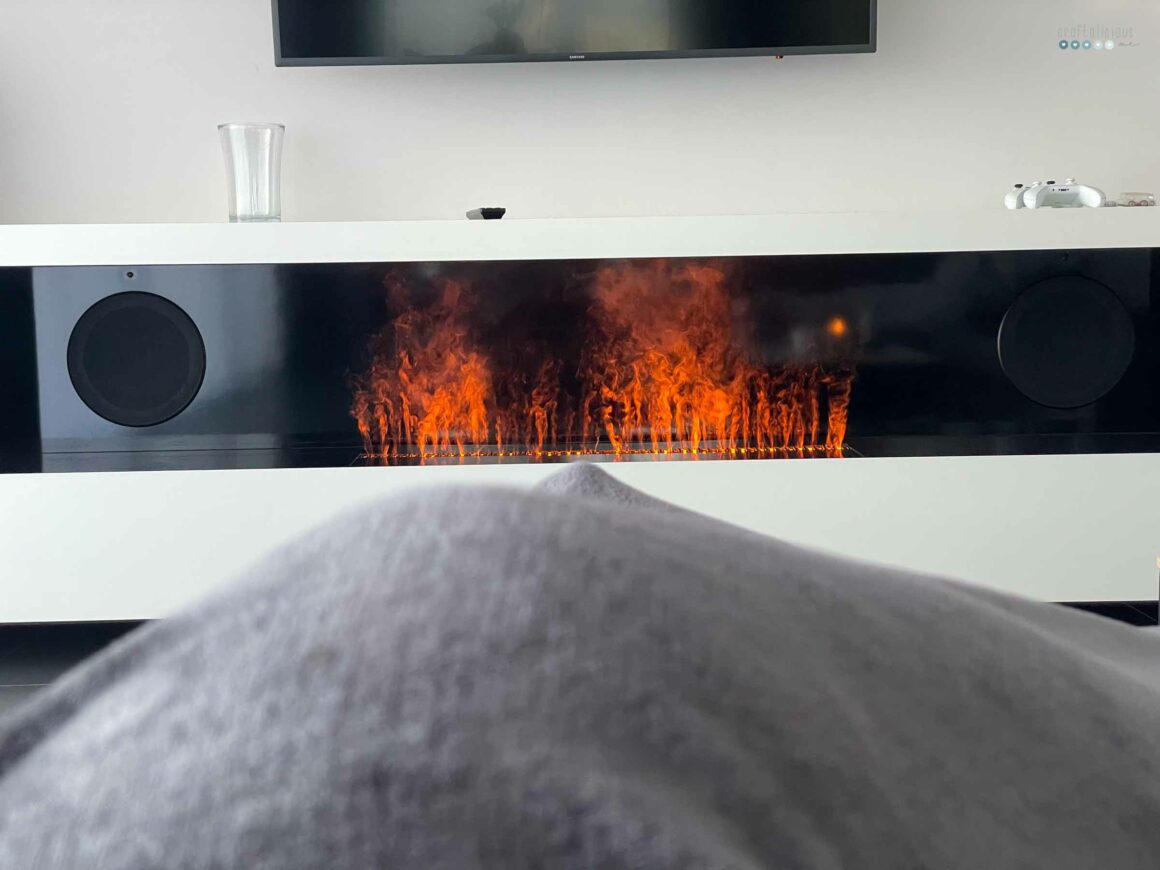 And now it is Saturday morning and we need to pack up everything, have some breakfast and head back home. And of course today is the first day I feel almost fine. Oh well.
Tell me: Did you ever spent an entire vacation sick in bed? Where would you like to be sick if you can choose any place? And who would you like to be sick with for an entire week?