Oh hello…
it's time for our virtual coffee date again. I've been looking forward to meeting up with you my friends to check in how things are going and what is new with you.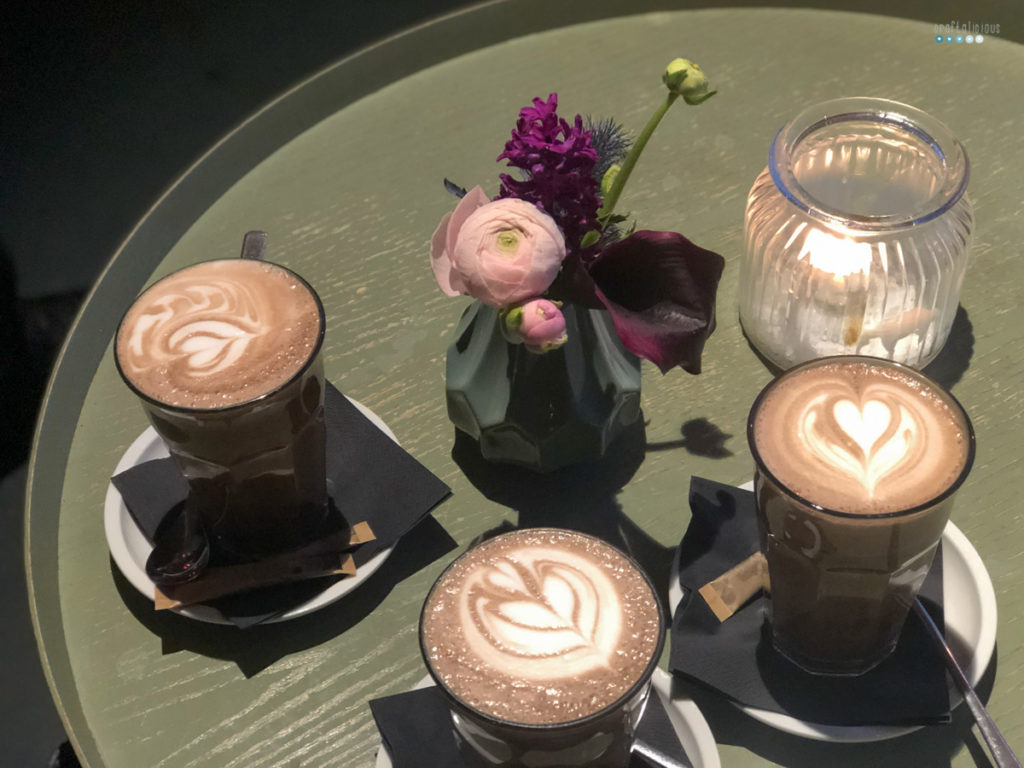 I would…
grab the largest coffee available. Lately I've been sleeping restlessly and waking up too early. So it's been 4-6 coffees a day. Probably not the healthiest choice but it does taste good. And I do drink them with oat milk. Does that count towards health awareness?
I would…
Want to tell you about last weeks vacation in Copenhagen. Such a beautiful place. We've been spending four days there in an apartment directly overlooking the water. It could have been anywhere to make me happy. But it was nice to explore the city on two days too. The weather was not too nice and two days it rained but I finally got some reading in. Also I was able to watch the cruise ships and ferries on their way into the harbour. Such a spectacle. As for exploring the city while walking lots we also rented e-scooters to move around the city. It was a fun way to explore. Lots of old castles, buildings, beautiful parks and waterfronts. Of course on our last day a) the sun came out and b) I saw areas I would have liked to explore a bit more thoroughly. Guess we have to be back. Have you been to Copenhagen?
I would…
want to know what your blogging workflow is. I recently wrote a post about how I blog and ever since wondered how others been doing it. Everyone of us probably does something, feeling totally normal not worth mentioning and then for someone else it's totally mind-blowing and a game changer.
I would…
to tell you that I scored a great kindle unlimited deal and can read 3 months for free. I've been saving up books on a separate list for when I sign up. I usually do that when I know I go on vacation or have lots of time on my hand to read. So I am looking forward to read a few books that have been on my TBR a long time for the next months. I also hope this will end my reading slug. If you want to follow along come be friends on Goodreads.
I would…
ask your opinion on something too. As you might know I've been freelancing for my third year now. While the first two have been (financially) very successful this year is very tough. I am far from reaching my goal I set (already almost half). So I wonder if I should get worried or what to do. It's not that I can't pay my bills, Ive got money saved but when is the point to start worrying. Being new to this it's kinda hard to tell. Any freelancing friends reading along?
I would…
on a more happy note tell you that I itch doing more crafts and sewing projects lately. I met with a friend and we made some colorful new jewelry for summer and spring. I will need to take some photos to show. Also I've been planning quite a few sewing projects. I finished a shirt with fabric I inherited from my grandma. Only took me 10 years to start cutting into it. But now I have 3 more projects lined up. I am trying to reduce my fabric stash. I have bought so many with projects in mind and never got around to doing them.
Before we leave I would…
want to know what you would like to tell me about. What was the happiest moment since we last sat together?
Then I would gather my things, finish the last drop of coffee and we head of into the day. Later I would stop at Lecy to have a look around who else met up for coffee. Hope to see you around next months my friends.
Happy May to you
Tobia