Can you believe it? So close to December? So close to Advent? As you might remember from last year I am all for advent season. And I have been making plans for this season starting in July. No I am not joking. But first we start of with (only) 10 Things I Love about Advent:
1. Excitement
The excitement until Christmas is finally here. A bit of childhood come back and life kinda seems so much more easy.
2. Advent Wreath Mania
Making my annual advent wreath. And making one for my mom. It's my way of saying thank you and an excuse to make two. And to try out new colors and ideas.
3. Yummy Hot Drinks
Drinking hot something's like cider, hot chocolate or tea, sitting in my favorite snuggle up couch nook just looking out of the window and watching the snowflakes dance.
4. Decoration Spying
Observing when and how the Christmas decoration is been set up in neighboring apartments. As kids we would count Christmas tree when driving to our grandparents so I guess parts of it stuck with me.
5. Christmas Movies
Snuggle up with a blanket and watching Christmas movies. Or just our favorite evergreen tv shows. It's our quality time right here.
For me advent is all about making something. I find peace in doing so and during advent it all seems magical.
7. Christmas Cookies
Having an excuse to eat I ton of Christmas cookies. And I mean a ton. It's just so darn good. And I do bake a lot too. Something around 5-12 different recipes is common. It's just when you discover a great recipe you have to do it but you also want to try new ones, right?!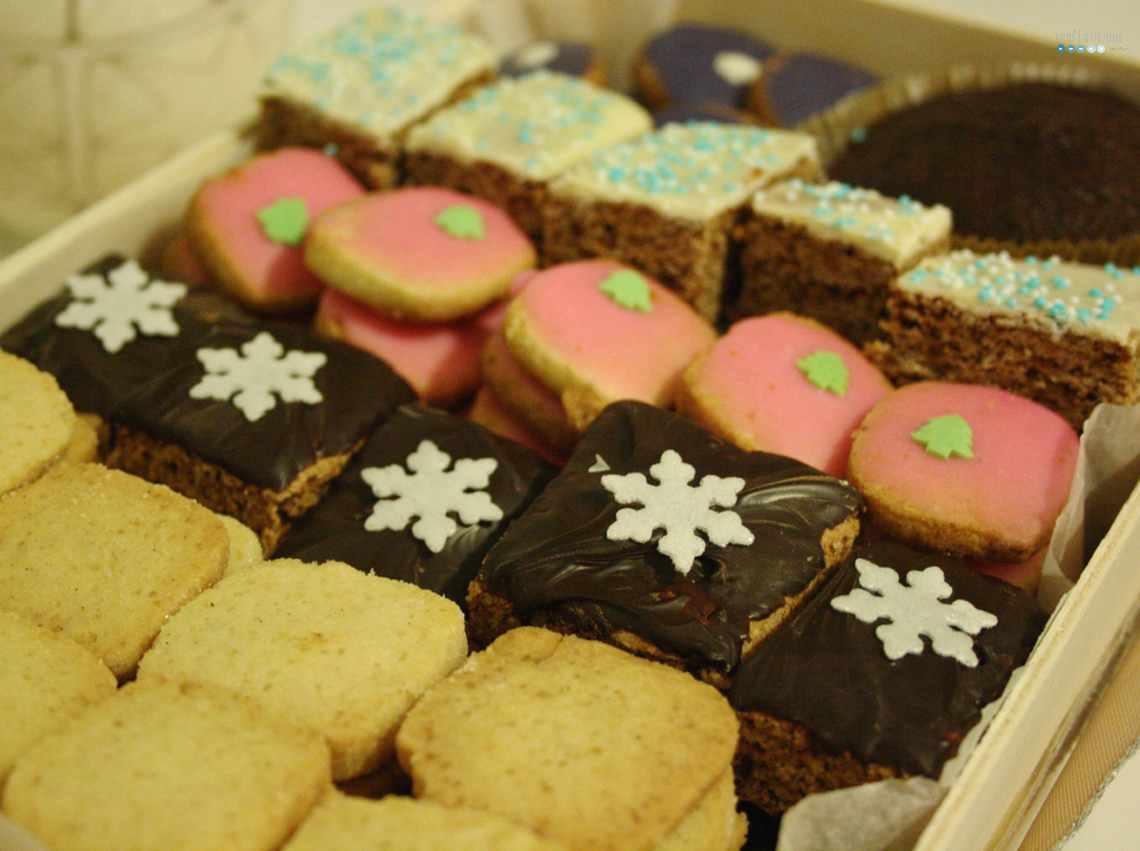 8. Advent and Christmas Music
Listening to the "Weihnachts Oratorium" by Johann Sebastian Bach. This is when the Season really arrives for me. If I get the chance I go to a concert with my mom. I really wanna go this year.
9. Season Themed Clothes
Having an excuse to wear season themed clothes. Yes I do have a pompom sweater, Merry Christmas earrings, ice skating boots and just asked my mom to knit me a star sweater for Christmas. Do you wear seasonal outfits?
10. Winter Smell
And then there is the winter smell – cold air with a pinch of stove smell. And sometimes hopefully soon you can smell the snow. And when coming inside it's all about cinnamon and oranges, walnuts and fir sprigs.
 

Now the big announcement!

I have been busy during the last months and I am more than happy to announce that I really really managed to come up with a DIY Advents Calendar. WHOOOHOOOO! Are you excited? I sure am. So connect on all channels (Twitter, Pinterest, Bloglovin, Google+, Blogconnect) and don't miss out. Lots of DIYs and little crafting projects coming your way. We get started December 1!
But for now enjoy the last pre-advent moments.
See you around, Tobia