Hey everyone,
This last week made me quite happy so I want to share that happiness with you. Even on a Sunday.
And this is my advent edition. It's all about advent calendars and advent wreath and cookie baking. Prepare yourself for a flood of holiday pictures.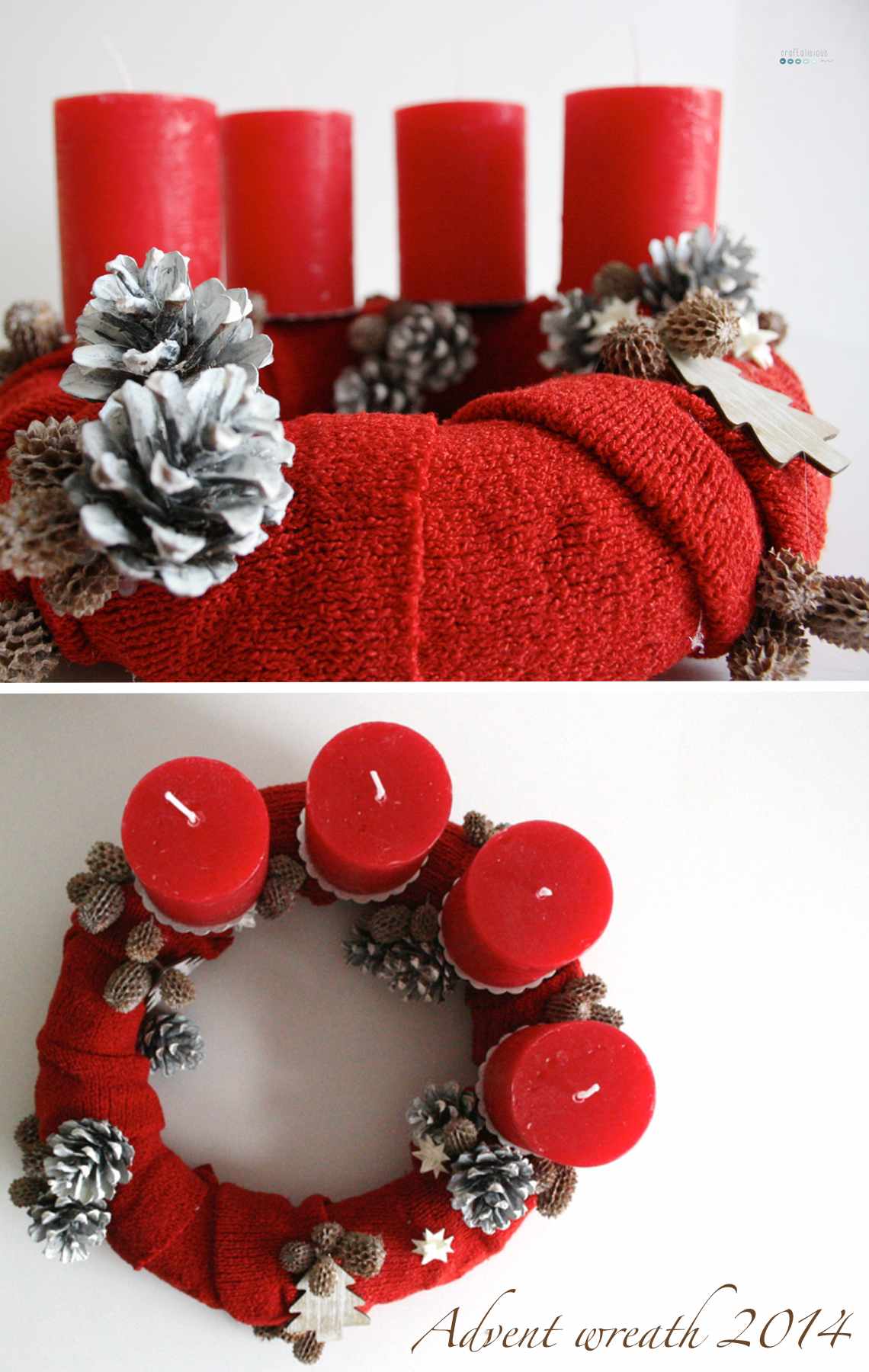 First of we start with the annual advent wreath I made my mom. This year I donated one of my favorite red sweaters. Since it has been in my closet for over 15 years I decided it need new challanges.
Then I started my very own Star DIY Advent Calendar here on my blog. Every day another DIY and all about stars. I love it. I love it. I love it. Hope you do too.
But I also got my very own advent calendar. Barbara and Susanne were our little elf who organized it all and I (just) had to pack 23 bag for #17. So I guess now you want to see what I have opened so far. Well, here we go:
#1: Carmen made a notebook; #2: Sylvie sewed a coaster; #3: Stefi caught a feather and made it into an ornament; #4: Tina packed some emergency snow; #5: Sabine prepared us for kitchen duty ofer X-mas; #6: Inga gave us an adorable bracelet
And then Friday I had my neighbor over and we went deep into cookie production. We design some fashion-conscious reindeers. What do you think?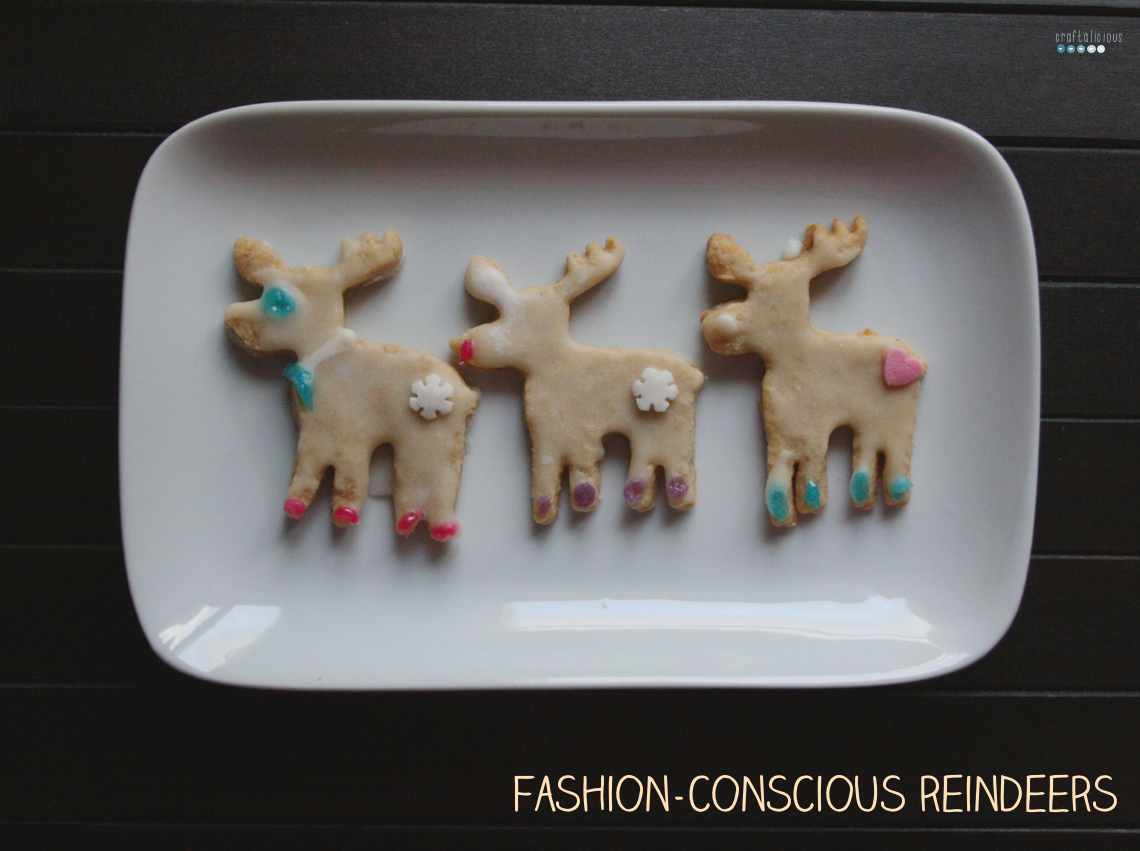 Now how has you first week of advent been like?
Happy weekend, Tobia
PS: For more Happiness head over to Denise!
PPS: Come back tomorrow for another Star DIY!