Today I have been married for three years. We are not doing anything fancy today but go for dinner Friday night. Last year we've celebrated our anniversary with a trip to Helsinki.
When we went to our honeymoon we had a lay-over in Helsinki and agreed to come back after seeing the city from the plane. So we did. It was fun.
Most people are probably scared to fly north during winter but than we love winter. Why don't I tell you a bit more.
Helsinki City
Ok, first I have to be honest. We had tough weather. It was around freezing and it was so humid. Something between fog, sleek and snow-slush-rain… Being outside was sometimes tough so we didn't wander that far out of the downtown area and had quite a few coffee stops. BUT what we liked what we saw.
We walked and wandered around a lot. It's our way of discovering a city and we easily get the lay of the land. More than once we ended up at the South Harbor and were mesmerized with the frozen Baltic Sea. I've just never seen anything like it. We came back almost every day…
Close by is the Old Market hall – Vanha kauppahalli. A cozy warm roofed market. We had the feeling that locals and tourist were at balance among the visitors. Lots of people had lunch. Unfortunately we weren't hungry. Still it was interesting seeing local food and warm up.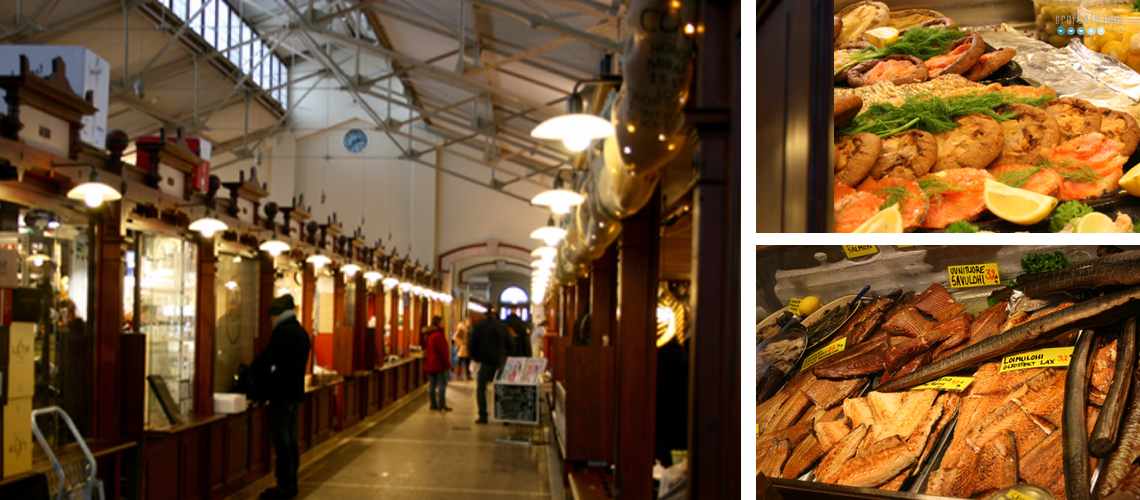 Also around the corner you can find Uspenskin cathedral. A russian orthodox church.
Unfortunately the building is not open for public but we walked around there and the neighborhood and found it was quite different. The heavy fog might have had something to do with it…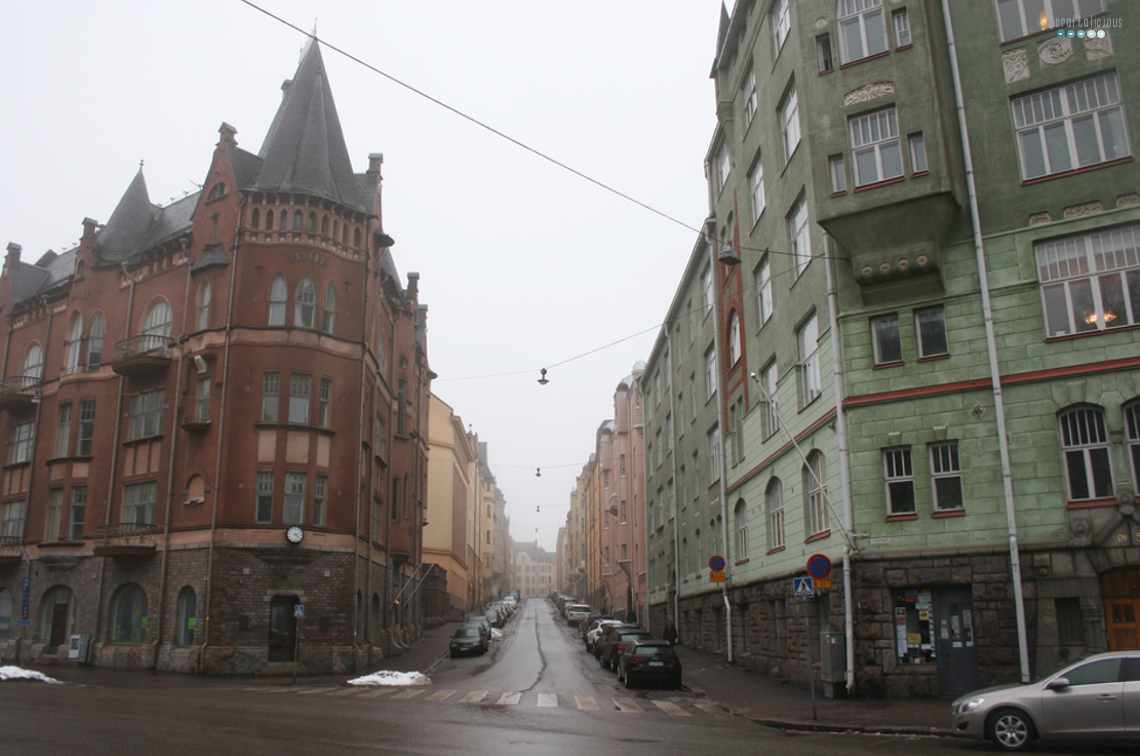 Sunday afternoon we were frozen so we went to the design museum. We really liked it a lot. If you are interested in interior design this is for you. If you are into design history go there too. We learned a lot about how strategic the Finnish people planned their design supremacy. Also there are so many objects we knew by sight but had no idea they were made in Finland.
Just across the street from the museum is the Johanneksenkirkku – a church (ok, I do have a thing for sacred architecture…). I believe it is one of the nicest I have seen in all my travels. While there is pompous decor it is not dark, stuffy and gold but rather light and withdrawn. You can hardly find any pictures from the inside, I think it's so worth seeing.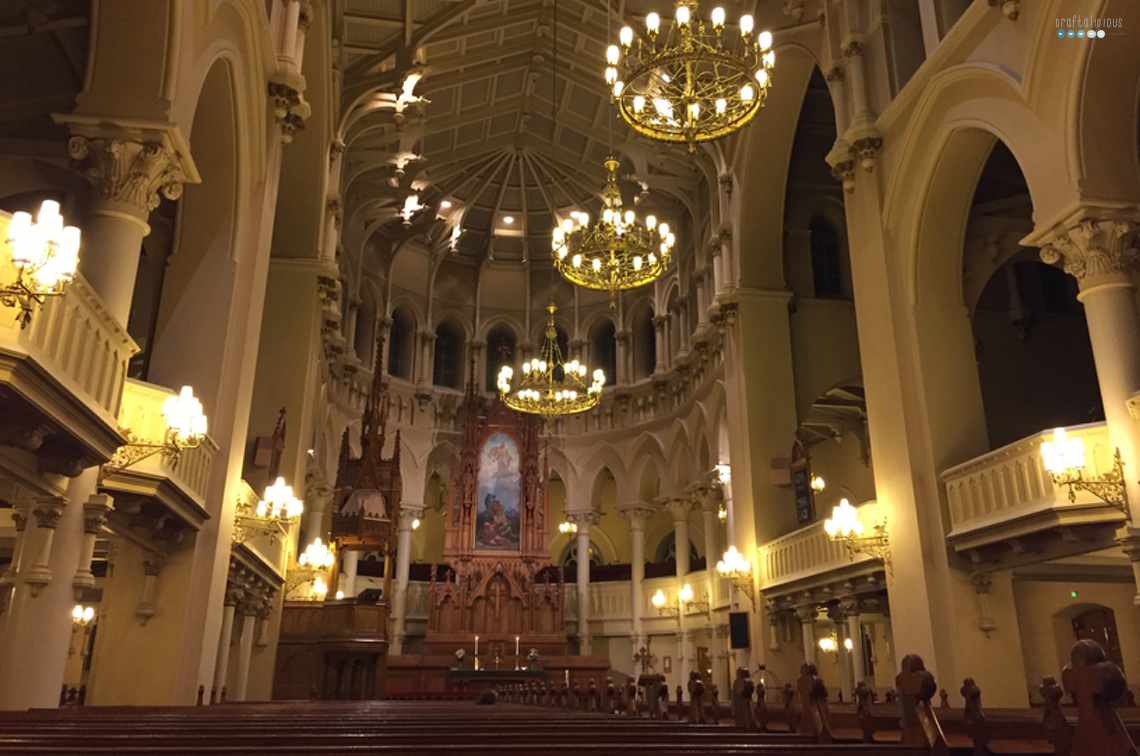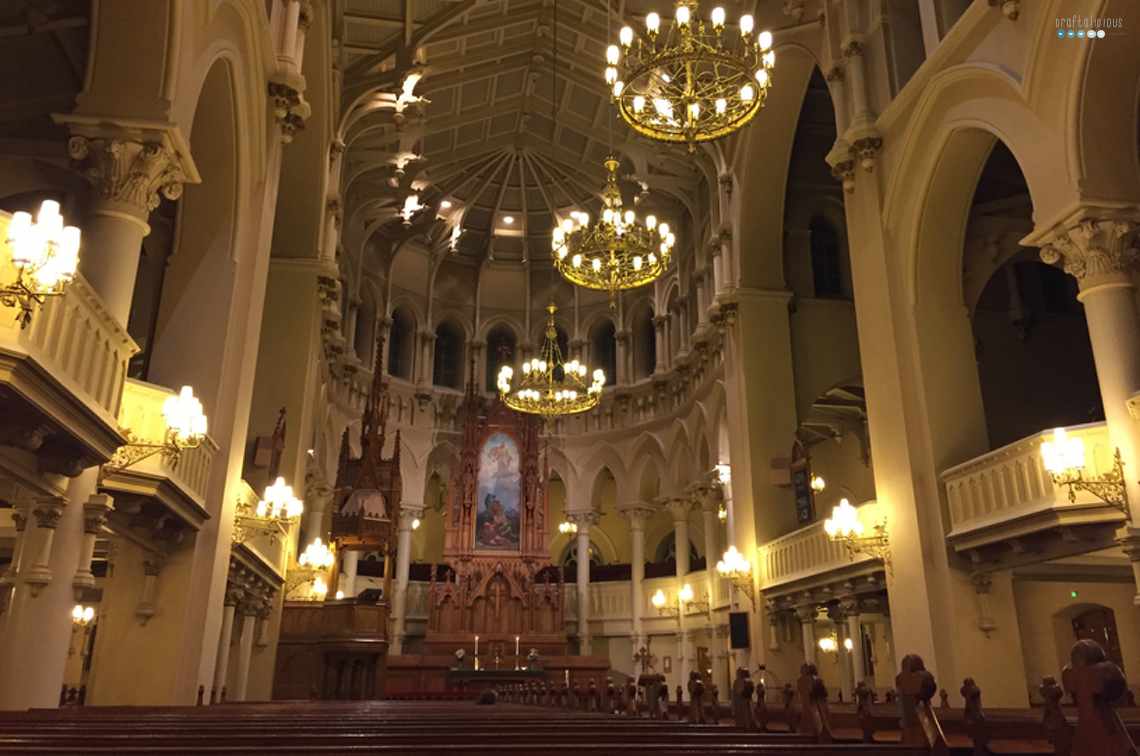 Suomolinna
On our last day before heading to the airport we went to Suomolinna. An island with a huge sea fortress or better an island fortress. Going by boat through the ice floes was maybe my best experience. It is much louder than I expected and you feel every impact. We journeyed through the skerry landscape and I discovered quite a few cute remote houses. I could easily spent a few weeks there…
The island was somewhat deserted as we went there off season. However it was still nice to walk around and get a feel of what it must have been living there in rough weather. Being at Suomolinna was the only time I really felt cold during our trip to Finland. The wind is crazy, it was snowing a bit and we were outside walking for a long time. We didn't go to the museum as we didn't have much time and rather walked to the far end of the island to have a look at the open waters. The history of the sea fortress is quite interesting and it is under UNESCO World Heritage. You could easily spent a whole day there specially in summer with picnics and nice views.

Food
During our honeymoon we had a tough time with the food. It was just so very different and than we were even further north and not in a city. Being in Helsinki the food scene was much better. While I started to like it and ate my way through fish and crabs and karjalanpirakka Mr. ♥ had a tougher time. Assuming it's due to the conditions and location of Finland – they just don't have veggies and if there are they are really horrible… Just be aware. It all looks old and frozen and tasteless – even in the supermarkets. Maybe that is just a momentarily picture in February but that is what we got after two trips to Finland. On another note, Helsinki has a broad selection of craft beer. I had quite a few and I liked them all. So if you like that Helsinki might be for you.
Accomodation
We found a nice and affordable hotel within the city – Hotel Indigo Boulevard. The hotel is located in Helsinki's Design District. Al lot of small little shops are in the surrounding neighborhood. We liked the hotel as it was clean, modern and had a separated bathroom – something hard to find nowadays.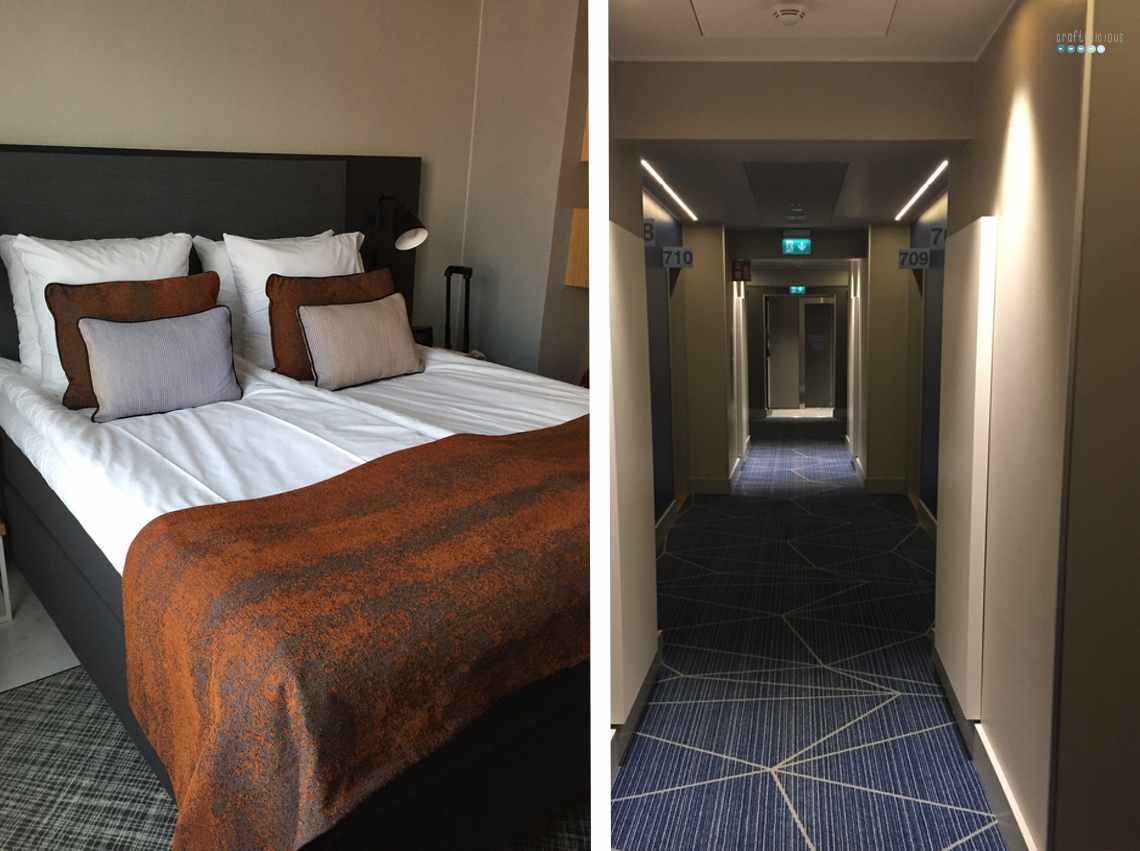 Transport
We took a flight from Berlin with airberlin and were surprised it's only about 2 hours. From the Helsinki airport we took a bus to the central station where we switched to the tram that took us directly to the hotel. We found public transport very easy and comfortable to use.
It was a nice trip to Helsinki we had last year. I would go there again. Maybe in summer. We heard and read the summers in Helsinki are legendary with lots of outside activities and festivals … and the sun never goes down…
Have you been to Helsinki? Would you take a trip to Helsinki? What would you check out?
Happy traveling,
Tobia