Ich bin ein krankes Hühnchen. Was liegt also näher als ein Hühnersüppchen. Allerdings war ich so schwach und müde, dass ich nicht mal Elan hatte ein ordentliches Suppenhuhn zu zerlegen.
Daher zeig ich euch heute eine Notfall-Suppe. Denn man braucht dafür nur 3 Zutaten.
2 Handvoll Suppengemüse (TK) in einem Topf ein wenig andünsten.
I am a sick chick. So I made a chicken soup. However I felt so weak and tired that I just didn't feel like cooking an entire chicken.
So here is my emergency soup. You only need 3 ingredients.
2 handfull of frozen veggies. In Germany we've special packages for soups.
Anschließend mit Hühnerbrühe aus dem Glas aufgießen. Und noch zwei Esslöffel Graupen dazu.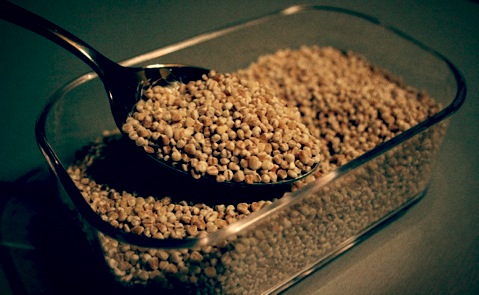 Now just add chicken broth ( I used bottled broth). Add grains of pearl barley about two tablespoons and you are good to go.
Das Süppchen schmeckt, geht super schnell und man fühlt sich danach doch gleich viel besser. Habt ihr auch ein Lieblings-Gesund-mach-Rezept?