Hello again,
Did you enjoy the last days of summer? I sure did but I have to be honest I am looking forward to cooler temperatures and the cozy home feel that comes with the fall season.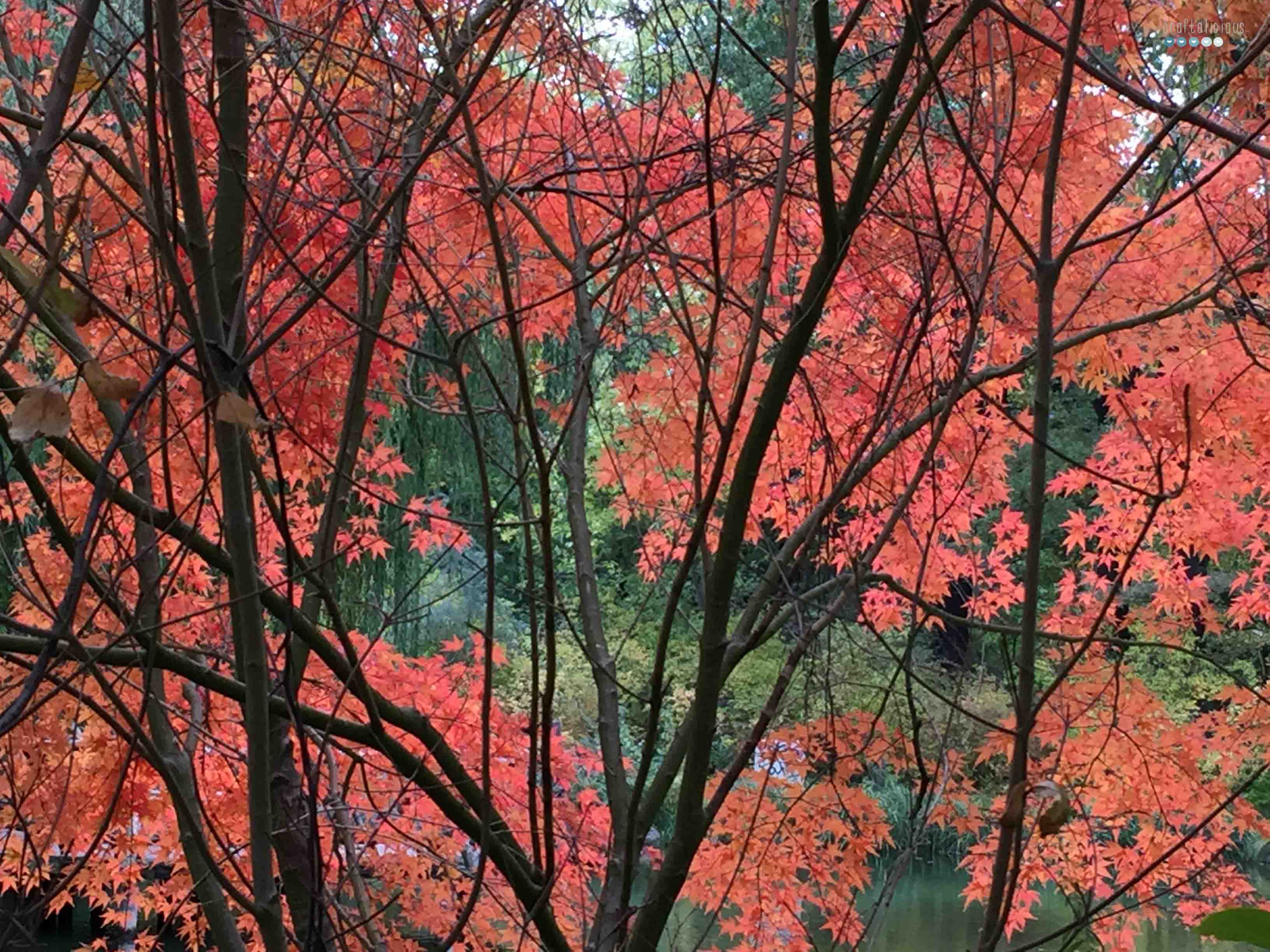 Just this week I was visiting my friend and instead of just hanging out and chatting our time away we ended up making apple sauce from her 7 apple trees  – and chatting our time away. This inspired me to make a fall bucket list. Actually the first one on this blog – how did that happen?
Making apple sauce.
I realised I have never done it before only watched my grandma.
Sewing a maxi skirt.
I want to expand my wardrobe choices. I created a new pinterest board and am inspired by this look.
A picture of me wearing it ended up on this blogpost.
Make a tassel necklace.
As I didn't get it done in summer – let's try in fall.
Try a new pumpkin recipe.
Let me know if you have any good ones.
Drink lots of tea.
Nothing more to say…
Read even more books.
I let you in on a secret: I already managed to hit my reading goal for this year. Come join me on Goodreads to share some fun. Check out my posts about my favorite books 2018 part I & part II
Taking walks in the park and cemetery and observe the leaves changing.
It is always such calming experience. See here.
Go mushroom picking.
It's a long lost love and I wish I could make time to do so. Maybe this year.
Celebrate my mothers 60th birthday.
It is really weird doing so. I remember celebrating my grandpas. Anyone else having strange feelings?
Participating in a charity.
I'm thinking about going the "Christmas in a shoebox". The last years I've been too late.
Here is my blogpost about the experience.
Going to BLOGST a blogging conference.
Lucky me snatched a ticket third time in a row so I will be going to Cologne in November. Who will I meet? Read about my experience and what I learnt about networking here.
Work on my craft lab.
This is so embarrassing but I put it out here: I am still not done with this room. I really want – no need – to finish it by the end of the year. It drives me crazy. Well, this is semi done I'd say. Not as far as I would like but you can see progress. However I won't manage my yearly goal I am afraid.
Making a floral arrangement for Sunday of the Dead.
And maybe donating it to an unattended grave. I made two arrangements however only for my grandparents grave.
Sitting on the balcony listening to the rain.
Preferably wrapped in a warm coat and som hot beverage in my hand.
Reading more blogs and commenting.
At least on the weekends I want to catch up and leave some lovely words.
Enjoying a spa day with myself.
I have to admit that I prefer those days maybe even a tiny bit more compared to having company.
What plans do you have for fall. Love to hear about it in the comments.
Happy fall,
Tobia