Hey There,
Last year my Mom stopped by and and handed over a few items she thought I would like from my grandparent. They just got done cleaning out the apartment after my gradpa had passed away. I didn't really have any items I wanted or had specially requested. However I did mention that I would like to have all photography, baking and crafting related items they came across so I could have a look at them. For some reason my mom added my grandmas very old and torn up cook book in there that no one had claimed. And I am beyond happy that it ended up in my possession. I am not a very good cook as I am more the baking kinda girl. However if I know how to do one thing it is how to cook a good soup out of nothing.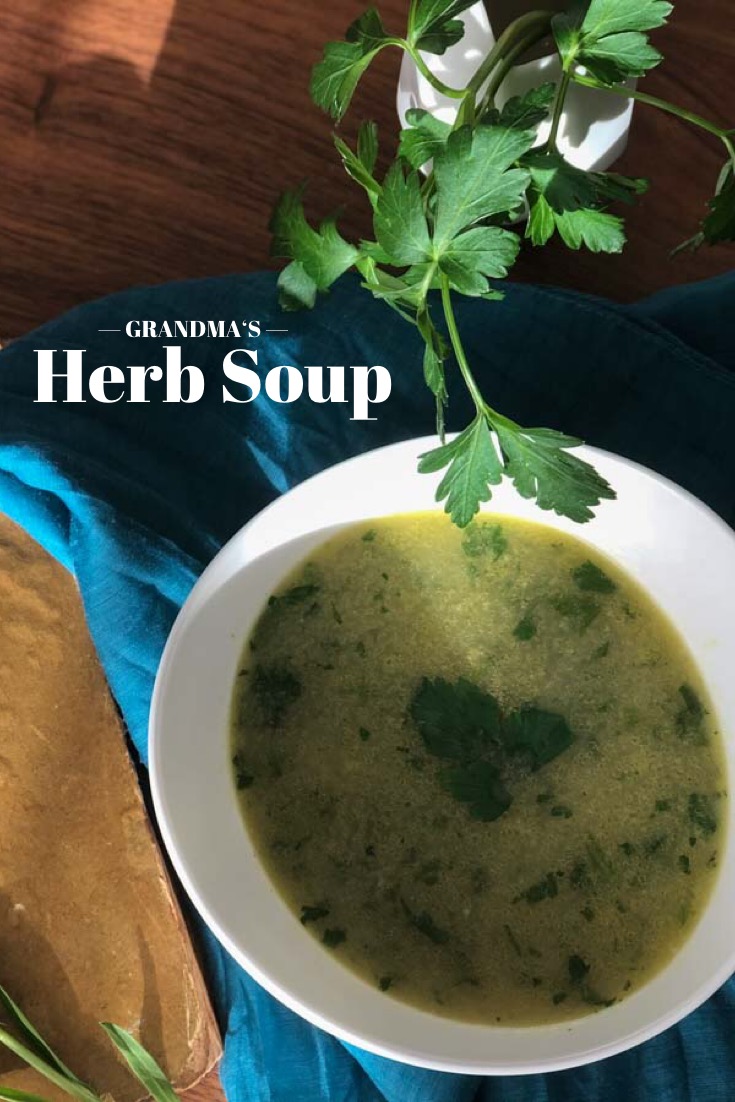 So when I opened this book I was in for a double surprise:
1. a personal inscription by my grandpa for their 1. wedding anniversary and
2. a vast dedication of soup recipes savoury and sweet with forgotten ingredients.
Right then I decided I will will put some dedication into trying all those crazy old recipes. Ok maybe not all because honestly I really can't find any reason to try "Brain Soup" let alone try to find out were to get that stuff in Berlin. I am sure Julia would help me out if I really would put my heart into it though. But besides that one there are quite interesting ones in there like "Elderflower Soup" or "Bread Soup"
However for the first one though I picked the Grandmas Herb Soup.
Here is the recipe:
30g butter
40g semolina (or flour)
1 litre vegetable broth
5 grains of allspices (whole)
5 junipers
3 bayleaves
2 tbs herbs (I used love parsley, parsley, tarragon and rosemary – however the original recipe called for: parsley, chervil, sorrel or a mixture of yarrow, dandelion, ground ivy, stinging nettle and Good-King Henry. Some of those I have never heard of. But I can see why sorrel or dandelion would taste good in it.)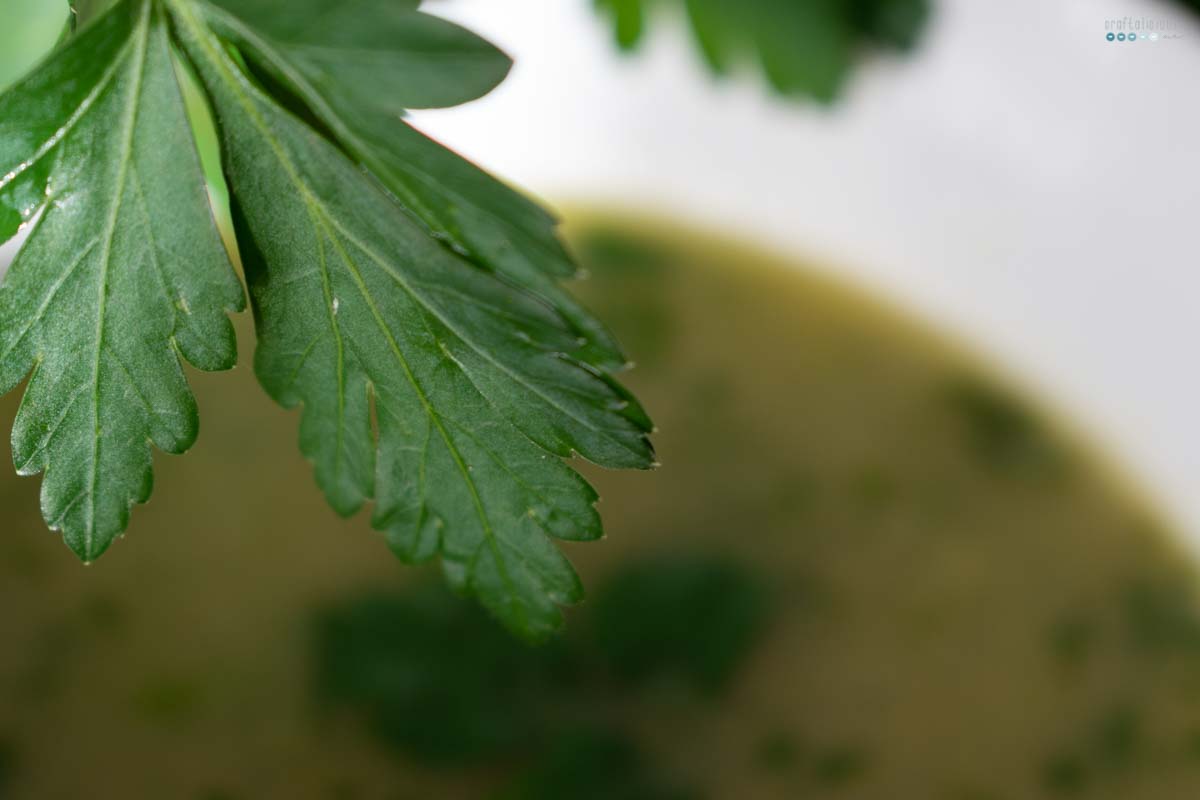 The recipe called for a "Light Roux" as a ground base for the soup. While I was always scared of doing this when doing sauces I read that you could substitute the flower with semolina. For some reason this appealed to me so much more then the flour version. (And I know how to do hot semolina.)
Melt butter. Stir in semolina and add a bit of broth if necessary. Deglaze.
Add in allspice, bayleaf and junipers and let simmer for 15 minutes.
Chop herbs.
Add in herbs.
Season and enjoy.
It really is that simple. And you don't really need much. The semolina is filling and the herbs give taste. I can imagine adding a bit of mushrooms in too. Anyhow I am amazed of how simple cooking was in the 50ies and the herbs they suggested is what we consider weeds now. So basically you only need a walk across the meadow and stuff you most likely have at home anyways.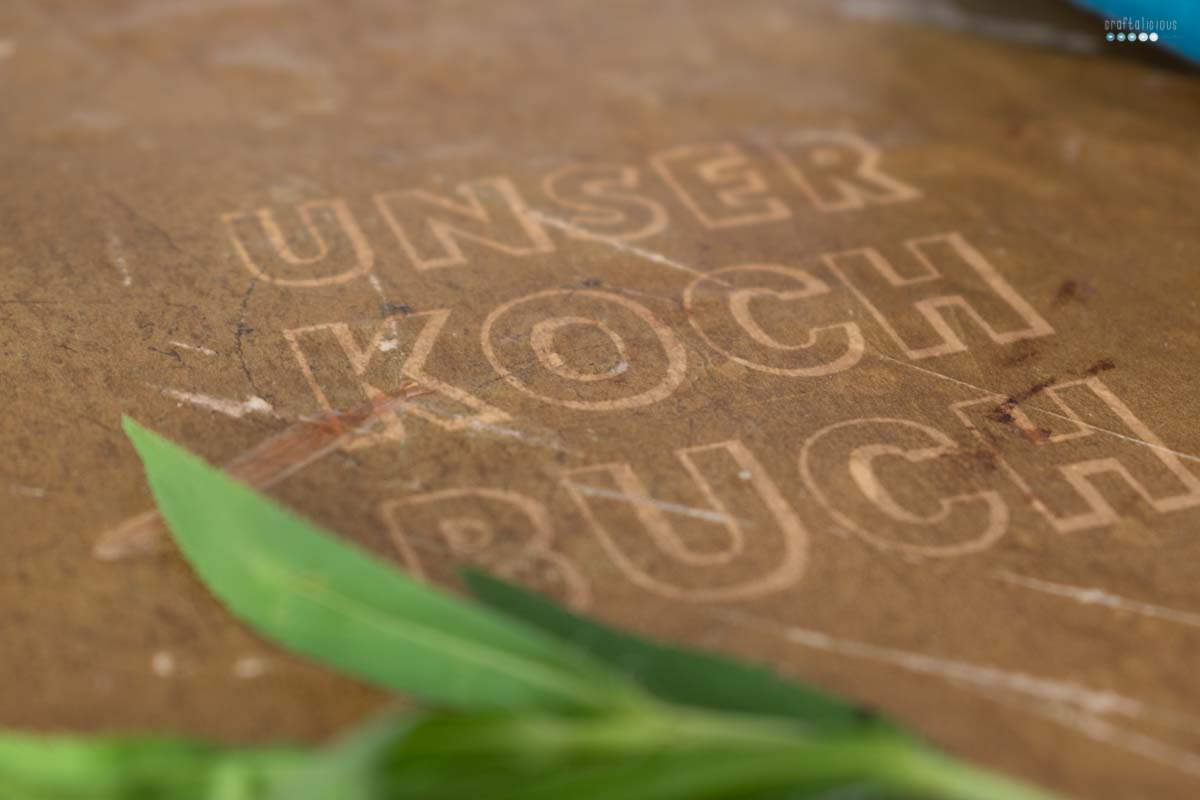 Do you have one of those recipes that have been passed down or that you discovered in an old book? Link it please so I can have look.
Happy cooking,
Tobia
Disclaimer: This post contains links to other Blogs. Due to current (German) law this needs to be labelled advertising. Furthermore I have linked a few of my older articles because I believe you might enjoy them.