I am one of the many people who picked up a new hobby during corona. It started in the spring of 2020 when we were in lock-down or coming out of (who knows…) and all we were able to do is spend time walking around. Preferably in places where no other people were met. During my walks I started to identify and later on gathering herbs. My goal was to make homemade tea blends. I knew about certain herbs that are good when having a cold. My grandma used to collect coltsfoot and I loved coltsfoot tea. But she always kept it locked up so we could only have it when being sick.
As I said I wanted to make my own blends. When I read up on the plants and and educated myself more I also started to get some sort of feeling what I could mix together. Disclaimer: I am a novice. I am not from the medical field. I can only share my experience. My main sources when it comes to learning about herbs are as of now
plant app – its my go to source when I see something I want to identify. I try to guess before I check. Once I know the name I research in more depth. And cross check if it was identified correctly by the app. Not always the case.
kostbarenatur.net – a very resourceful website with lots of information, recipes and ideas. (in German only).
Wild Remedies – a very interesting book I talked about in length already.
I am also looking for a good plan identification book. If you know of one you can recommend let me know.
Last year I have gifted all my family members a personal tea blend. Herbs that fit certain criteria and illness they struggled with. I kept some notes as how I mixed it up and I want to share a few today. I will not get into the different effects the plants have. That would be a whole new post and there are better sources out there.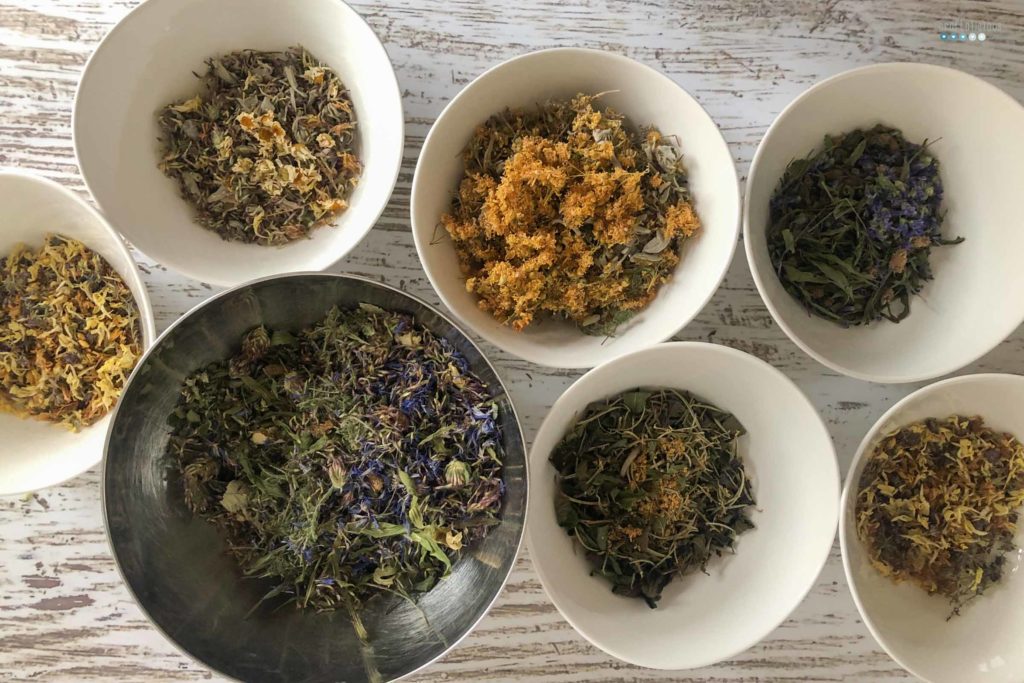 Flower Tea
Plants I used:
Blackberry leaves
Daisy blossoms
Yarrow
English Plantain
Jasmin blossoms
Cornflower blossoms
Red clover blossoms
For this tea the blackberry leaves are the basis (2 handful) then I added one handful of daisies, yarrow, plantain and about half a handful of Jasmin, cornflowers and clover. This is a rather light blend but it was well liked by the recipients.
Happiness Tea
Plants I used:
St. Johns Wort
lavender
thyme
I used about the same amount of all herbs.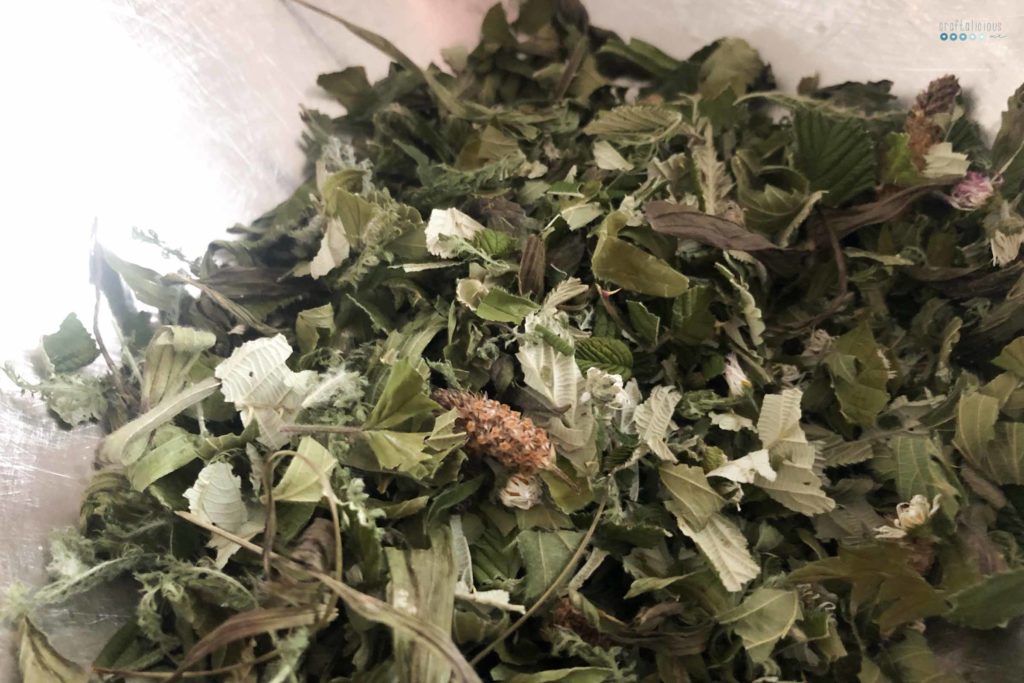 Tea for Colds and Flues
Plants I used:
Linden blossoms and a few leaves
Sage
Thyme
Elderflower blossoms
Red clover
Yarrow
I used about the same amount of all herbs. Maybe a bit more yarrow.
Tea Blend for Dry Coughs
Plants I used:
English Platain
Mallow
grated and dried lemon peel
I used about a handful of plantain, half a handful of mallow and two or three pinches of lemon peels.
My Migraine Tea Blend
Plants I used:
Mint leaves
Rosmary needles
grated and dried lemon peel
This tea is a real life saver. I love the taste and I believe it also has helped me battling the oncoming migraine.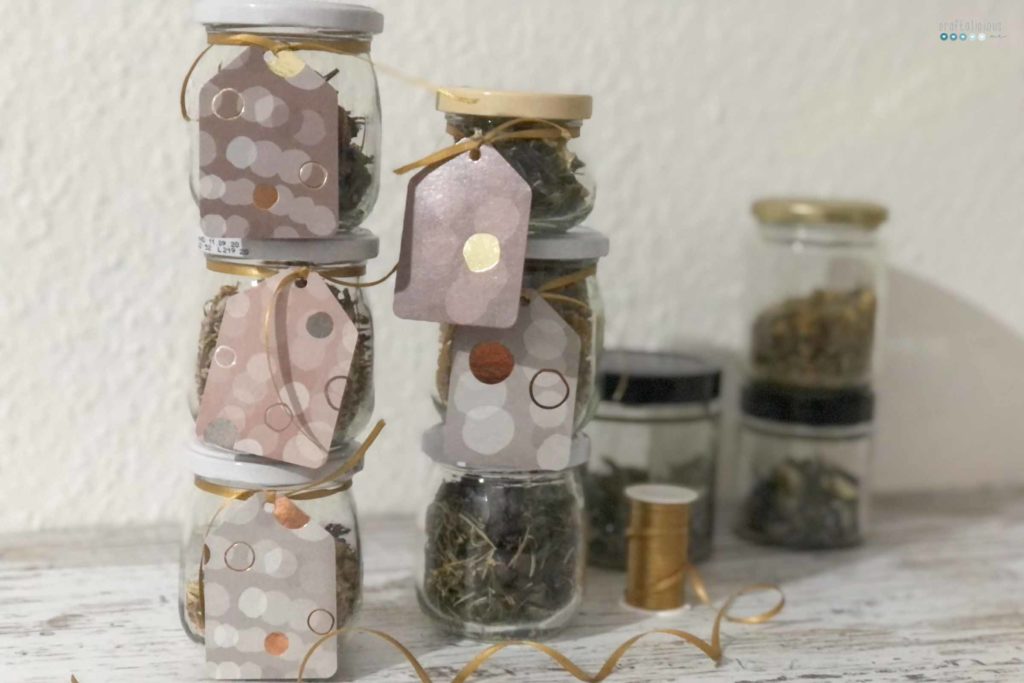 So much for my current homemade tea blends adventure. I have gathered some heb this year as well and I still need to combine them to this years blends. I have a slightly different collection. Also I was a bit more mindful of what I gathered. I knew I wasn't going to give everyone tea again and so I just harvested what I will need for myself. Maybe one or two smaller gifts but that is about it.
Now let me know if you have done something similar too. Or maybe you don't feel comfortable identifying the plants. Then you probably should not do it. As I mentioned above and stated on my Christmas wishlist I would love to learn more and maybe one day – post corona (if that ever happens) I will attend some workshop. For now I stick with the things I know and certain of.
Happy tea drinking
Tobia