I usually have my cup of coffee by pushing a button and it's done. However when having guests it would keep me quite busy. So we also got a fancy French press system for our wedding. But what to do when some is left?!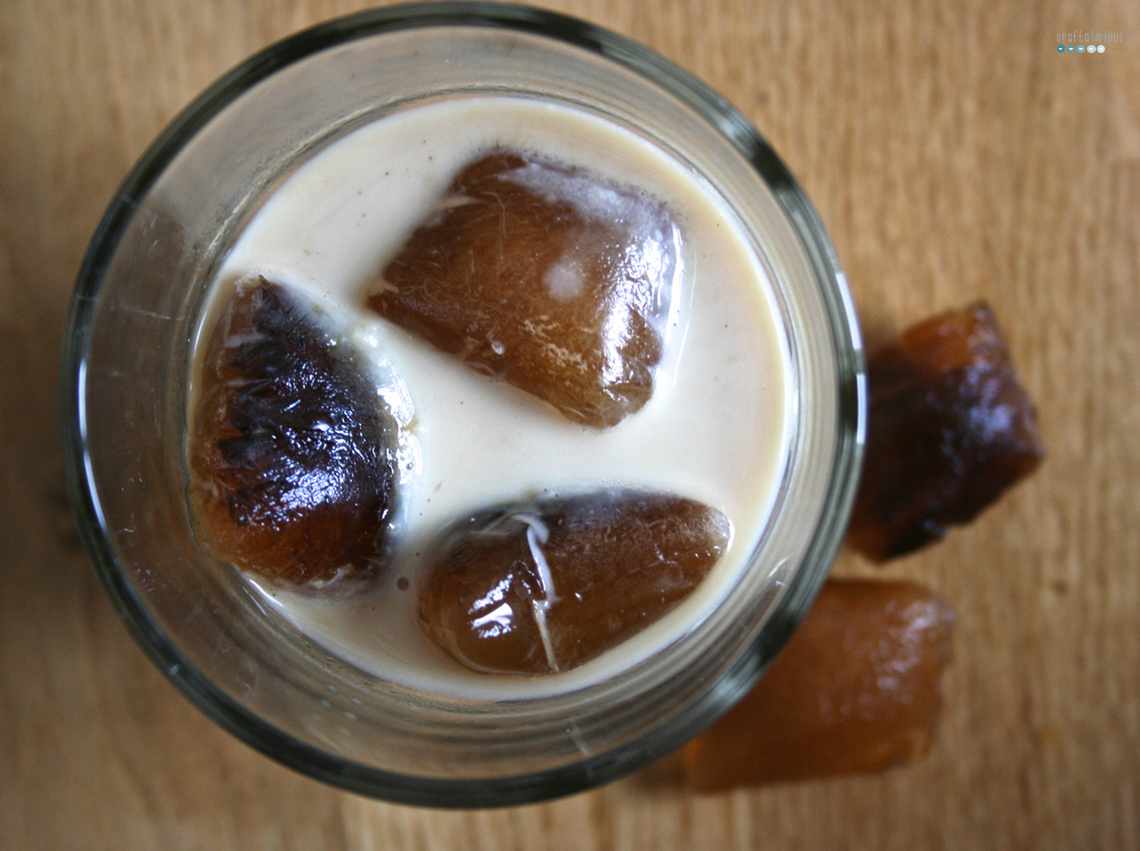 Freeze it. Yep.
With this kind of weather iced coffee is the best choice. But putting ice cubes in your coffee usually makes it quite watery (is that a word?). So freeze your cold coffee and just pour milk over your cubes. Very yummy, very refreshing.

And because I really love my iced coffee these days I link it to Frollein Pfaus MMI.
Any other tips how to use up cold coffee? Let me know in the comments.