I hear kale is healthy. And I hear pie makes happy. So it is pretty obvious to me, to combine those two to make Kale Pie! A good idea I think especially for Clara's veggie expedition. I only managed to take part in February with my winter salad so i say it's high time.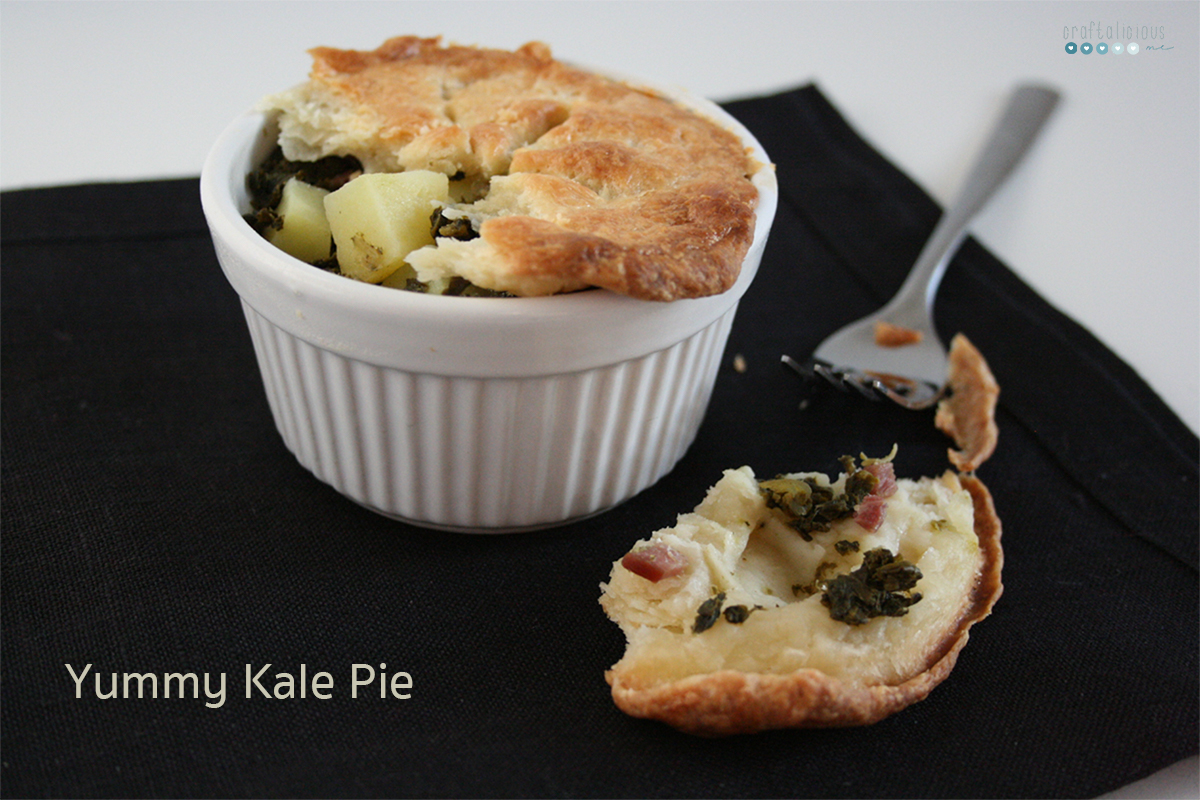 Kale is weird. I mean not the taste. I've always loved it. But it wasn't really available that much in stores. Only canned and even then hard to come by. It only changed in recent years with all the hipster blog posts about kale chips and detox and such.
But lets be real here, it can't get my "German" than kale in winter. I mean how else do you eat your goose during the holidays. Ok maybe red cabbage. Or how about those Christmas market concession stands with their Kale & Knacker offers?
I remember that kale was the only veggie in my grandparents garden that was still peeking out of the snow glowing bright green and giving hope that not all is lost.
So I said I made a pie. I found the dough recipe in one of Cynthia Barcomi's books*
. I have to admit that the filling was not at all convincible. But I had dough left so I could experiment a bit and came up with this lovely kale pie.
What you need for the dough:
❤︎ 175g flour
❤︎ 1/4 tsp salt
❤︎ 125g cold butter
❤︎ 125g cold cream cheese
❤︎ 1,5 tbs cold water
For the filling:
❤︎ kale, cooked and drained
❤︎ 1 tbs butter
❤︎ potato, sliced
❤︎ bacon
❤︎ pepper
❤︎ salt
❤︎ nutmeg
For the glaze:
❤︎ egg
❤︎ water
Instructions for dough:
Combine flour and salt.
Add butter and cream cheese.
Crumble fat and mix while adding water.
Use fork to make dough and stop immediately once a dough has formed.
Roll dough on floured surface and make into round shape.
Put in plastic wrap and let sit in refrigerator for at least 2 hours better over night.


Can be stored there for a couple of days.
Instructions for filling:
Drain liquid from kale as not to make pie to soaky.
Fold in butter, potatoes dices and spices as well as bacon.
Instructions for pie:
Preheat oven to 200°C/390°F
Grease the pie form.
Coat pie from with dough and leave 1/3 to cover the pie.
Fill kale mixture into your pie form.
Cover pie. Go crazy with a design if you feel like it. Make at least 4 cuts so heat can escape.
Glaze with egg mixture.
Bake for about 30 minutes. Check frequently aas every oven is different.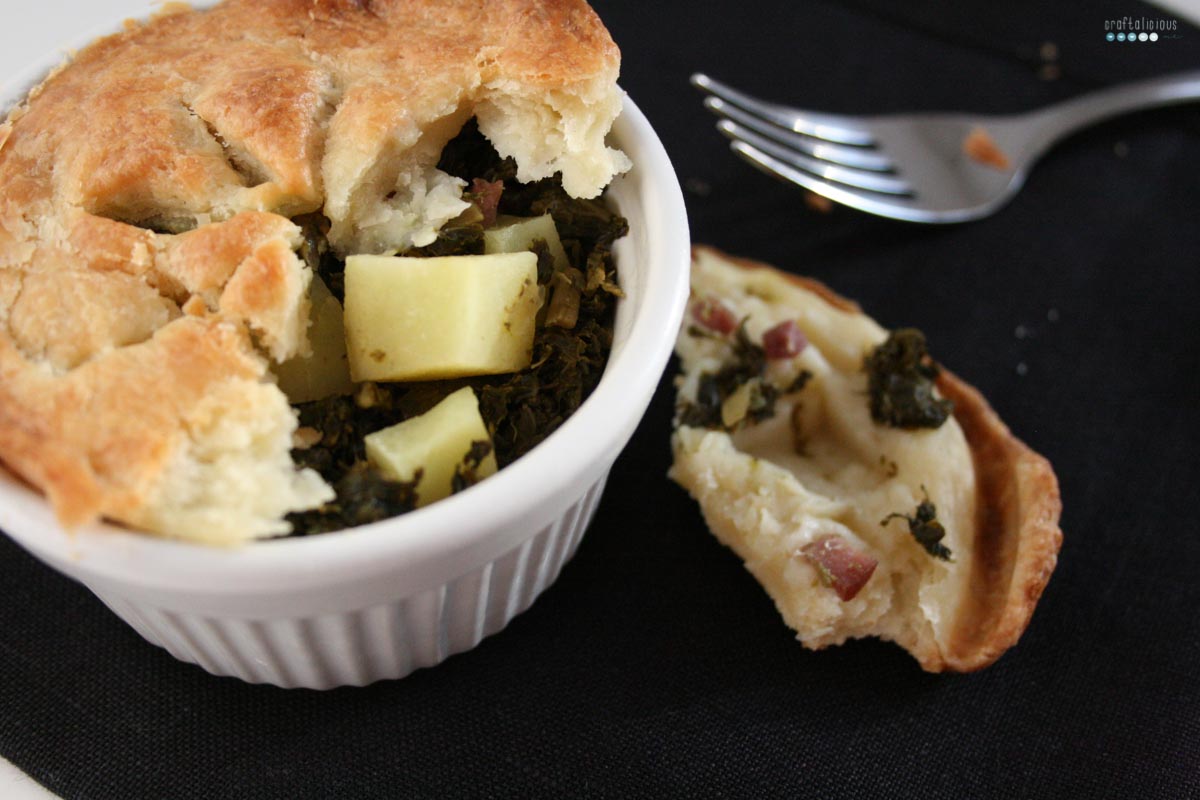 This might take a while to do but it really is worth all the effort. And I find it is good to prepare. Once everything is in the oven you are done and can enjoy company.
Have you any cool Pie recipes? Please share! They aren't too common in Germany so I am interested.
Happy cooking,
Tobia
*Affiliate Link – if you purchase the book through this link I earn a few cent. Read more here.
MerkenMerken
MerkenMerkenMerkenMerken
MerkenMerkenMerkenMerken
MerkenMerken
MerkenMerken
MerkenMerken