I have had an other post planned but I don't feel like writing that. For some reason I feel like talking about books today. I know lot of you reading a long are also avid readers. Last year I talked about 25 things about me as a reader. I enjoyed writing that post. Back then I mentioned that I kind of collect Christmas books. The other day I walked by my book shelf and tipped all the one a bit so I could see them and know what to read in December. So why not share my Christmas Book Collection. Maybe you find some gem you would like to read or gift to someone.
There used to be a time when every Christmas Eve after dinner and when all presents were unwrapped and all Christmas cards read my father would announce that he will read a Christmas Story to us now. He usually had picked a story beforehand. I never knew where he had those books hidden. I guess that lovely experience led me to start my own Christmas book collection. Maybe this year I will pick a story to read.
A classic – The Christmas Carol by Charles Dickens
My all time favorite. I actually have this book twice. Back in the day when I was still hoping to get admitted to university for American Studies I went ahead to the book store and purchased three books on the reading list for the literature class. I only read one and that was the Charles Dickens' christmas stories. Last year I was gifted this clothbound special edition. I think it is time for a re-read of that story.
I love the melody that resonates in the story. The characters, the setting and the teaching that story delivers.
Advent Kalender Books
In Germany the advent calendar is a big thing. In case you have never heard of it is a calendar with 24 little things to open. Originally it is a Christian tradition to count down to Christmas. Today most people just get one for the kids and sometimes the adults have one too.
The Christmas Mystery by Jostein Gaarder
Of course my favorite author has to be included and luckily he wrote a Christmas book. Jostein Gaarder is a Norwegian author – mostly known for Sophies Worlds – and a professor of philosophy and theology in Oslo. I love is witty takes on the big questions of life. Always with a little twist. This book tells the story of Christmas and the characters of the nativity scene in a new way.
I read it as an adult and enjoyed it. I think for children – it is childrens book – it is even more exciting. There are 24 chapters and they are perfect for reading aloud.
Advent Calender for Adults
This is a tiny little book that has a collection of poems and short stories all about Christmas, snow and winter. The pages for each day need to be unfolded so that you can not start the story before opening it.
This books as actually been send to me as a gift when I was staying in the U.S.. I have re-read it last year. Advent calendar books are just a fun thing to do.
Letters from Father Christmas by J.R.R. Tolkien
Everyone knows J.R.R. Tolkien but I am sure most don't know that over years he has written letters as Father Christmas to his kids. I didn't know until last year.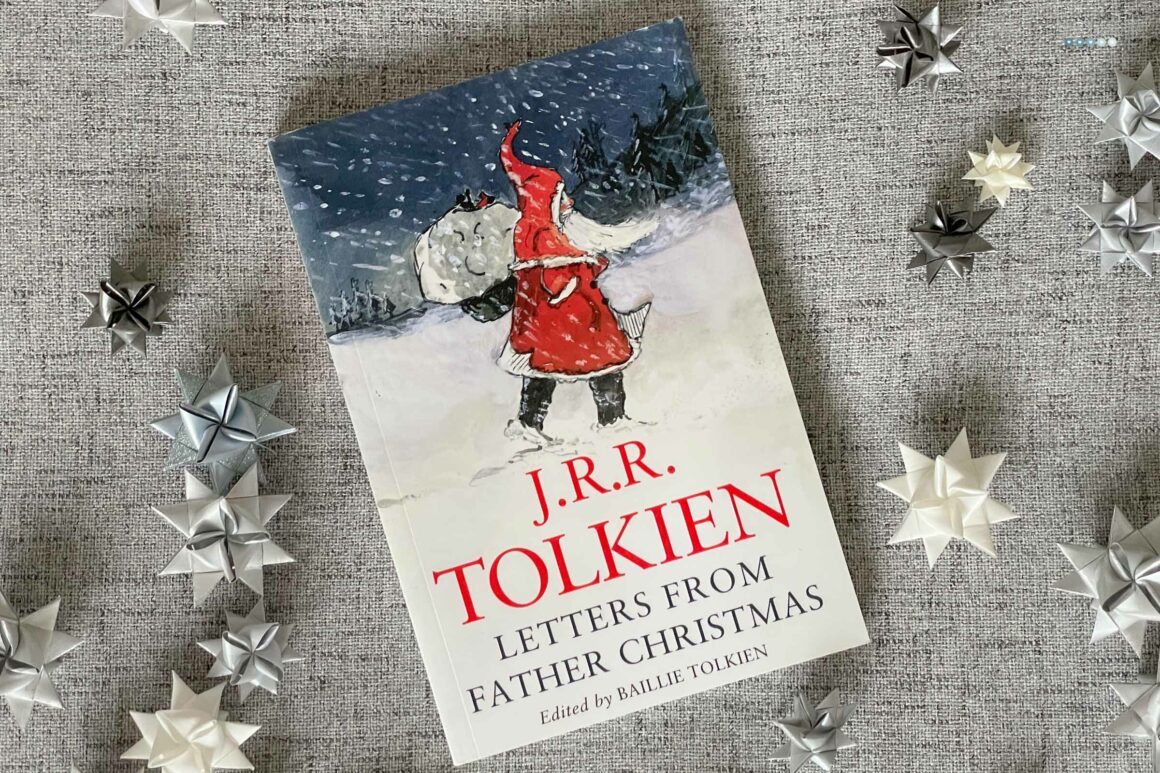 Over a period of 23 years a letter would arrive in December with a stamp from the North Pole telling story of the place and its inhabitants. Always accompanying a colorful drawing.This is a book I have not yet read but I am so very excited to start it in a week.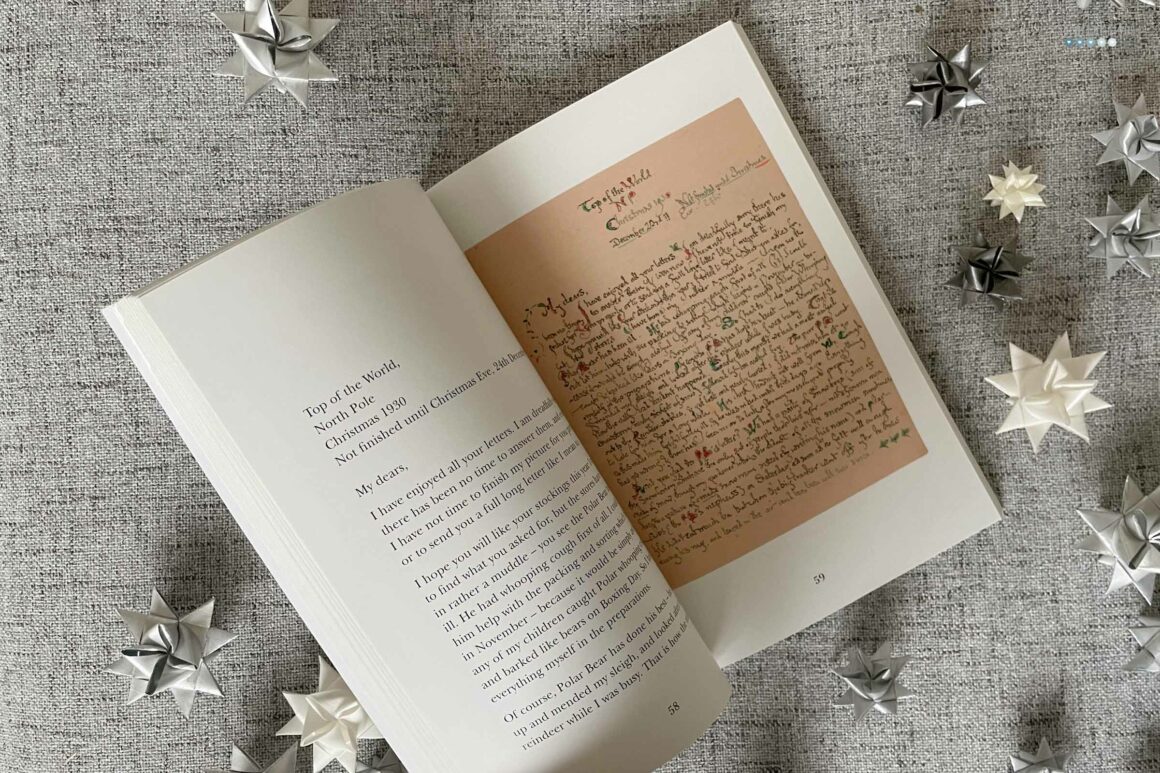 Have you heard of it – or maybe even red?
Schöne Bescherung – Modern Christmas Tales by Achim Kuhn
As the title already suggests it is a compilation of modern Christmas short stories. A gift from my sister. It also as a few illustrations to go a. long. While I usually tend to enjoy the older stories a bit more it is also nice to read a modern version every once in a while.
I used to have three other books but decided to pass them along as I didn't find too many. stories to my liking. This one will stay a while.
Reclams Winterbuch
I do not own this book and I am very sad. One of those days I will buy it for myself. I have gifted it a few years back to my sister – I tend to read the books before giving them away (no one knows or sees it!). And I would say to this day it is the best book I had in my hand. It has short stories and poems but also recipes and music in it. It is beautifully made and a real gem. It has a short section about Christmas but is more focused on Winter in general.
If you are looking for a book present this is definitely a contender. Just saying.
The Night Before Christmas by Nikolai Gogol
This is a short little book from famous Ukrainian author. Traditionally this story is read to children on Christmas Day in Ukraine and Russia. It is a rather dark tale – so not sure if we would read it to children today. I love the language. It is melodic and almost reads like a poem. The story itself is set in a small rural village which is visited by the devil and tempts the blacksmith Vakula. It is a really great folktale and worth reading. It was suggested by my Ukrainian colleague and is my Ukrainian book pick for my read around the world challenge.
Winter Fairy Tales
I have realized that many publishers are having special editions for winter fairy tales. I have started adding these to my collection. The stories at times are the same. But the overall book is different. I have also realized that the translation (from English stories) are vary extremely.
Die Schönsten Wintermärchen by Insel Verlag
This book has winter fair tales from all over the world. We read about trolls and goblins, snow and ice. Fables with forest animals and about people living in the country. It is a mixture of old classic tales from Brother Grimm to Charles Dickens and Oscar Wild sprinkled with few newer stories. I liked the variety of the stories.
This is a book I gifted myself and the 10€ were very well invested.
Die Schönsten Wintermärchen by Coppenrath
Same title different book. This compilation has the best cover of the all. It is clothbound and has sparkling glitter ingrained. It just screams snowflakes and winter and magic. The stories are again similar – I guess you can only have so many classics to print. Overall this book though is of higher quality. It has additional recipe cards, greeting cards and gift tags. It also has a ribbon bookmark. Why dont all books have that?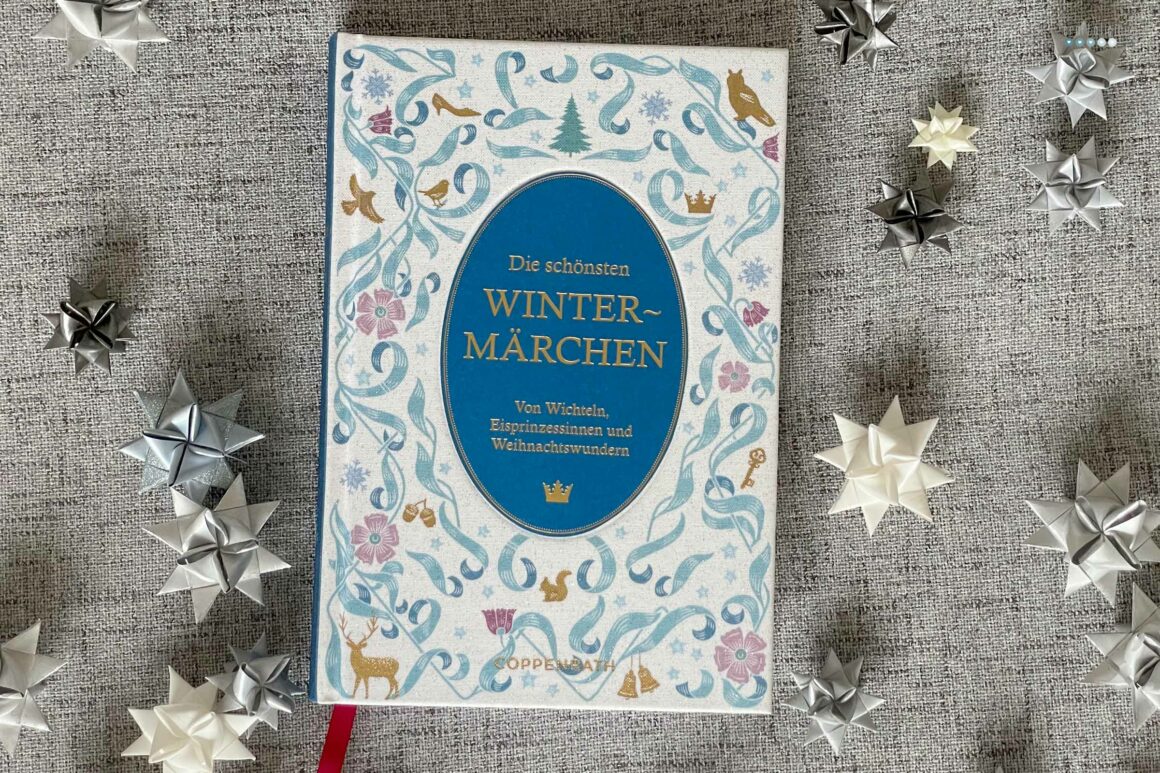 I have only managed to read 2/3 of the stories last year. But I am picking up where I stopped right after our Friendsgiving.
I think this is my favorite cover of all the books in my shelf.
I have read many more Christmas books – mainly romance novels. (Hello guilty pleasure). I even have a dedicated collection on my Kindle for Holiday books. But they are only for entertainment at that time and day and I could not really name any titles.
Now I need you to give me a recommendation of many more Christmas and Holiday books in the comments. I still have a few days to go shopping before December starts. So lets here it.
Happy reading
Tobia