Oh my it's been a bit over a month! I am a so called newlywed now. I know some of you wanted to see pictures. I was pondering if I want to show them or not… Overall it is one of those private moments… But then I had a lot of nice little details in my wedding and I think you might like them, might even want to do them yourself.
You remember we were planning a snow wedding. So this was our theme. Our colors white, silver, grey and a touch of mauve/purple. Everything turned out great just the snow melted two days prior… Came back a day after the wedding though. So no luck on this side… But you know what, it didn't matter at all that day…
We welcomed our guests with a few essentials for the weekend:

a blanket to get cozy, socks for cold feet, aspirin for the anticipated headache, a bottle of water – because it's just healthy, a program and a bag of peanuts to make it to dinner.
Yes we had a "rehearsal dinner". I just love this word. No that wasn't the reason. We wanted to have a weekend get-away for all our guests so everyone arrived Friday for dinner. It was great.
Saturday we had to get ready and despite the fact I had a looooot of time, in the end I was a bit late. You really underestimate getting this dress tied up…
We "only" had a ceremony in the city hall. However we were very picky with the location & atmosphere we wanted to get married in. We looked all over Germany and we ended up in Goslar.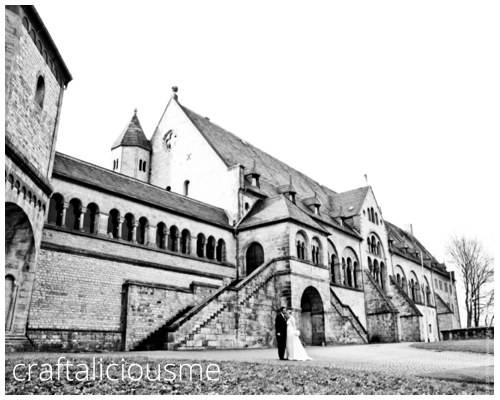 We got married in the winter hall (Wintersaal) of the Imparial Palace (Kaiserpfalz).
Our registrar was really great, would have even told (parts) of the ceremony in English for our out of country friends and decorated the room with over 50 candles. We only threw in the two furs and added a bow to the wooden pillars. Two big candles on the desk and voilá. Our guests had some tissue on their chairs. But somehow no photo… sorry.
After the ceremony we had a reception outside. It was supposed to snow. We were serving mulled wine and hot chocolate in those cute coffee to go mugs…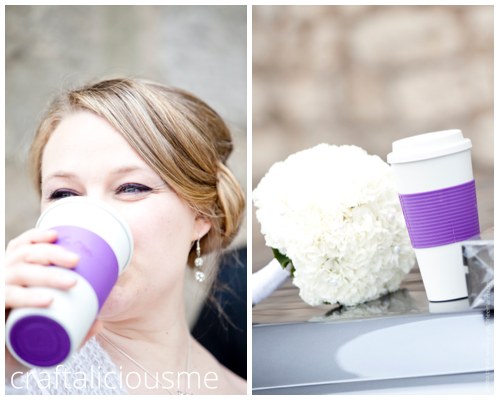 Everyone could keep his mug as a little souvenir. While sipping our hot drink we started with the group photo shoot. It started to get really cold and windy so the guest left for the hotel and we kept going for bit longer: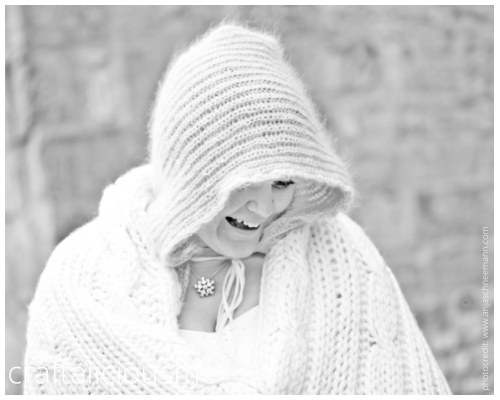 A few more pics of our winter wedding coming your way. But for now I need to get to my thank you cards.
Have a great weekend, Cheers, Tobia
P.S. Check out what I wore as hair accessory or what wedding DIY's I did!
All pictures taken by our wonderful wedding photographer Anja Schneemann.