I truly believe that all the best and most yummy food doesn't look too impressive… Think about it: mashed potatoes, ratatouille, hot semolina, sauerkraut, blutwurst, stews… I can go on but I guess you get the idea.
So that is why I share a recipe with ugly not so great pictures and dare you to give it a try. Ok I admit it was late too and light crappy.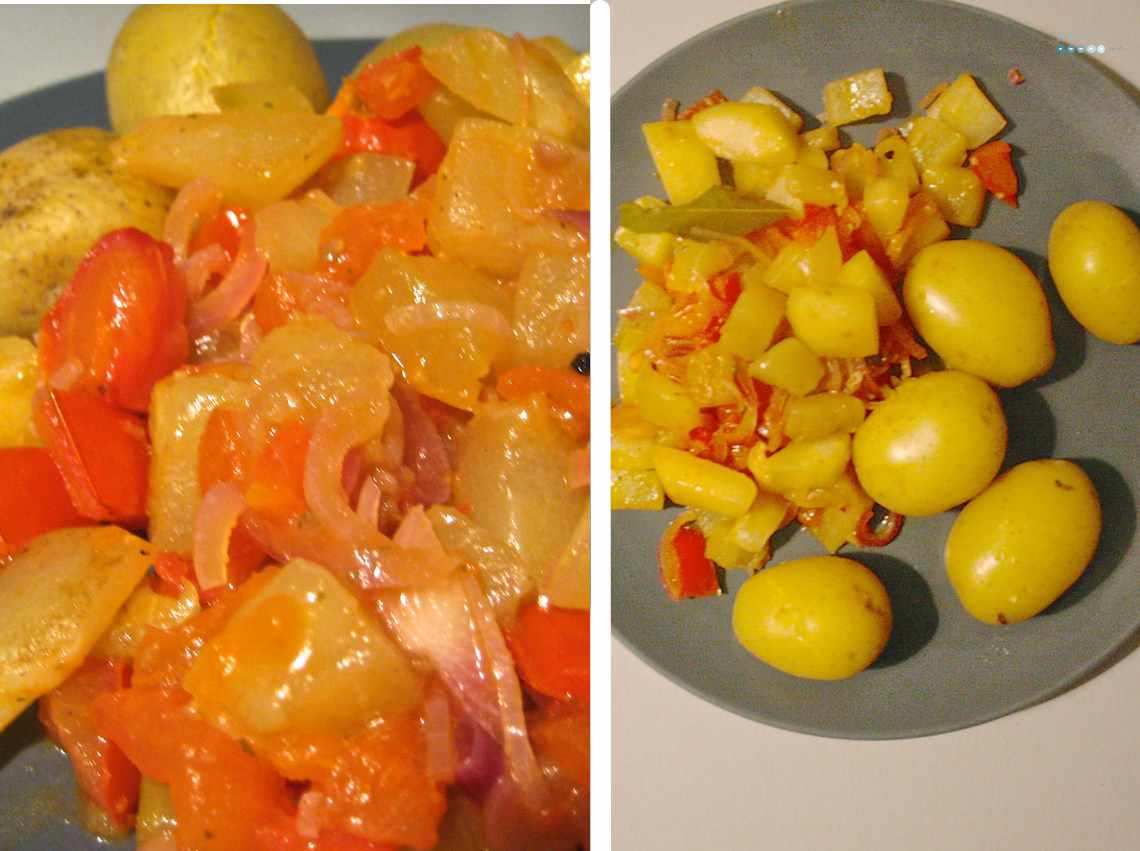 This has been my all time favorite summer food. It is one of those dishes that actually have a season and can not be prepared throughout the year. Maybe that is way I love it… And I am not the only one in my family. So when my sister was in town and our mom invited us for dinner it was pretty much set in stone what was on the menu. I remember when we used to harvest the cucumber in our backyard before we moved to Berlin. Now I have to almost be on a hunt to find the right cucumbers. I have no idea how they are called English or German. We call them "Schmorgurken" but I am sure they go by another name. But it is really important to use this kinda cucumber. They have less moisture.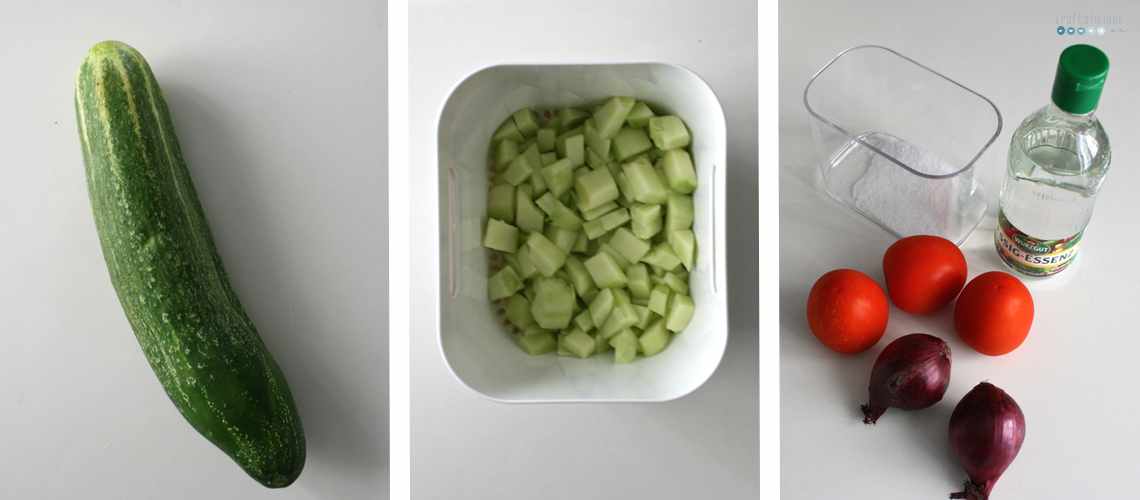 Anyway let's get started with the ingredients list:
Cucumber
Vinegar
Salt
Onion
Tomato
Junipers
Pepper
1. Preparation
Cut the cucumber in half lengthwise and scrape out the seeds. Cut in same sized pieces. Put the cucumbers in a sieve. Make sure to catch draining liquids. Sprinkle with vinegar and salt – don't be shy. Now let it sit at least two hours better longer as more water will be drained. Even over night is possible.
2. Cooking
Now comes the boring wearisome part. Put cucumbers into a pan and braise until transparent. That's the crucial part. I am usually too inpatient. My mom actually devides up the cucumber in smaller portions to have better and faster results. Add bits of your drained vinegar-water so they don't burn. If the water is too vinegary use plain water.
Once the cucumbers are transparent add onions and a bit later tomato, 2-4 junipers (slightly mashed). Let simmer for 15 minutes.
3. Almost done
Now just taste, add salt a bit of pepper maybe more vinegar- water. Serve with boiled potatoes. Some people eat it with some meat but it's always been a vegetarian dish for me. Enjoy!
Have you ever heard of "Schmorgurken" (braised cucumbers)? I know most Germans have not heard of this dish and it is more common to the region I grew up in. However for me it is one of the most German dishes there is.
Looking forward to your comments and interpretations.
Have a great Sunday, Tobia
Edit 2018: As this is my favorite summer dish I took an effort to make a better photo to convince you to give this recipe a try. So please be convinced: