Hey everyone,
are you in a Pre-Christmas hustle? I am kinda… all of last week was shopping and errands and organizing and stuff, yesterday was a big cleaning day and today is basically the first day I am doing something fun. I'll be shortly meeting a friend from Australia for Brunch. Yeah me!
So todays Star DIY will be a really quick one – a Candle Star: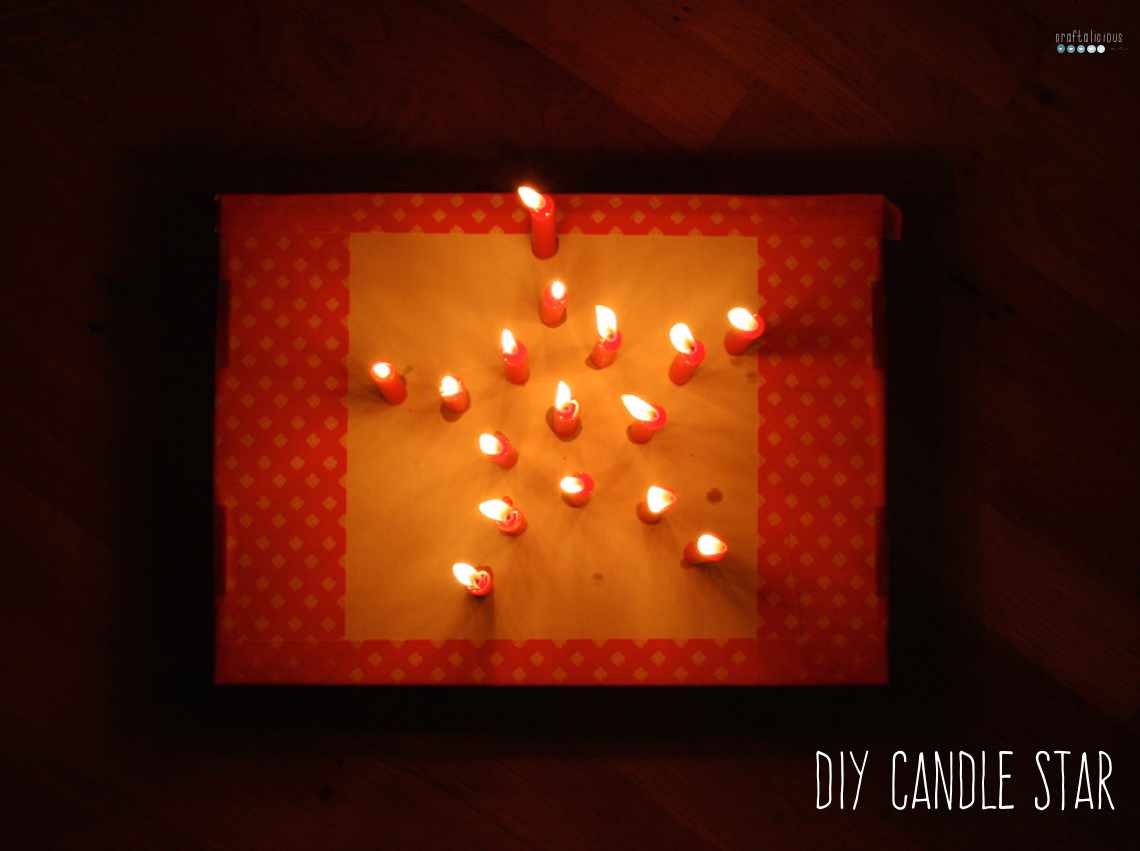 ♥ candles (I used christmas tree candles)
♥ something to put them on ( I used an old box and spruced things up with masking tape. I would have rather used a wooden block but didn't have one near by… )
Now get out your star shape and start melting wax with one candle and fix unused ones onto your star shape.
Yep, that's all!
Happy 4th Sunday of Advent, Tobia