Wow … It's 4.30 am, I cannot sleep sure thing I write a post (really?!). Maybe I can't sleep because I haven't written my post yet?! We'll never know.
Anyway, three Star DIYs left. It's time to get dressed up – I figured. You are with me?!
Here comes my Star Accessory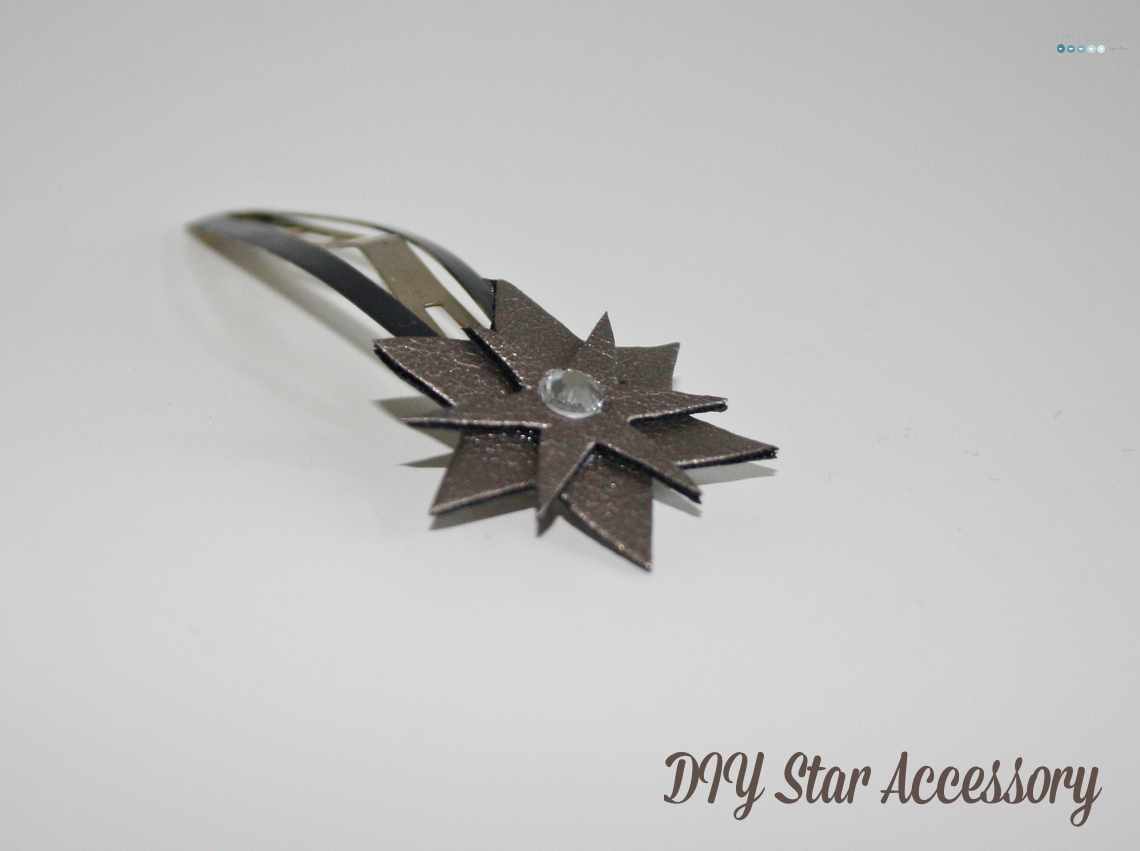 You need:
♥ faux leather or any other cloths
♥ a hair clip
♥ nail polish
♥ glue
♥ rhinestones, beads or what ever you prefer
Do you know hair clips being coated in weird rubbery stuff that keeps coming of after certain time? I started painting mine with nail polish when that happens – gives you a whole new possibility of matching your wardrobe.
Anyway, paint your hair clip and let dry. In the meanwhile cut a star or two from your faux leather. I decided to stack two stars and a rhinestone by gluing it with textile glue. Let dry before attaching to your hair clip and … Oh no wait, you're already done.
So are you still getting stuff organized and errands to cover or are you already in holiday mood?!
I'll be wrapping presents and will (finally) get down to writing Christmas cards. I know… my oversea's ones will be late but I might make the national ones. Go me!
What ever you do, enjoy and happy crafting, Tobia
PS: Wondering why this post goes up now? Well I am not that crazy as to get up at 4.30 am to take pictures… HA….