The last weekend of November I have been visiting my grandpa. He lives in a house over a hundred years old. It's doest look very charming at first sight though but it does have history.
And all of it is on a great property with lots if space. Since my grandpa is getting older nature takes over. When we were kids we devided the garden in different areas. One was the fairy tale forest. And there is where this idea comes from.
I was crawling through the trees in the dark looking for pine cones, digging through a bunch of pine needles when this idea struck me.
Let's make a Pine Needle Star!
It is a black pine. I don't know if there are other trees with needles like this. Only important thing is they need to have length and be a double needle one side attached.
So here is how I did it.
Collect a bunch of pine needles. Make six piles of (if possible) same lengthy needles. Each pile with six needles.
Now cut yourself six strings of the same length. Start binding two piles together. First pile three of the needle pairs but only one of the double needles! Second pile the same. The third pile again three needle pairs go to the left out needles from pile two. You get the idea?
Now do that with all needles until you've combined them all. It is a circle but you have to spread it out to really see. Then tie the middle by weaving. You could probably glue some decoration in the middle too but I was going for the nature look.
Now hang it in your window, on the tree or at you door.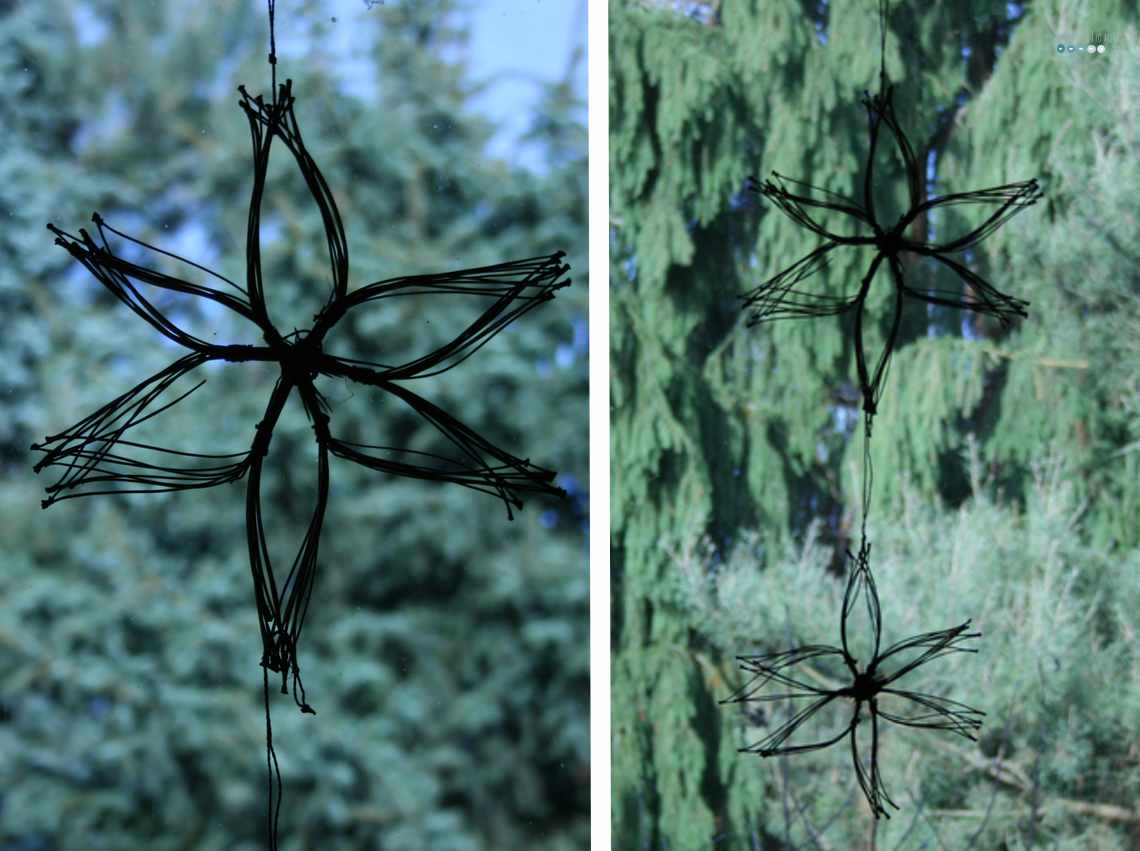 Will you shoot me a picture? I would love to see your version!
Happy crafting, Tobia
PS. And because I really really like this idea and it's Wednesday it's perfectly fitting to add this to Frollein Pfau's linkup.