Hey everyone,
I am so grateful you stop by at my blog and look for all the starlove I have to share here this December. And today I wanted to share some love and spread it into this snowy snowy world.
Unfortunately I haven't seen a tiny snowflake so far. But I know some of you are sitting knee high in snow and so it might be a great DIY for your backyard.
Let's feed the birdies with a Bird Seed Star!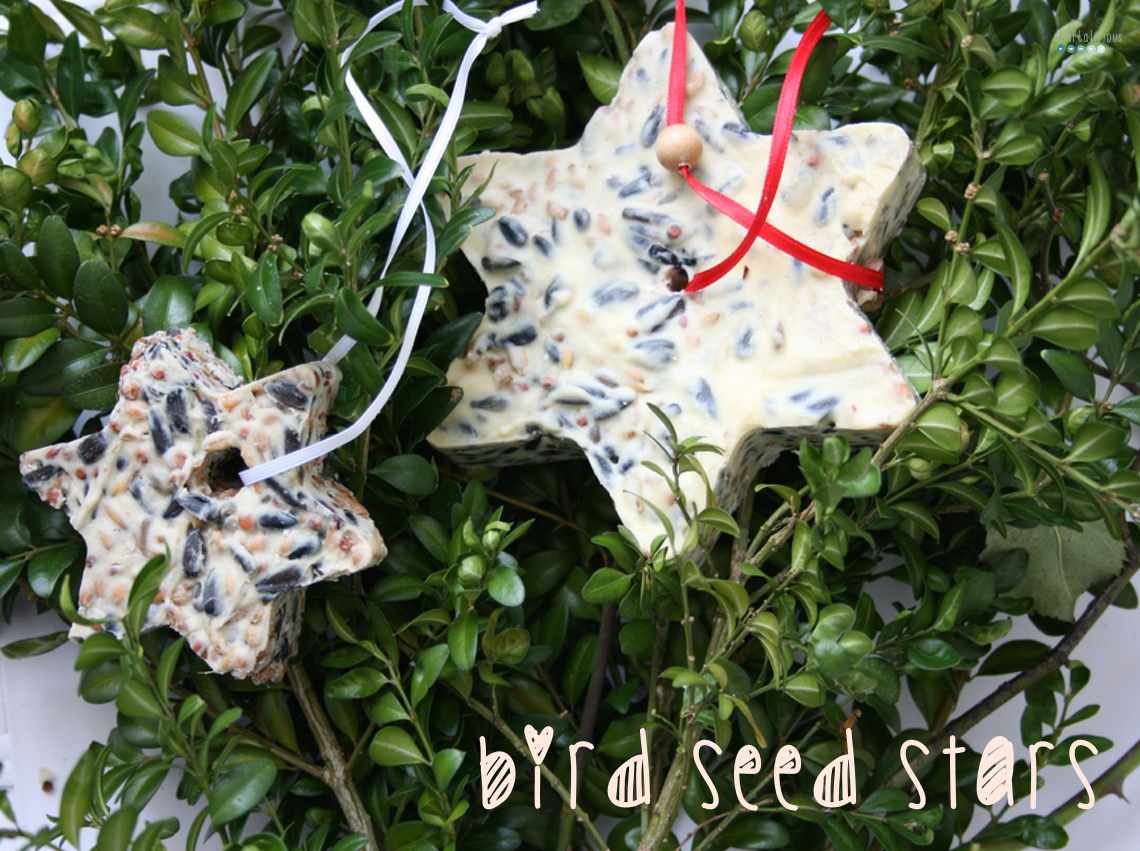 This is no new idea but I learned a few things along the way. Because todays DIY has been a pain ** *** ***. I redid it 3 times.
So first you want to get bird seeds and coconut fat. Get yourself a pack more than you think. (I had to use up some butter and hope birds can eat this without getting a stomach ache…).
Then start heating your fat.
While you do that take the time and wrap your cookie cutters in tin foil. NO don't skip this part. I didn't do it the first time and I regretted it. The fat will go anywhere but stay within the cookie cutter!
When your coconut fat is all melted pour in birdseeds. But be modest. You really don't need much. Have more fat than seeds. If not it will be too dry and crumble when trying to get it out of your cutters.
Let the mixture cool! Go watch a movie it takes forever until fat is starting to get solid again. When that happens pour it in your cookie cutters, add a straw as placeholder for a hole and let sit for a few days. The colder the better the faster…
When you finally managed to get it out of the cutter tie on a ribbon hang in a tree and enjoy.
I guess I am just too impatient for this kinda DIY. I hate waiting and I wanna see results. But now that they are done I am in love. So maybe I will do more in the future. Who knows.
Have you ever done something like that? Do you have other ideas? Let me know and share!
Have a great Tuesday and enjoy the other DIY's at creadienstag.
Happy crafting, Tobia