Hello hello,
while I am typing away this evening I have a fire burning. Not a real one – unfortunately. A digital one on my TV but it crackles and flickers like the real thing. I even believe the room has warmth to it and everything feels much more cozy. Fire is just fascinating in that way, isn't it? I could follow the dance of the flames forever. It is meditative. It is calming. It is peaceful.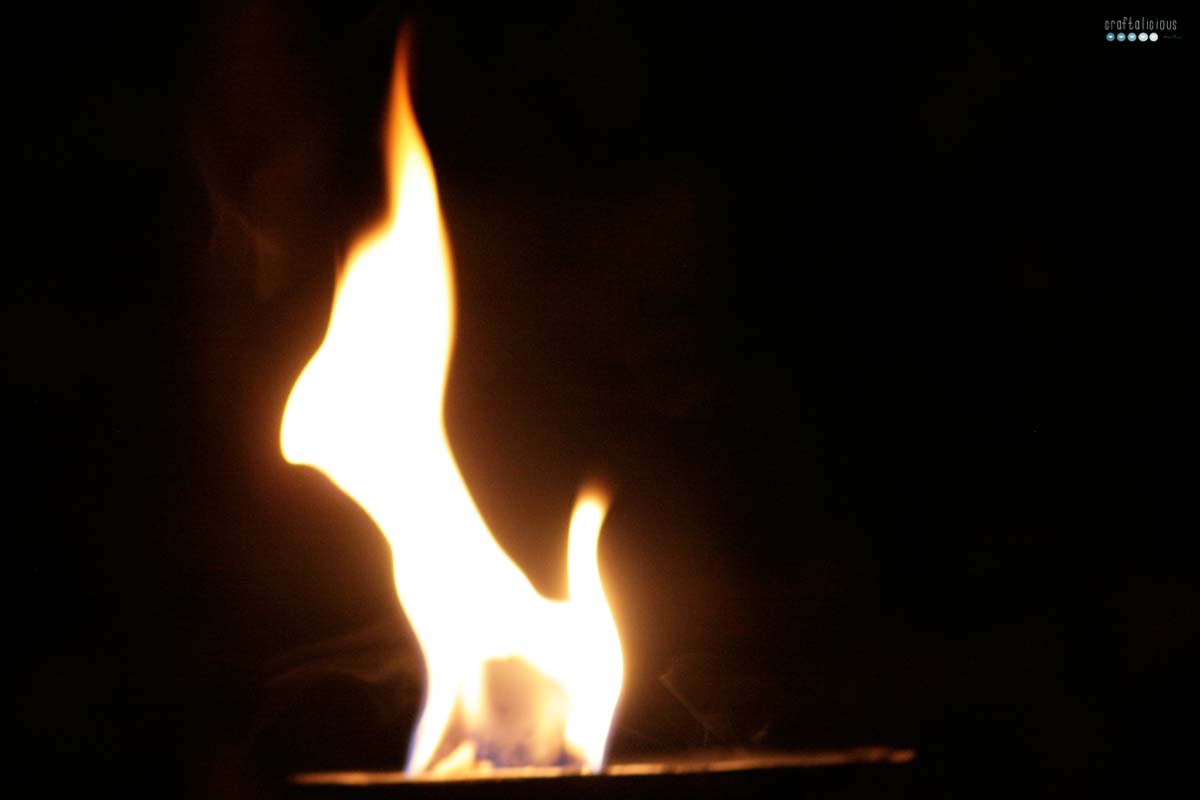 I always liked fall and spring season when my dad had to prune the trees and we had a big bonfire in the garden. It burnt all day and we would put potatoes in the ashes to eat later in the day. Sometimes my mom would make bread we would twist around sticks and bake in the flames. Of course it all got burnt but we didn't know about cancer and such. Unfortunately I also didn't know about s'mores. At a later age we would sit around the fire and talk the night away with friends or sing songs and stick bread was exchanged to beer. But the memories are equally fun. When visiting my parents now and we are bbq-ing sooner rather then later there is a fire burning.
Fire seems to be connected to being cozy and happy. Fire is safe. Fire doesn't scare me.
There is a hotel here in Europe that as a (digital) fire burning when you enter your room. I love it. I remember a city trip to Vienna were we ended up spending lots of time in a the hotel room because it was just so comfy and we were just so exhausted after a stressful year looking at the fire. Now you would assume it was a awful vacation with us being in Vienna and not seeing much but it wasn't. I believe fire was art of the reason.
However essential fire is I do not think I could start a fire myself if I ever needed to. I mean I don't smoke so I never have any matches or lighter with me. If I end up at an deserted island that's it. Anyone else be the first to go raw vegan? Up for a speed-survival-training? There are 3 ways to start a fire:
Friction: basically having to sticks and rubbing them at each other until they burn. This is supposed to be the easiest way to start a fire. (Good luck to us!) Other ways here would be drilling a stick into wood or sawing with a stick on wood. all the same process of friction.
Lightbeaming: if you run around with a magnifying glass or a curved mirror you can focus the light and start a fire. I guess if you wear glasses this could work. This article explains how to use this technique with ice and condoms.
Sparking: make a spark to start a fire. To do so you would need a flint and steel. If you don't have flint you could use quartzite (whatever that is). This option seems to be the worst in my opinion.
How about we just enjoy the fire and not think about it's lifesaving features tonight. I will stare into the flames for a bit more, let my thoughts drift by and then take a little walk in bogland to see who else was blogging tonights.
Happy evening,
Tobia