Oh my … it is the last day of October and I just remembered the color me happy photo challenge. Haven't linked anything yet. Last year I've ordered a million 50 vanilla beans.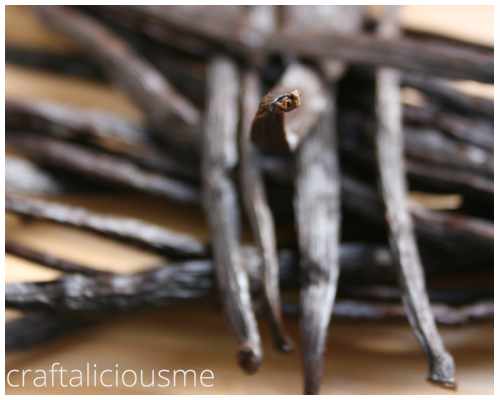 I used them for baking, I've bottled vanilla sirup, keep a supply of vanilla sugar and I'm still having plenty.
Lately I've been drinking more hot chocolate. I'm a little weird special when it comes to hot chocolate! Blame it on my grandma. I've always hated milk. As a child. And today. But only when it looks like milk. So a glass of white stuff just gives me chills and turns my stomach. My grandma – being the cunning woman she was – invented semolina soup and "real hot cocoa". Until today I only drink it when it's made her way. By now I've figured out her secret recipe.
I usually use (for a very big cup) 3 tsp cocoa, 1 tsp brown sugar (you can use more but I don't like it that sweet). Boil milk. Mix some of the warm milk with the cocoa. Make sure there are no lumps. Add remaining milk. Voilà and done. Now comes "my invention": add seeds of vanilla bean! Didn't see that one coming, huh?! My vanilla hot chocolate!
Puh that was close. More chocolate can be found here.
Love, Tobia