It has been a while since I invited you to a virtual coffee date. Exactly two years actually. And since the frenzy of November blogging it has been quiet here. As you have probably figured out I needed a break. Or rather catch up with things that didn't get done in November due to all the blogging and blog reading. But I miss you and let's have a virtual coffee date and I share a few things with you that are currently on my mind.
If you and I had coffee…

… I would tell you that I have no more client work to do for the rest of the year. I told of my clients – very much in advance – that as of December 15th I will not be reachable anymore. Some people actually teased me about it because I mentioned it "so many times" (I mentioned it twice…) but I really learned the hard way to manage expectations and set boundaries. Sure I could check mails quickly, like or comment on social media in-between but then I am all sucked into the rabbit hole. So I was done. I thank my former self for being so genius to take off from Thursday. Which gave me two more days in the week to catch up on admin stuff for my business. I managed to have a little strategy day with myself on Thursday and just the freed up morning had my creative juices flowing. I was inspired because I was not on a deadline but just being curious. I need more of that in the coming year. This is why Freelance. It felt good. I have one task I need to get done before Christmas which takes about two hours. But that is ok. I prioritized getting my Christmas gifts send to my sister over business stuff.
If you and I had coffee…
… I would have to admit that I may have – again – too many plans. So many ideas and projects I want to do before Christmas, in-between the years that I am already stressed about what I am not able to do. One thing being the blog relaunch. As you may remember I had asked a couple questions about it during the NaBloPoMo and nine people shared their opinion. But I don't think I will manage to start that before Christmas. I need sometime away from the computer. I need some time to reflect. I need some time to spend with the husband watching Christmas movies.I need to spend some time with family. And I need to be outdoor more. So the blog thing falls to the wayside. But who knows maybe tomorrow I wake up and feel like doing it. Anyways, this is my heads up that the blog will look a bit messy in the next weeks. I won't stress myself to do it all in one or two days. I will chip away at it when I find time. I let you know when I think I am done and then I would appreciate you pointing out all the little bugs and inconstancies.
If you and I had coffee…
… I would share that I had a wonderful craft session with my niece and nephew through zoom.It has become tradition by now I guess. It all started in 2020 when everything being up in the air. My sister and my BIL both being pastors the lockdown changes made two days before Christmas had them in a frenzy. Being 500 kilometers away I wasn't able to stop by to babysit so I did the next best thing and did a craft session online so the y could get some organizing and phone calls done. And since then I have invited for a craft session every year. This time around we crafted little Christmas trees with wool. Previously we had made paper bag stars and paper snowflakes. I really enjoy those hours and I am hoping they will be something they both remember from childhood.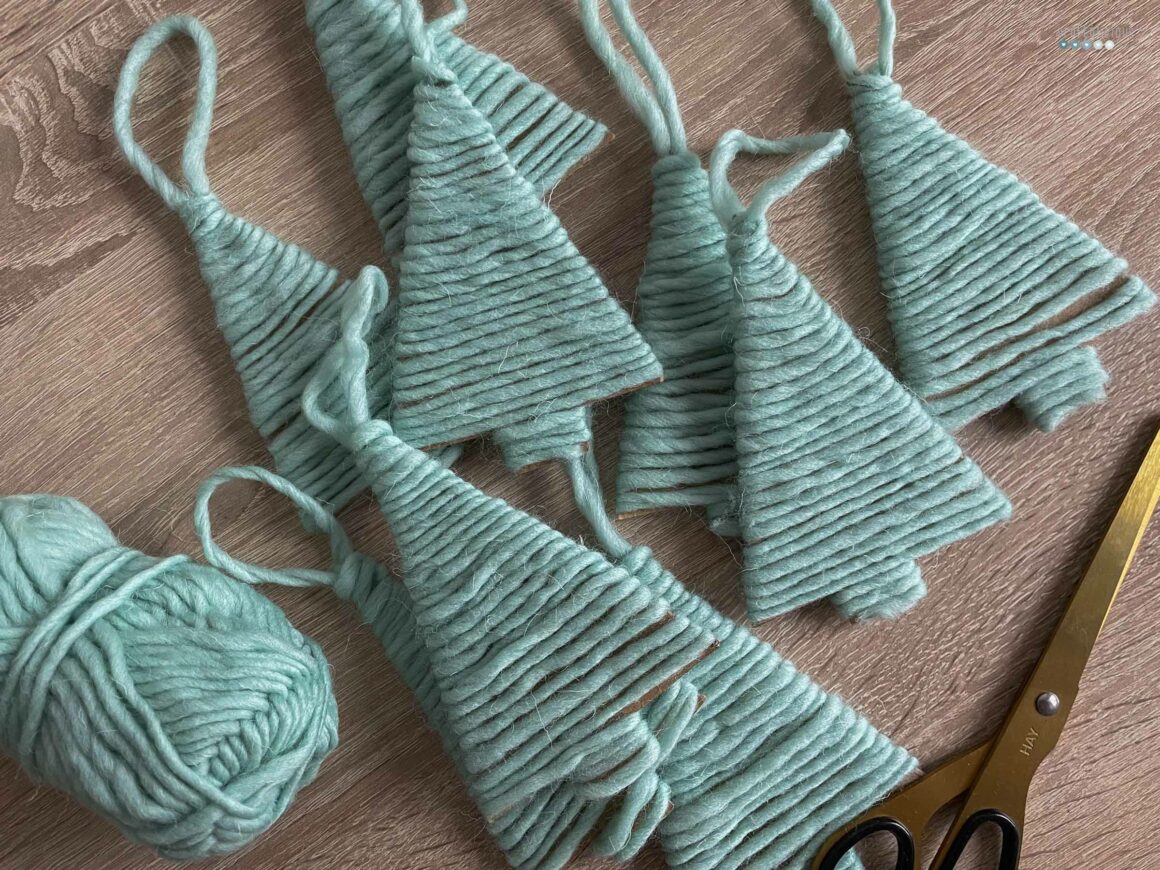 If you and I had coffee…
… I let you know that I have not decorated anything for Christmas this year. It is very very unlikely but I just don't feel like it. I have organized my boxes right on the before December but now they are sitting here waiting to be unpacked again. It just seems too much effort for one reason. Or maybe it is because we live in a new home and I have ne routine yet. I have no idea where to put what. I know it is silly but I am a bit overwhelmed. I know I will finally do something. At least I need to get the Christmas tree and put it up a day earlier this year on December 22nd since we are leaving for the country home to spend Christmas Eve and Christmas Day with my family.
If you and I had coffee…
… I would be drinking out of my new mug I have received in this years Secret Santa Mug Swap that San organized. My Secret Santa Tanja has really picked the perfect mug for me as it says "Winterduft" which means winter scent. I that surely hits home. The rest of the package was also love and the not too. It is such a great thing to get a random something from people around the internet.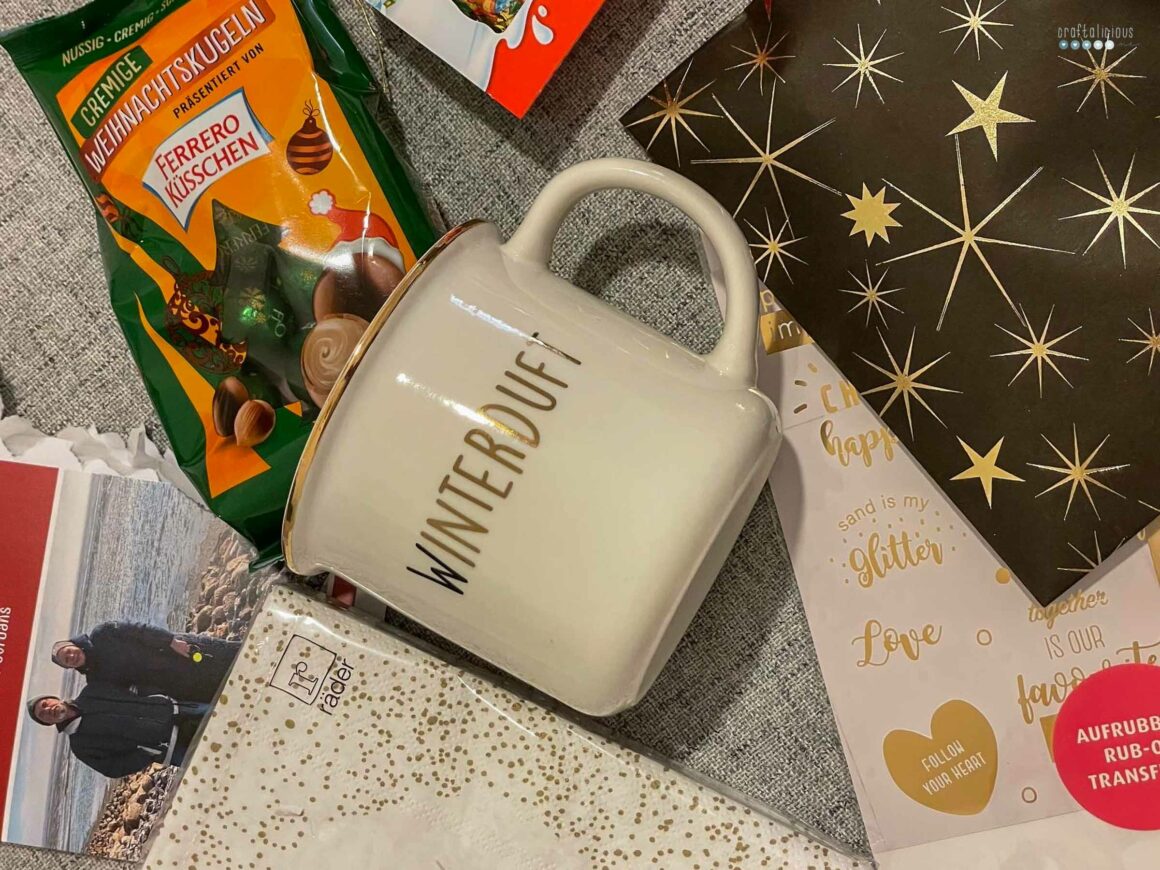 If you and I had coffee…
…  I would admit that I am deep into the Christmas movie binging. I try to watch as many movies as possible and I am doing pretty good. The husband is a good sport and has by now understood that in the month of December we won't watch anything else. But this year I have also embraced the Christmas books and audiobooks. It feels great to fly through them. And just like that my reading goal I. set for the year is actually within grabs. I think I will manage to read the last four. three I am currently reading already. Not that it is all about the numbers and I was fine with meeting my goal but now I am excited.
If you and I had coffee…
…  I would let you know that we had wonderful winter weather here already. More snow than all of last winter combined. Freezing temperatures so much too that the lake/river arm outside my window is frozen over. We have had snow dusted and ice crusted trees. Unfortunately right at the beginning of the Christmas week temperatures will rise 20°C from -9°C to 11°C. Of course it will rain too. I really wished it would stay cold. Will you have a white Christmas where you are?
So lovely for you to join me on this virtual coffee date. What would you tell me if we would meet for coffee?
Happy Monday
Tobia