Fall is most definitely here. I can not only tell by cooler temperatures but also in my increase of consumed hot beverages. Double cup of coffee in the mornings followed by many cups of tea. So it's the perfect time to meet up for coffee and have a chat.
If you and I were sipping coffee I'd…
tell you all about my recent trip to Venice. It was my birthday present for Mr. ♡ birthday and I am so glad this city has been on his travel list. It is gorgeous and I immediately fell in love. Every corner is so photogenic and I had a hard time not making this into a photo trip. I think I need to come back with more time and plans. Are you interested in me sharing a separate post?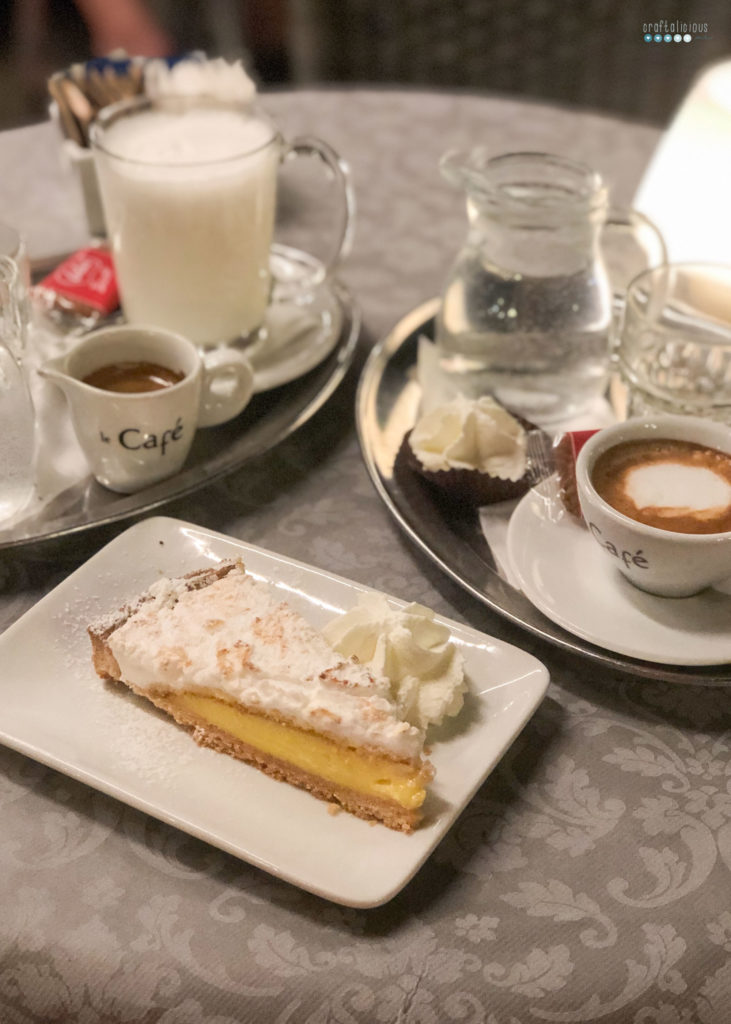 If you and I were sipping coffee I'd…
wonder what you think of this thought my dad recently shared with me.
He believes that within the next 50 years books will be one of the great investments and take over gold and silver. Books are currently not on demand and e-books are the go to. So in a couple of years when resources are even tighter than today books are no longer a production priority and will become more expensive. This did make me think as I am currently in the habit to sell and donate all books and only keep very special ones. But I fear he might be close to the truth. What do you think?
If you and I were sipping coffee I'd…
ask if you are also cultivating the habit of keeping seasonal bucket lists. And then I would share my fall bucket list with you. I like having those three months lists. Often times I have so many plans but kinda loose track. With those lists I keep myself accountable.
If you and I were sipping coffee I'd…
share that I have recently landed a new freelance project which will be lasting until end of February. I am really excited for that opportunity and look forward starting on October 17th. It will be a great learning experience and perfect for the portfolio I am building. I'd also share that it seems like that now that I am busy again with work a lot more projects are finding the way to me which I now have to decline. Why is it always like that?
If you and I were sipping coffee I'd…
admit that it's been almost a year last time I went to a hairdresser. But I finally managed yesterday. I always have a hard time telling them what I want because all the looks and hair colors I'd want seem never to work out because my hair is just weird. I would prefer if they had some suggestions and not be scared. I usually tell them I am flexible and open for trying stuff but most likely they will end up suggesting some blond shade and a layered cut. I wonder if they don't believe in my offer to go crazy or if nothing else look good with my face. What are your hairdresser stories and routines? I'd really love to hear more.
If you and I were sipping coffee I'd…
seek your advice in how to improve my writing skills. I have this urge to get better and enhance the way I write. I've read a couple books about storytelling and writing but for some reason it didn't really do much. Most of the tips I have heard before it's more like how could I implement when writing and how would I know if it gotten any better?
Now that we have chatting and sipped our coffee I'd suggest we get another cup to go and walk around the park a bit. The light is always so magical this time of year when it dances in the foliage of the colorful trees. And while we stroll I would listen to all the things happening lately in your life. When we part ways we still have lots to talk about so we agree to meet next month.
Tobia
This is a monthly get-together hosted by Lecy. Go read others chats.