It is between the years and I'm loving this time. Time to look back and to reflect and relax. Make plans, finishing things up and just enjoying some quite moments.
My last week sure was happy. I am a Christmas gal (which you know by now, HA). And I love my Christmas tree all dressed in white and silver.
We got the white christmas balls for our winter wedding. Besides the little bells I made all our ornaments myself.
And then I still had my blogger advent calendar and there were so many fun things in there I want to show you the once I haven't yet: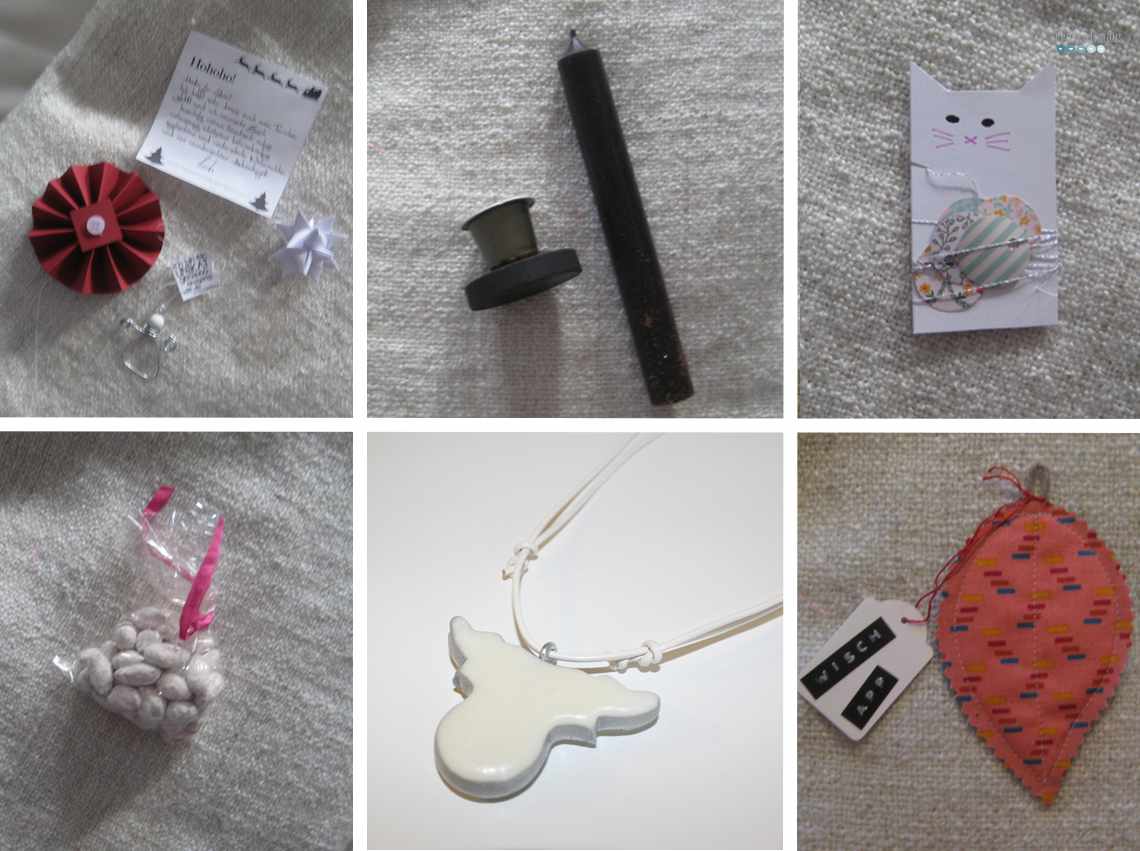 #14: Leah made us some ornaments, #15: Inna recycled a Nespresso capsule into a candle holder, #16 Susanne made a fun little confetti garland, #17 was my responsibility so Barbara snug in some sugared almonds. I gave everyone a reindeer necklace. Check out my Dawanda Shop if you want one too! #18 Judith made a wipe leaf to clean the display – very handy!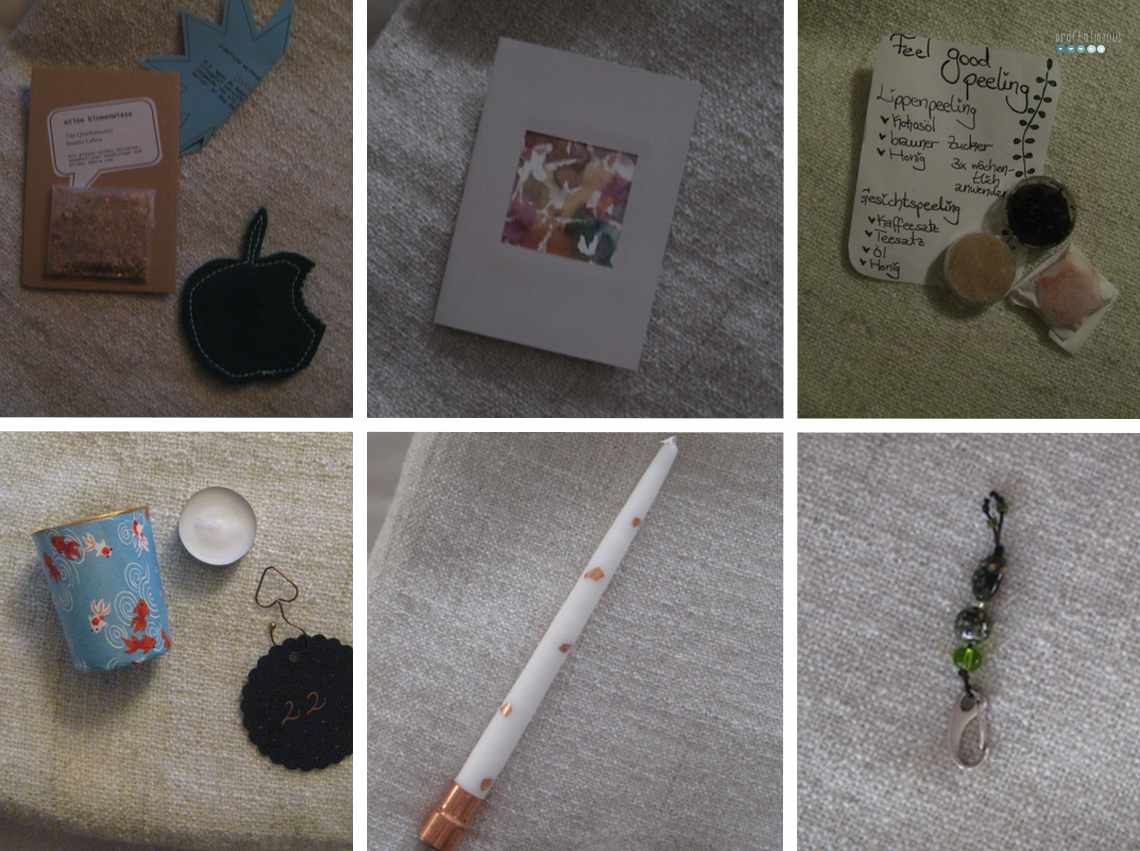 #19 Nic bagged us some summer – flower seeds to throw around and a coaster #20 Monika drew us a delicate aquarelle #21 Daniella took care of beauty and made us scrubs – they are great and work, #22 Merle made us a tea light candle holder I got one with fishes, #23 Kerstin got creative with copper plumbing supplies and turned them to candle holders, #24 and Karen made us a keychain.
I really love my advent calendar and I really really hope I'll be able to part of it next year. It was so much fun and I also got to know some new blogs…
I wish you another week of relaxation and enjoy the season. I will.
And once again I'll add it to Denise's collection of happiness.
Happy holidays, Tobia