I started in a slow Saturday over here.
Sleeping in, drinking a coffee while reading an article in an older flow magazine and just enjoying the stray snowflakes outside.
And my thoughts went back to last week and it was a happy one.
First of all: SNOW. It started with a photo tour through the park on Sunday morning before breakfast. I spent hours trying to capture birds and snowflakes. And then more snow on Wednesday where I walked to my appointments just to be on the dancing snowflakes.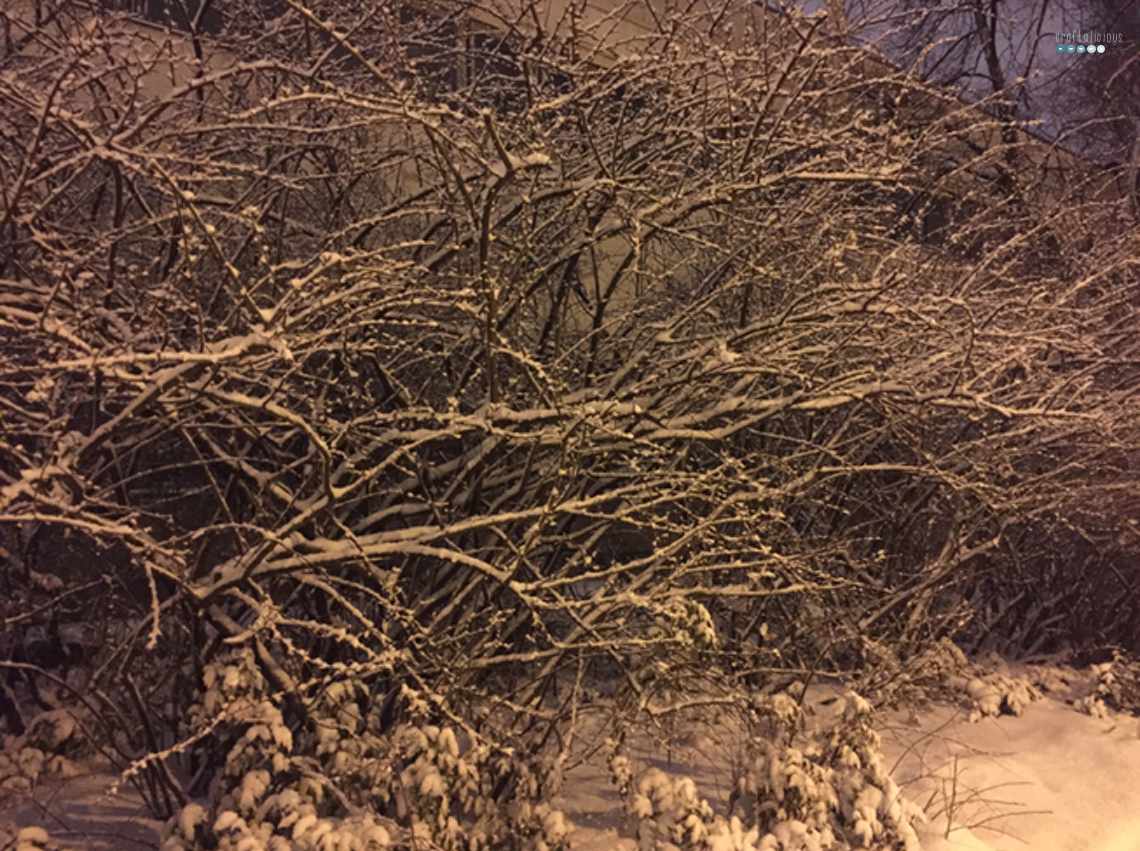 Then second: I took a ton of pictures. I am not sure if I have mentioned it here on the blog but I started a photo class at the community college in November. Every other week we get homework and have to work on a project. This past week and was trying to catch up on 2,5 tasks. We just started with architecture photography and here is one of the many shots I took.
It was a beautiful day out. I ones again realized how happy it makes me to be outside, walk and look directionless through my neighborhood. I also managed to get in a ton of steps which made me pretty happy too.
And then I took time to cook myself some lovely meals this week. I am usually too lazy or have to make something we both eat. This week I came up with an awesome Shrimp Pak Choi Risotto. Stay tunes, the recipe will appear on the blog.
As you can see my week has been blessed. Hope yours has been too.
Now of to Denise to check out more happiness.
Happy Weekend
Tobia