Happy weekend to everyone.
I had a great, happy, productive week and it calls for Denise's happiness project.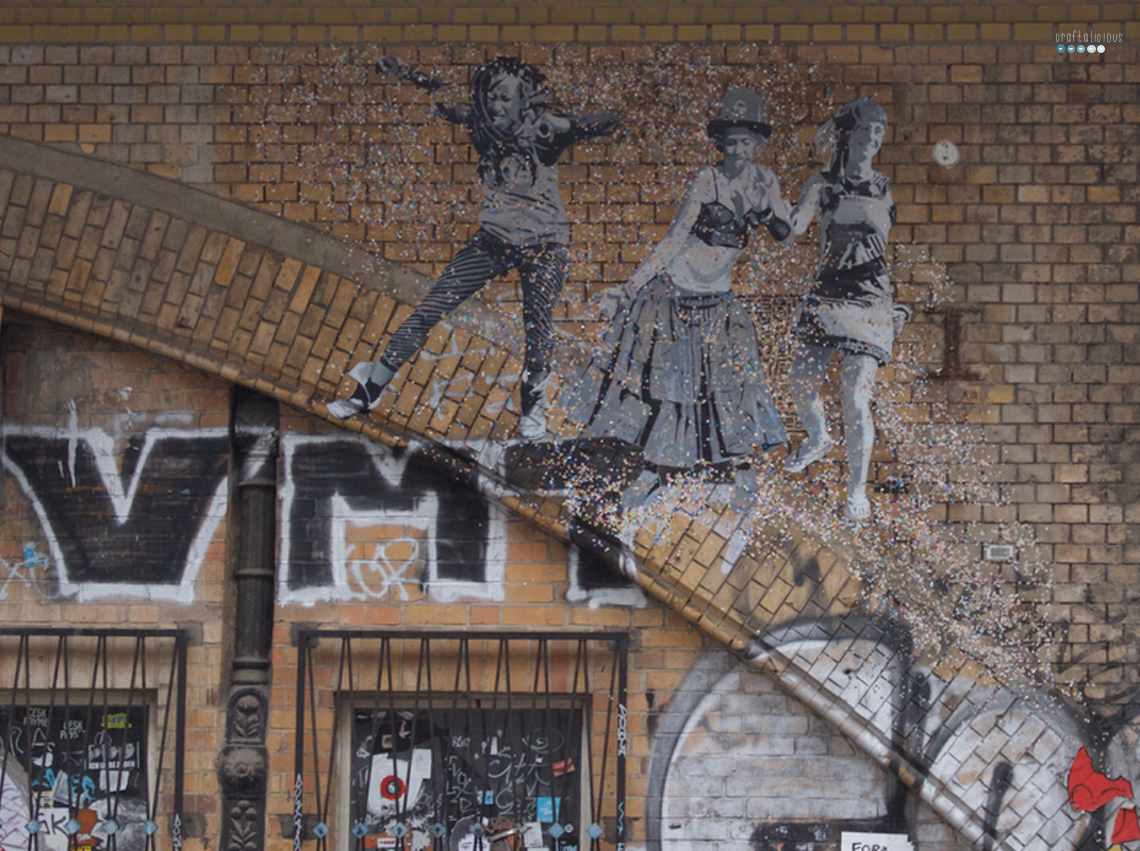 It all started last Saturday with my dad birthday party that is a huge thing every since I can remember. After college (or maybe even during college) he decided to throw a big annual gathering every Saturday after his birthday inviting all his college buddies. And throughout his life more people got invited  and some didn't show up anymore. I grew up with this scenario and I just love it. I meet those people every year. Some I don't even know their names but somehow its just right. You take part in each other's life maybe just for this one night.
I had time to walk around the neighborhood taking pictures. Well, actually I didn't feel like taking pictures but had an assignment for my photo class. And isn't it great that inspiration comes when you least expect it? I was suddenly seeing so many interesting lines and found so many perspectives of this one building I stumbled across. I love this. And the weather was nice too – crisp winter air.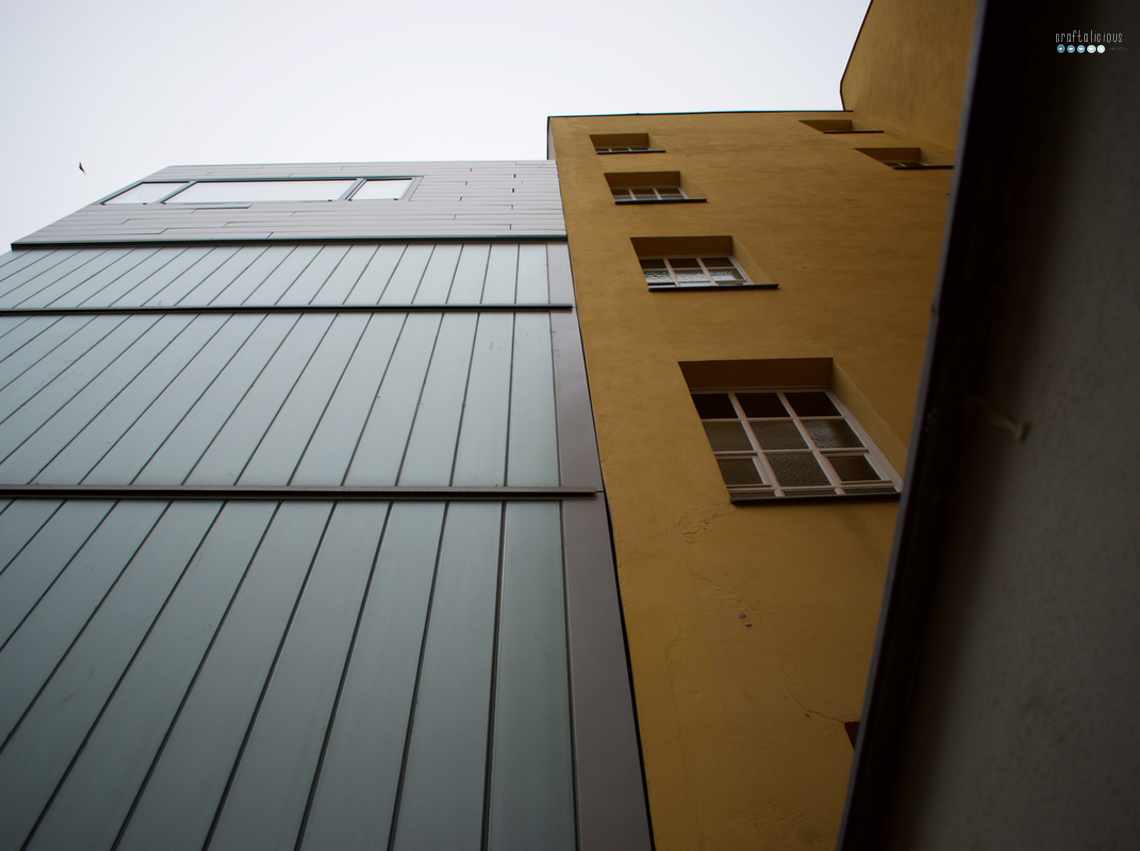 Another thing I started this week – again – was using my yoga app. I woke up with back pain and decided to give it try again. Isn't it amazing how fast one (me!) forgets how helpful, relaxing, good something is? So I did yoga two days in a row and hope to do more of it in the future.
A few other things happened for me this week that left me optimistic and energized (like this Shrimp Pak Choi Risotto with Coconut milk) but they don't fit in here right now.
Overall I am happy. And I look forward to the weekend. Are you doing anything fun?
Happy weekend,
Tobia