In Germany we celebrate "Tag der Deutschen Einheit" (Unity Day) meaning having back one Germany instead of East and West Germany as separate countries. For me that day is special as it had a big influence in my life. And that is way I share a few details with you today. No DIY, no smart thoughts, no funny story just plan simple, random stuff. Enjoy.
1. I hate cold food.
It's so annoying. Probably the reason why my hearty food photos don't look that great… Probably never will 'cause I would pick on them and eat half of it before the picture is taken.
2. I cannot drink milk.
Long story short I was forced to drink milk as a kid in school. The worst is red milk. Applies to red yoghurt too – however that got better. My grandma invented special recipes to get me to eat/drink more milk. I only say semolina soup! I've already posted her recipe for hot chocolate.
3. I have been through 3 currency changes in my life.
Being born in East Germany gave me #1 than changing to D-Mark just when I had it down. And then came the €. I will not count the one year I used US$ as the forth one…
4. I had no mirror in my first apartment – in the bathroom.
Didn't need it so I never bothered to hang one. I only got a mirror tile so Mr. ♥ could shave himself.
5. I'm annoyed by noise.
I mean seriously why is it so hard to just be quiet. In those days I miss Idaho. The quietness there is amazing. There are days when I just walk with earplugs. Try it, it's like a spa day for the brain.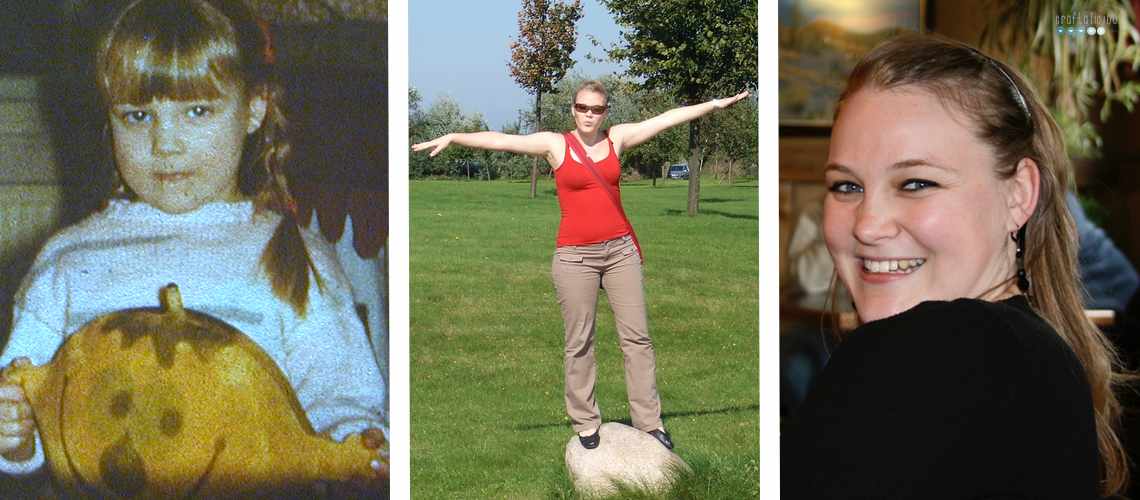 6. After my very first coca cola I threw up.
My dad and I came back from a six day hiking trip in Czechoslovakia (yes, that is what we called it back then) and when we changed trains in Krakow he bought me a tiny little glass bottle of coca cola. Well it didn't stay with me for long – let's leave it as that.
7. I wanted a cow as pet.
The reason was the just mentioned hiking trip. I wouldn't shut up about cows (they were everywhere) so he told me mom would get me one. (She obviously wasn't to happy about it once she heard). I still think cows eyes are one if the most beautiful ones within animals kingdom. The lashes are amazing.
8. I've been to 25 countries on 4 continents.
I love to travel and I am fortunate enough that my parents were eager to see the world after the wall came down. So I have seen many European countries as a child already. Now I try to explore the ones outside of Europe. However there are still many countries I haven't seen. I would love to go see Iceland and Greece and I have never been to the Netherlands (that will change next week during a business trip though). Have you traveled a lot? And where would you love to go?
9. I've changed a glass eye.
This is a story for another day but I did and I am no nurse or doctor or any of that sort. However it kinda got me married.
10. I look mean when I am concentrated.
Unfortunately that's true and I just can't help it much. Unless I am not concentrating.
Well, that's me. Hope you still keep on coming over and read along.
Have a great day,
Tobia