Sometimes happy moments stay with you longer than a week. That is way I want to tell you about a little trip to Munster.
A couple weeks ago I received an invitation for a book release party.
Doesn't sound too exciting?! Oh yeah it was. Because it was a book Jutta and Maike have written. They are the girls behind Kreativfieber. I am always impressed how they manage to post a DIY and a baking recipe every week.
I was lucky enough to meet Jutta in April. That is when she told me about her book project. So I anxiously awaited the book release never guessing I would be invited.
But what is the book about you might wonder?! Well, are you taking pictures ALL THE TIME?! With your cell phone or your camera? Is your computer overloading with pictures?! Are you sick of pictures on cups and shirts?! Or don't find the time to print fancy photo books?! Then this book is for you. Jutta and Maike were facing the same issue and so they came up with numerous ideas about how to use your pictures and actually hang them in your apartment or house.
With all the different projects it's hard to pick one to do first. The book has different chapters so if you are looking for sprucing up your room you don't have to look through the textile section. But you should :-) there are nice little things you can make. Or now that Christmas is just around the corner you will definitely find something in the gifts section.
I think my favorite is on page 42-43. A project where you blow up a picture so it gets all pixel and pop art stylish and then printing it to use as wrapping paper. I would have never come up with that idea – that is probably why I would call that my favorite.
And then there are a couple projects on how to use your photos to make them into jewelry. I like this one. (Oh and I just got an idea for Christmas. HA how great.) I make a lot of jewelry – I know, you hardly see any here but I do. So I have an interest and always looking for inspiration. And you just saw: This book gives you some: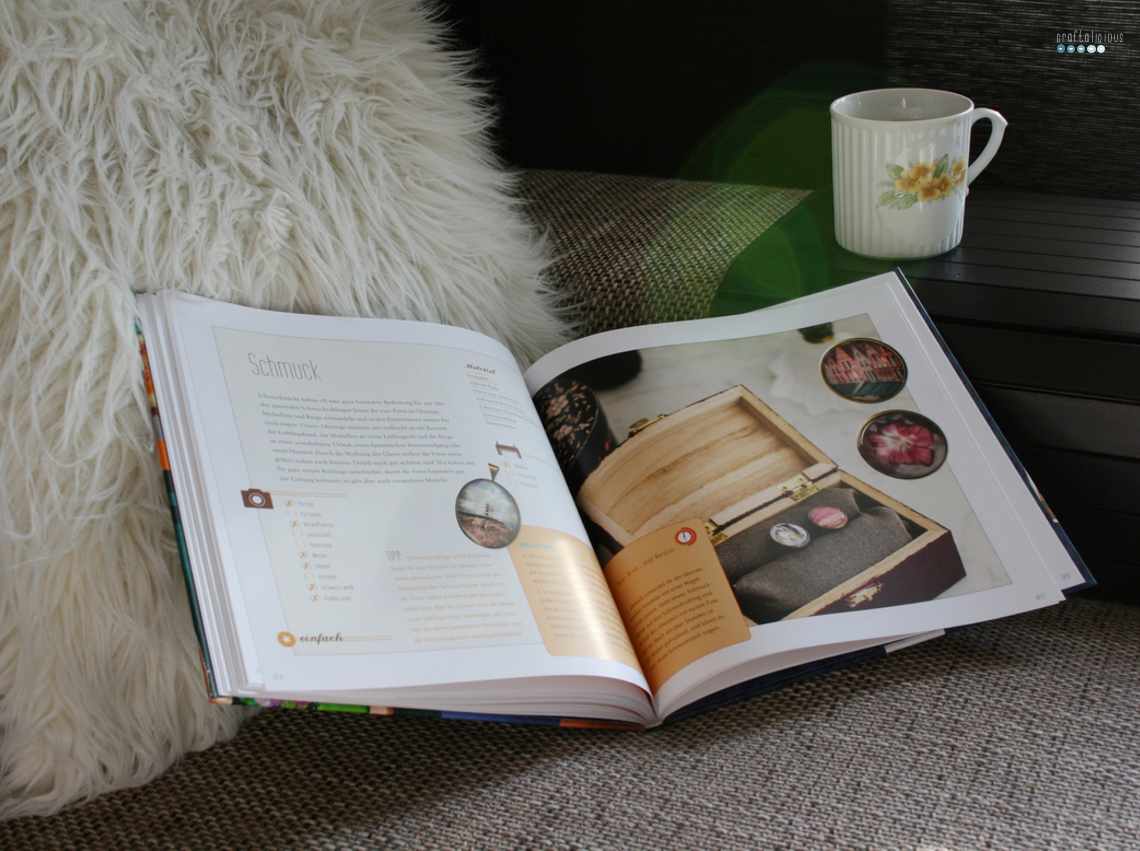 However I am also intrigued with the whole transfer topic. Here you transfer your picture to wood, canvas, ceramics or what ever you come up with. I've never tried anything like it and no I haven't either tried the modpodge projects that are so popular.
Well if I hadn't been too excited when receiving the invitation I would have known I can bring my own pictures to the release party. Because Jutta and Maike had set up a few DIY areas where we could get creative. And one was to transfer you pic to wood. I was really impressed with the results and I will try. My dad just cut me a couple wooden walnut slices.
And if that wasn't enough yet there was another book presented. CUPCAKES by Cupcake Queen Ana Laura. Now good thing some of her work was sampled: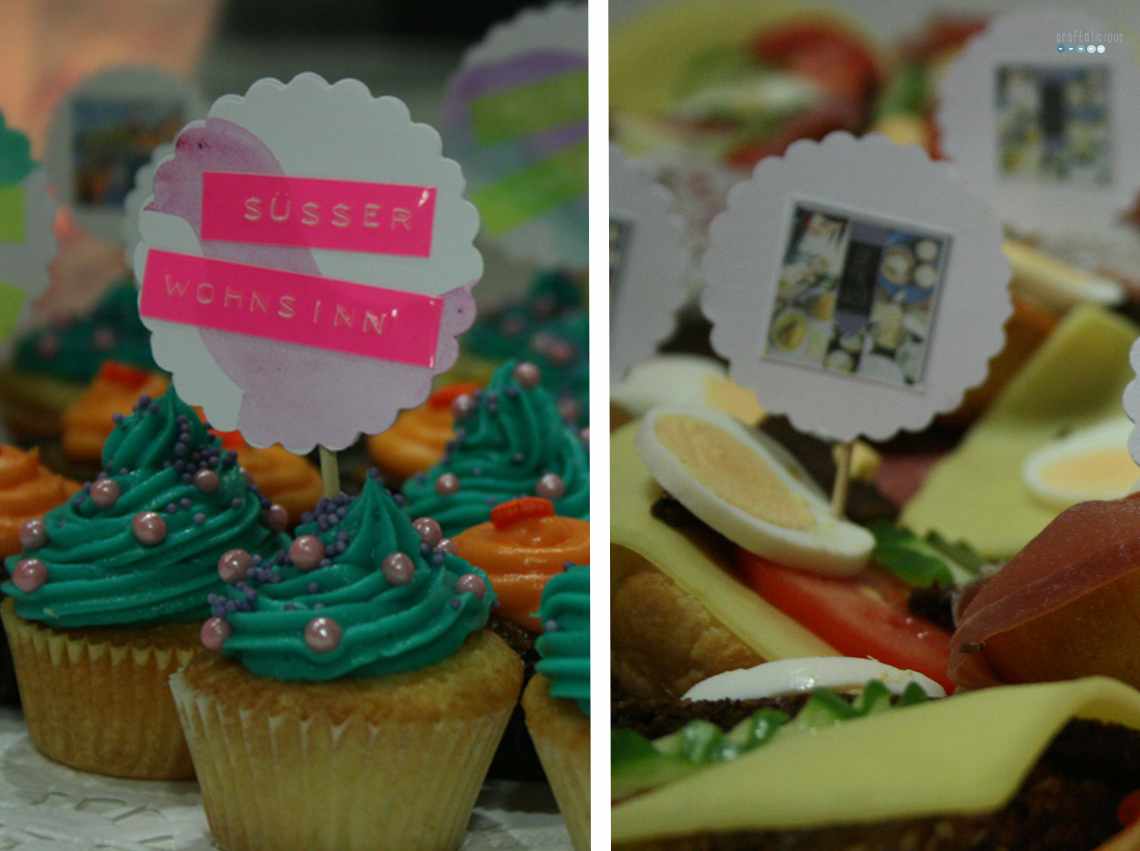 No we didn't walk home hungry ;-) She had a booth were she showed you how to decorate cupcakes and how to get the nice swirls and everything. Unfortunately I was so busy talking I didn't try it. Booo me.
Both books have been published by Landwirtschaftsverlag. Never heard about it? I haven't either but I was more than impressed about their broad collection of interesting books and magazines. You have probably heard about LandLust. And I really liked the issue Einfach Hausgemacht.
You will read about one or two recipes here I am sure of it. But also there are really nice DIY books: different DIY books on concrete, various knitting books, and I really got hooked on the books about carving … Check out the entire collection here.
Have you ever been to a book release party?! It was so fun, inspiring and interesting. On my way home I actually sat down and thought about the book I secretly want to write. Oh yeah I do have an idea…
But for now let's have a great weekend. I'll be busy DIYing some Ikea stuff and if I find time I will look into some advent projects. What are you up to?
Cheers, Tobia