Hello hello,
today I have a quick home cooked salad for you. cooked salad you wonder. Yes! I love food that is warm. I also like salad. So I often mix the best of both: cooked veggies and some cold ingredients. For today I raided my pantry and I came up with a glass of cooked chick peas and can of tuna. This is how the Chickpea Salad with Tuna was born.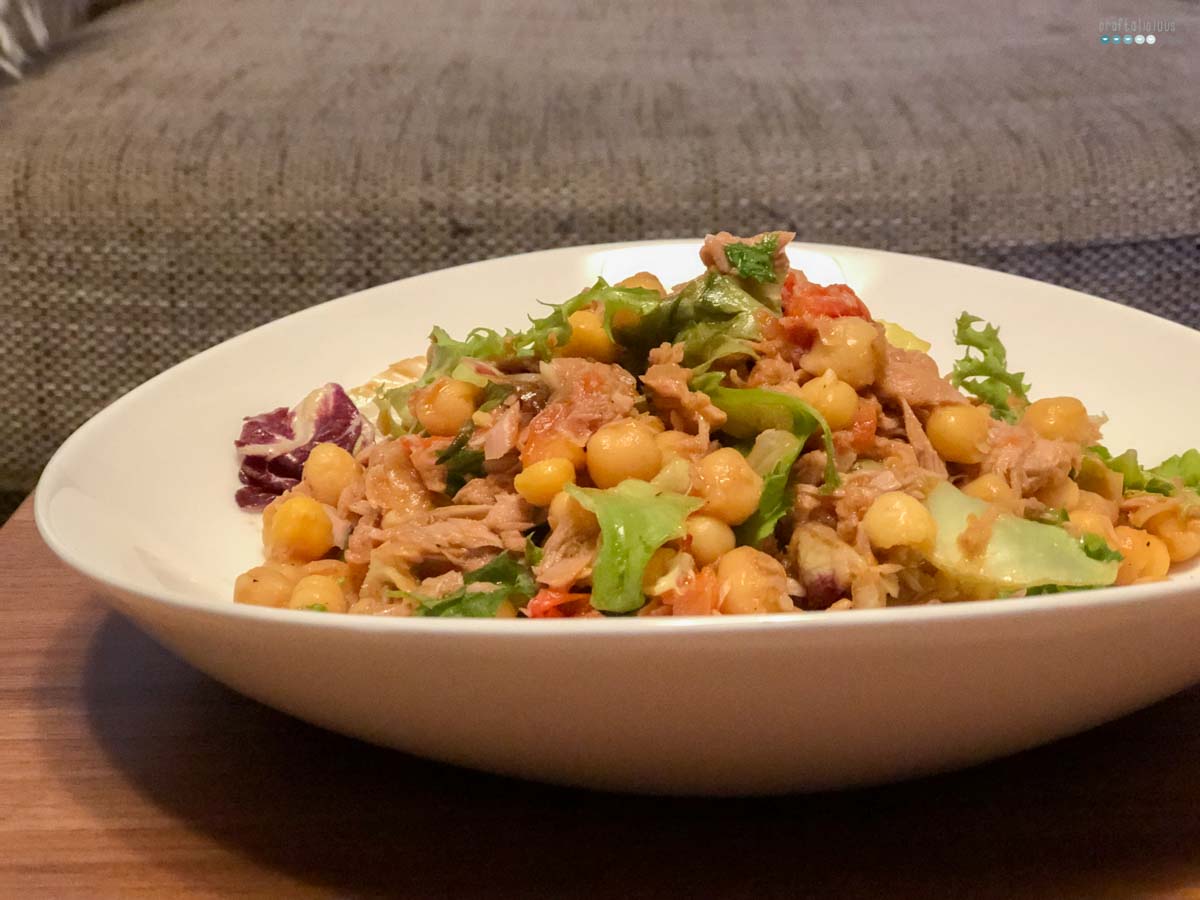 Are you ready. Here is what you need:
🖤 chopped shallot
🖤 chopped clove
🖤 glass of pre-cooked chickpeas
🖤 handfuls of chopped tomatoes
🖤 twig of rosemary
🖤 salt, pepper, lemon juice
🖤 can of tuna
🖤 handful of lettuce/spinach/chard, etc
Let's get cooking:
Preheat olive oil in pan. Add chopped shallot and clove. Saute.
Add chickpeas and let simmer for a bit.
Add tomatoes and rosemary.
Let simmer until everything looks good but is not all broken up.
Remove from heat.
Add tuna and spice to liking.
Add salad greens and serve immediately.
Next time I do this dish I will probably add a bit of avocado too.
Let me know if you give this a try and how you've liked it.
Happy weekend y'all,
Tobia