Als ich die neue Farbe beim Fotoprojekt color me happy erfahren habe, war ich erst einmal unschlüssig. Firebrick Red − irgendwie verbinde ich mit der Farbe einfach keinen Februar.
Ich habe mich aber an einen schönen und entspannten Foto-Ausflug in die Gärten der Welt erinnert. Die Gärten befinden sich im Erholungspark in Berlin-Marzahn. Auch wenn Marzahn ein bisschen ab vom Schuss ist und vielleicht nicht den besten Ruf hat, kann ich euch einen Ausflug nur empfehlen. Aber seht selbst.
The new photo challenge reminded me of my little day trip to the Gardens of the World in Berlin Marzahn. I really recommend to stop by there if you like parks and gardens. There a small traditional gardens donated by a variety of countries.
Es gibt dort jeweils kleine Parkanlagen, welche nach den kulturellen Traditionen des Landes angelegt sind.
Im Chinesischer Garten läd ein kleines Teehaus zur Pause.
Wer mag kann eine Tee-Zeremonie buchen. Leider hatte ich bisher keine Gelegenheit diese auszuprobieren. Es gibt sogar die Möglichkeit sich standesamtlich trauen zu lassen.
In the Chinese Garden you will find a little tea house where you can book a traditional tea ceremony. There is also the little Chinese House where weddings are held.
Der Japanischer Garten ist ein Ort der Ruhe. Irgendwie bleibt das ganze geschäftige Treiben draussen. Das ist alles very ZEEEEN. Aufpassen hier gibt es noch einmal Öffnungszeiten.
The Japanese Garden is a well of quietness. All the busy energy stays outside. It is very ZEEEEN.   Note there are special opening hours.
Der Orientalische Garten ist ein von einer Mauer eingefasster Hof mit verschieden Wasserspiele.
The Oriental Garden is a courtyard garden and is dominated by fountains.
Der Koreanische Garten hat mich am meisten gefesselt. Vielleicht weil es so viele schöne Perspektiven gab.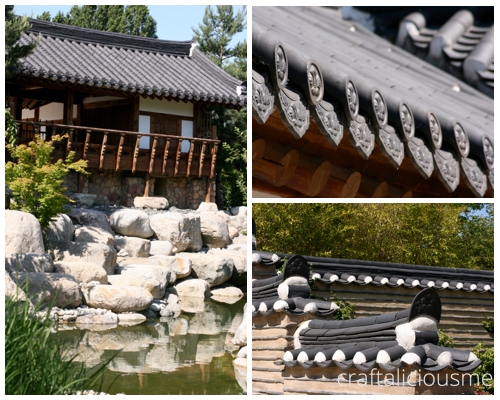 Vielleicht aber auch, weil ich so einen Garten nicht erwartet hatte und überrascht war.
I was most stoked when I reached the Korean Garden. There are just so many different perspectives. And I didn't expect this kinda garden at the end of my day.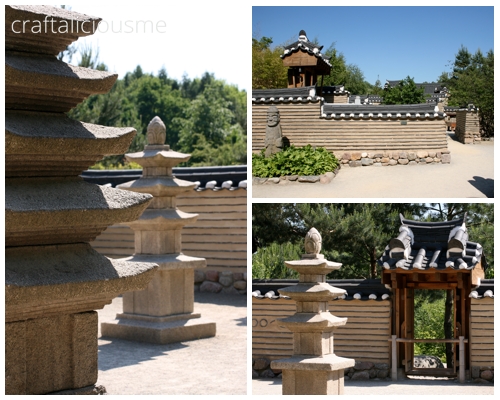 Im Balinesischen Garten habe ich es nicht lang ausgehalten. Das ist ein Tropenzelt mit so hoher Luftfeuchtigkeit − da ist meine Kamera direkt in der Tasche geblieben. Es gibt auch noch einen Irrgarten, Staudengarten und Italienischen Renaissance Garten. Allerdings waren dort für mich die Motive nicht so reizvoll. Neu ist ein Christlicher Garten − den kenn ich noch nicht. Daher keine Bilder.
The Balinese Garden was too much for me – way too hot and so my camera stayed within its bag. There are a few more garden like a labyrinth, Italian Renaissance Garden and a Perennial Garden. There is a new Christian Garden − I haven't seen this one yet.
Habt ihr auch einen Tipp für einen Foto-Tagesausflug? Würde mich freuen davon zu hören. Oder wart ihr schon mal in den Gärten der Welt. Dann zeigt mal her.
Übrigens alle weiteren Beiträge zur Foto-Challenge findet ihr hier.