Remember my New Years resolution? Well I do and I feel a bit ashamed that my #2 goal has been putting more distance between me and fulfillment.
And during this kind of weather I'm just craving ice cream any time of day. So I came up with a healthy solution
Green Tea Nectarine Slush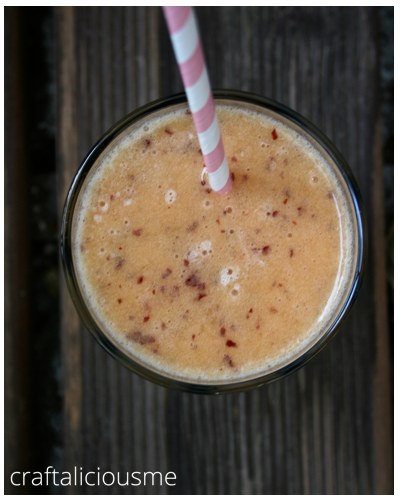 You need:
1 liter of green tea – I prefer a bit stronger taste for this one
2 nectarines
Sparkling water
First you have to freeze you tea aka make green tea ice cubes. Now the hard part: wait
Cut up nectarines and put in blender, add about 8 ice cubes and 150 ml sparkling water. Blend till ice cubes are slushy and enjoy.
I bet this would taste good with watermelon or cherries… What fruit would you use?
Have a great weekend,
Tobia