So who has some Christmas candles left over?! Or who is gathering used, half burned candles in some weird place? Or who never finds the right color anyways?
I sure raised my hand for all and yelled yes.
Ever since my dad introduced me to candle making about 25 years ago (holy crap…) I keep collecting candle remains. The other day I came across my designated candle box, trying to fit in more and realized it's time for candle cooking.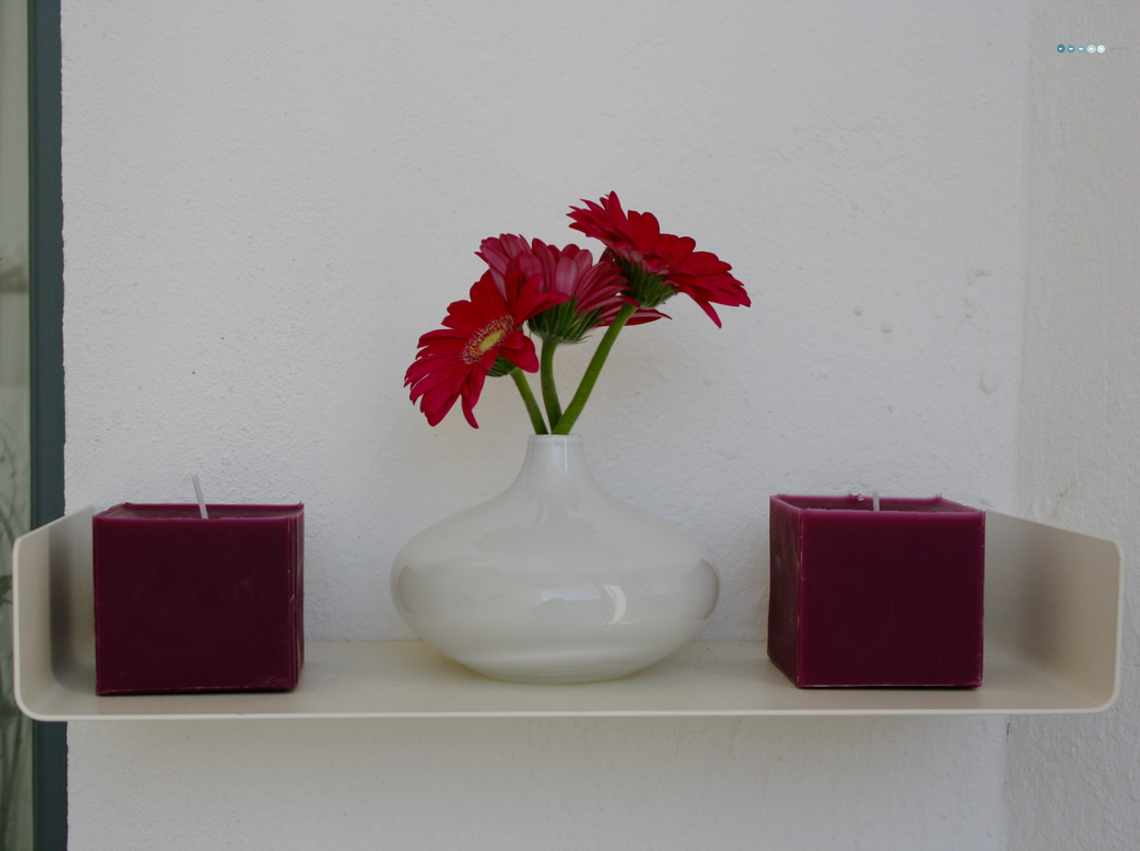 And with BBQs coming up and long nights on the balcony or one or two invites it's good to stock up.
I usually have a very old pot I use. Unfortunately due to decluttering I brought it back to my dads workshop. But I had seen this idea of using a regular can and was intrigued.
How to make candles
Supplies:
Old candles and wax
Candlewick*
Old pot or can
Tetra packs or plant pots
Spit of wood / wooden kebab stick
1. Gather your stuff. Boil some water.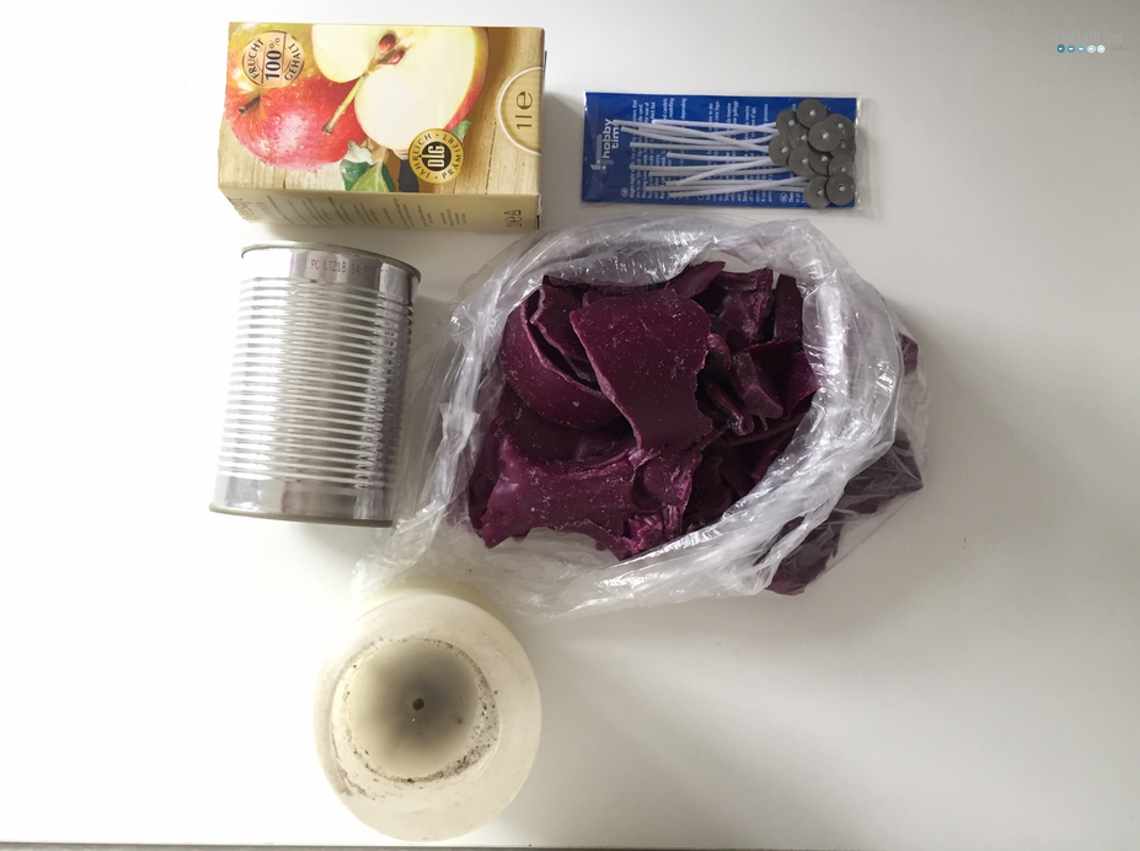 2. Break up your candle and wax pieces so they fit the can. As smaller the pieces the faster they melt.
3. Remember how color works! If you put all colors together most likely you end up with brown candles. Maybe not what you have in mind for summer candles. I started with plain white for the first ones so I could go darker. Other way around will leave you with a faint color.
4. Pour water in your pot and place can inside. Make sure it doesn't tip over and water gets into the pan. (No I have not tried that…)
5. Wait till all wax is melted.
6. While you wait, cut up tetra packs. They should be a bit higher than your candlewick is long. Push your wooden sticks through your tetra pack. They will support the wick from moving/drowning once the wax is filled in.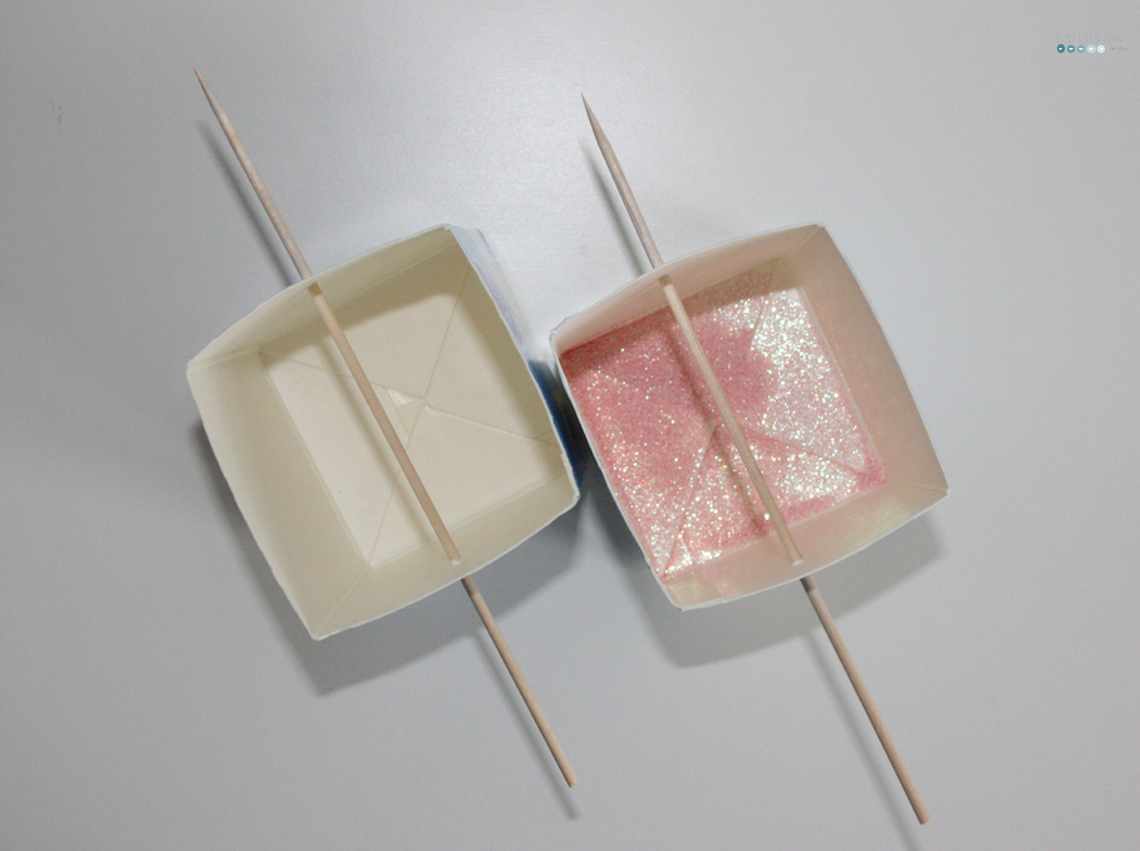 7. Fill melted wax into your mold. Be sure not to drown wick. Some wicks will melt, the good ones won't. You never know when buying.
Bonus: if you want to add some special effects do it now. I added some glitter before pouring wax and sprinkled some on top. You could add all materials that won't rot like coffee beans, dried flowers, glitter, toys and what not. Just make sure they don't start a fire.
Now have some fun!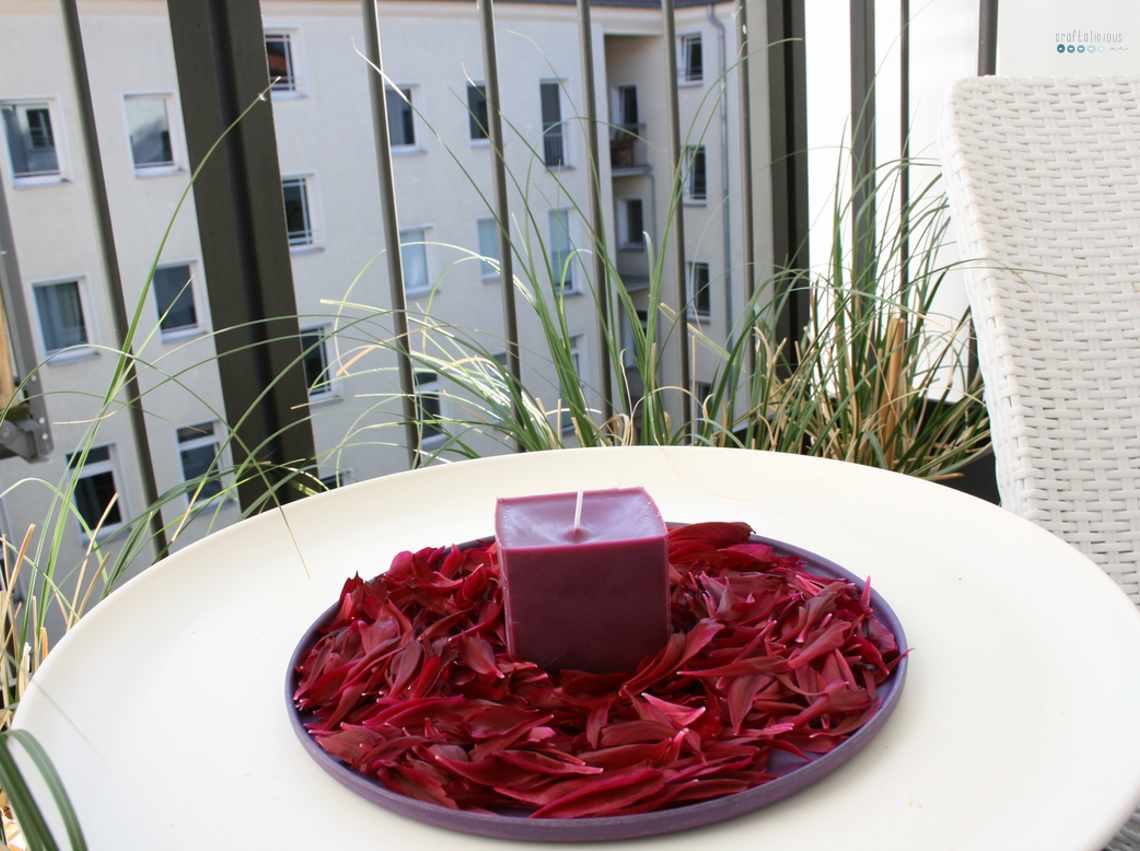 Things I've learned:
Using a can in a water bath takes much longer, but you can throw it out
Using a can gives you the possibility of doing more colors
It still kinda makes a mess
I need to figure out how to avoid this hole at the wick when candles start to dry. Any ideas?
I found using tetra packs as molds are genius. They come off in a second.
Have you ever made candles yourself?! Will you going to?
Happy wax cooking,
Tobia
For more creative ideas visit creadienstag!
*affiliate link (more information here)