Are you a breakfast person? I am on the weekends for sure. I love a long breakfast mainly a traditional German version. That includes "Brötchen" – little bread rolls that you then stack with yummy cold cuts and cheeses and jams. However during the week I often just have a coffee, followed by a tea and then have lunch at around 1pm. But sometimes a little snack in the morning with the first coffee and the first video call is a nice change. And so we started to stack up on granola bars. Unfortunately many of the store bought granola bars have lots and lots of sugar. So I decided to give homemade granola bars a try. And I was not disappointed at all.
I have to admit I started having them more mornings because they are so yummy. They also work as a little treat in the afternoon when all energy levels are down. Tried that for you. Anyway I really am liking them and have a few ideas how to change up the recipe and adding news things to it. Definitely trying with walnuts. These once here I made without so my friend could eat them. I can also see a blueberry coconut version for the spring and summer. Ahh so many possibilities. But lets not linger on. Here is the recipe…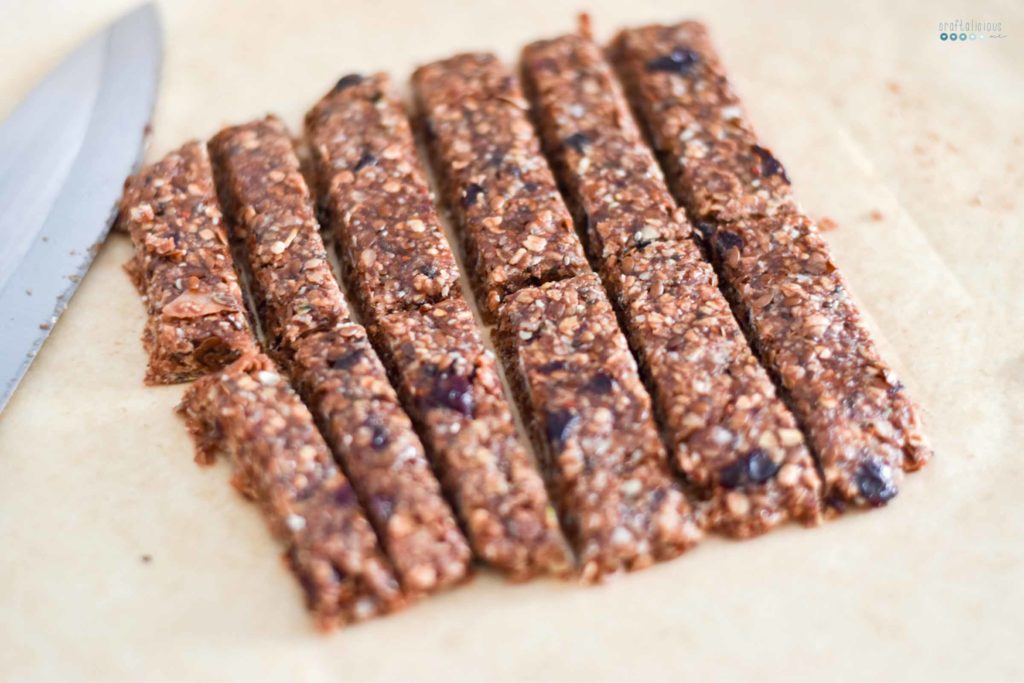 What you need to make homemade granola bars:
1 cup of oats
1/4 cups of seed mixture (mine was linseed, chia and flax)
1/4 cup of cashew butter (or any other nut butter)
1/4 cup of date sirup
1/4 cup of coco chips
1/4 cup chopped cranberries
1 tsp grated avocado seeds
1 tbs vanilla extract
Prepartions for these homemade granola bars are so easy.
Start by mixing all dry ingredients together in a bowl.
Add nut butter and sirup in and stir until it is a gooey mass.
Line a baking pan with baking paper. I just dumped the whole thing on a sheet of baking paper and flattened it so it was all about the same hight. Let it sit and dry.
Cut in small bars.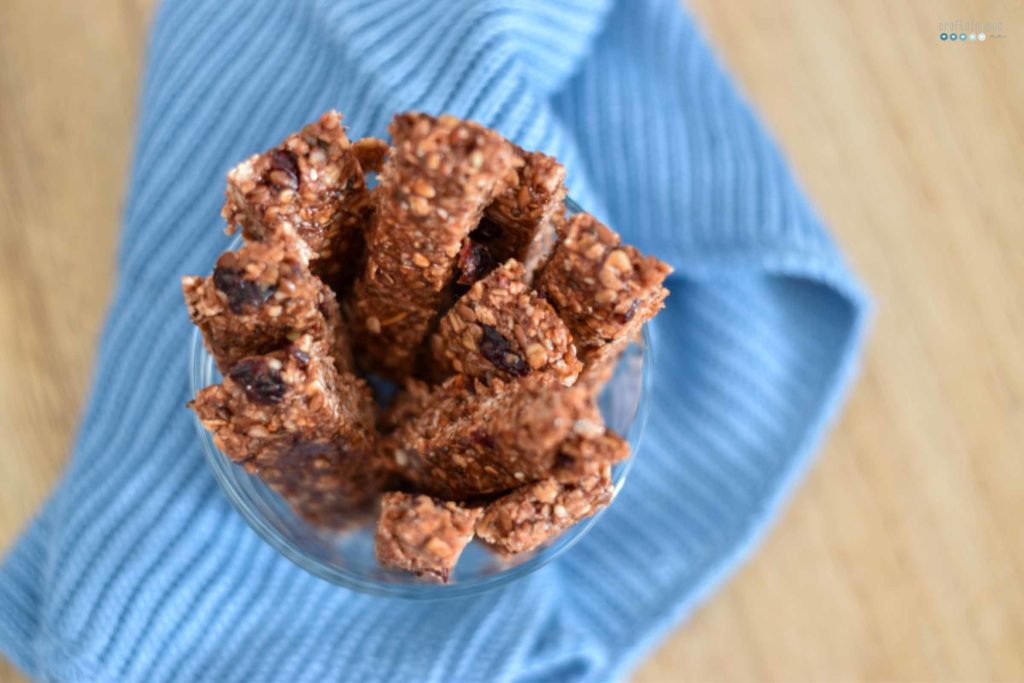 I stored mine in a plastic container in the fridge for a few days until they were all gone. I am sure they can be stored longer than a week or two but they didn't last.
Idea. I believe this recipe would also work really well in making little energy balls. I need to try that next time. I could picture something like my cake pop pralines.
You do need a few ingredients but I had so many in my pantry and I needed to clean out a bit so it was the perfect recipe. Have you ever tried to make granola bars? It is much easier then I thought.
Happy mixing
Tobia