I have just finished reading "The Sudden Appearance of Hope" and I have many thoughts about this book. It's been a while that a book as stirred up so much within. I figured that would be a good way to sort it out by just writing about it.
I don't want to take away much of the storyline and I hope I'll not spoiler anything by saying that the main character "Hope" has a condition of being forgotten after stepping out of peoples eyesight. This brings along a lot of difficulties for her to handle life in general but also stirs up thoughts about existence and behavior.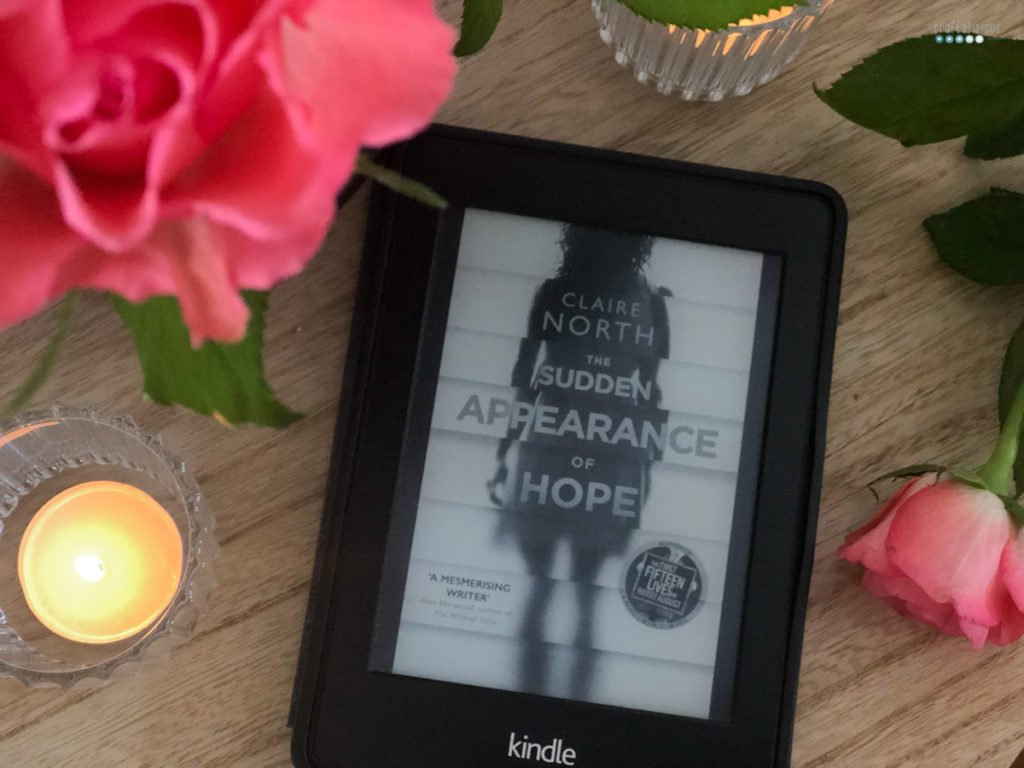 Now right here is the first question that I have had while reading this book. How would I feel when people keep forgetting me. Like for real – forgetting I exist. How complicated would life get. Imagine having dinner in a restaurant never being served. Imagine being at the doctors and no one tending to you.

The other more important questions are though: How would I act if no one remembers me?
How would I act if my actions can not be traced back to me? Of course I would like to think I am a good human. Does that mean I would only act fairly? It must be very tempting to do something and not suffer any consequences. Have an argument and say whatever you really want because the other person will not remember and things go back to the way they were. Or taking the last piece of cake everyone wants to have. Maybe spill someones coffee because that person was mean to me. It is tempting…
Also this would be the perfect cover for any spy. Imagine how many crimes could be solved. How many information gathered without killing. Or any journalist trying to uncover unfairness. One could do a lot of good too. So the question remains: What would my conscience be like? Because it could go the other way too…
I would like to think I will not harm anyone. But how much can a person take if only rejection, confusion and denial is around one? If you are lonely all the time, if there is no human connection. If your own conscience and your own believes are the sole bar for judgement. Will that judgement be fair? Will I favour certain things? Would I slowly resolve into criminal activities just because I could. I really hope I'd act the way I believe I would act. I am glad I will never be tested.

So if you asked me how I liked that book. Honestly I don't know. It took me 5 weeks to read and had barely 500 pages. This is very long for me. I had a hard time with the writing style not because it wasn't good – it fitted the book. But there was no flow to it. And then made it extremely difficult for me to stay focused and have (at times) a positive reading experience. However this book contains so many snippets of knowledge, thoughts, ideas and philosophical sparks that I am pretty sure I only scratched the surface. It is one of those books I believe where you'll find a new angle every time you pick it up. So it's already on my "read again" list. For now I'll give it 3,5*.

If you read the book I am really interested what you have been thinking. Leave a comment here (or on Goodreads) I would love to discuss.
Happy reading

Tobia