I went for a walk and found spring. That reminded me I could write a new bucket list. But let's have a quick look at the winter bucket list and how I did:
✔️Read a Christmas Book – I read "The Cricket on the Hearth" from Charles Dickens Christmas Books. It was ok but nothing tops a "Christmas Carol"
✔️Spread Random Acts of Kindness – I hope I did but then you can always do more.
✖️Ice Skating – no winter in this part of the globe
✔️Christmas Movies – I did however I feel like there is nothing new out…
✔️Cancel all appointments in December – so liberating
✖️Planning next years Christmas – did not and have a feeling it's not gonna happen
✔️Taking a photo walk – I did and found spring
✔️Crafting – I made stuff for the advent calendar swapping but nothing else
✔️Christmas Concert – I went by myself as my own Christmas party
✔️Celebrate Dads 60th – we sure did. Twice.
✔️Find a word 2019 – my word ist Trust. Read more about why.
I am a bit surprised that almost all got checked of the list. Throughout winter I felt like I didn't manage to cross anything off. Perception is a weird thing.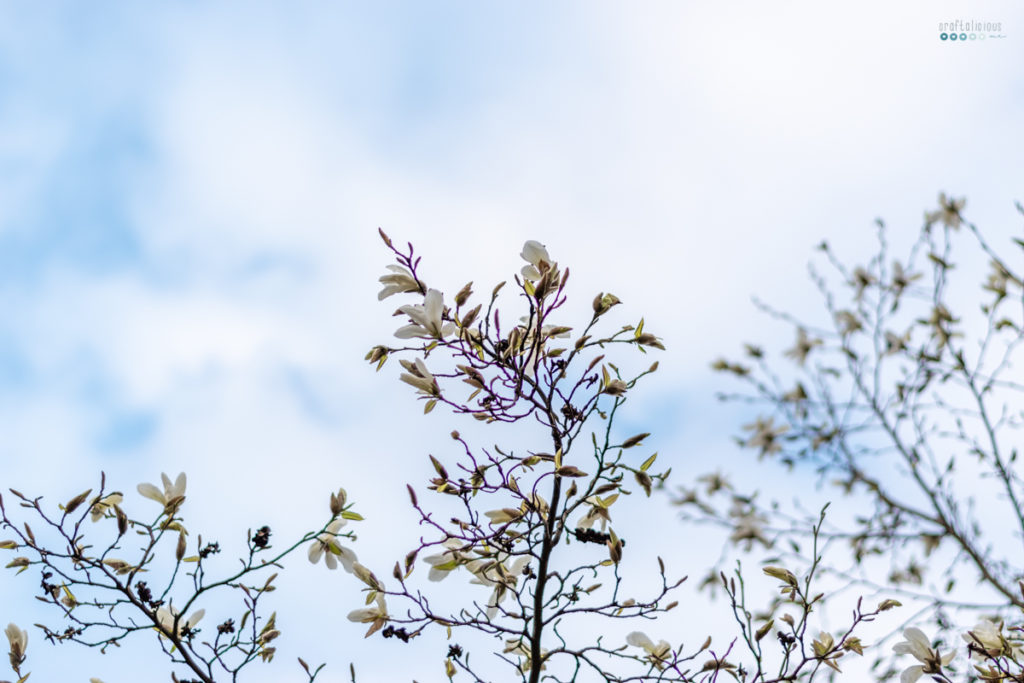 Okay enough let's dive in and start Spring. I mean officially. Because it only does when there is a list, right? Here we go:

1. Enjoy the first ice cream/sundae of the season.
Nothing better than being outside, enjoying the sunshine and diving into some ice cream.

2. Have a family reunion.
We'll meet up again at my family home with my family, cousins and all for a weekend together. We are planning on visiting a chocolate factory. Do you want to tag along?

3. Start the 100DayProject.
It starts tomorrow April 2nd. I'll be trying to improve my photography by drawing daily challenges for myself. You can follow on my Instagram and the #100daysofcraftaliciousimages.

4. Have a Spa Day with a friend.
We had to postpone twice but hopefully we can enjoy that day soon.

5. Doing some more Easter Eggs.
I've already started saving blown out eggs from last meals and I'll be doing a few more of my beloved Sorbian Easter Eggs and this modern Ukrainian folklore ones.

6. Start BBQ season at our friends house.
Nothing more needs to be said unless you've got good recipes. I want to have those.

7. Do a detox week.
It's time. Always feel better afterwards.Maybe before the spa day.

8. Pretty up the balcony.
And opening up the outdoor home office. so looking forward to it.

9. Check of a few more books on my Reading List.
I realised that a few books on this list don't intrigue me as much anymore then beginning of the year. Anyone else feeling that shifty? Still so many good books on my TBR. What's you next one?

10. Plan a vacation.
Recently got a wedding invite to Australia. Unfortunately it's already beginning of May. Not sure if we will manage. But besides that I want and need a vacay.

11. Find a birthday present for Mr. ♡
And a good one as we are having a round one to celebrate. Suggestions are welcome.
Do you have anything fun planned for this spring season? Share away and leave a comment or visit on Instagram.
Happy spring season
Tobia