How do you store your masking tapes? In the beginning I only bought myself two rolls of tape and they were neatly stored where the regulare tape was. Well, by now my collection has gotten slightly larger and they roll all over the place. Not that great…
So time to do something about it, no? Yes, recycling!
And here it is my newest Recycle Quick Tip #3: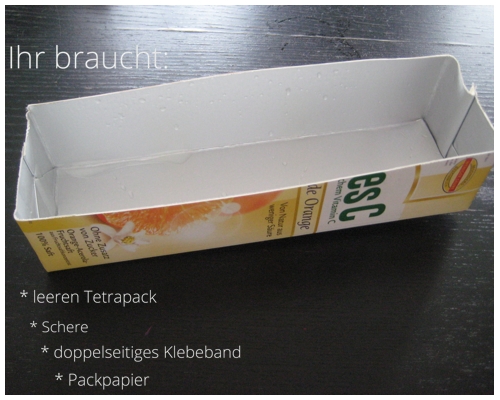 What you need: empty tetra pack, scissors, tape, craft paper.
Cut the tetra pack to your desired heights.
Attach double sided tape on the upper edge. Now attach your craft paper and make sure to do so without creases.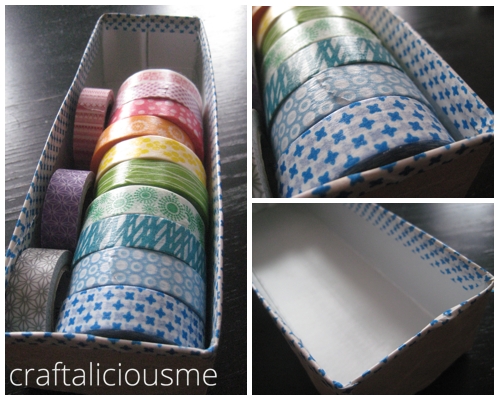 Decorate the upper edge with your favorite masking tape. Store all you tapes and voila your drawer is all cleaned up.
Happy Crafting,
Tobia