Hier schneit es als gäbe es kein Morgen. Perfekt für eine DIY Runde.
Sicher kennt ihr das auch, ihr wollt jemanden Besuchen, zur Party, Geburtstag oder dergleichen und wollt etwas Leckeres mitbringen. Mal wieder stellt sich die Frage wo rein damit. Und dann muss das Behältnis wieder mit nach Hause geschleppt werden. Mir geht es jedenfalls so. Hier mal eine Alternative zu Pappteller und Co. Und dabei noch nachhaltig und recycelt!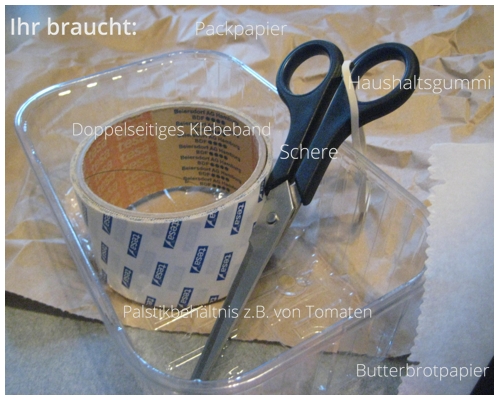 Und so einfach ist das: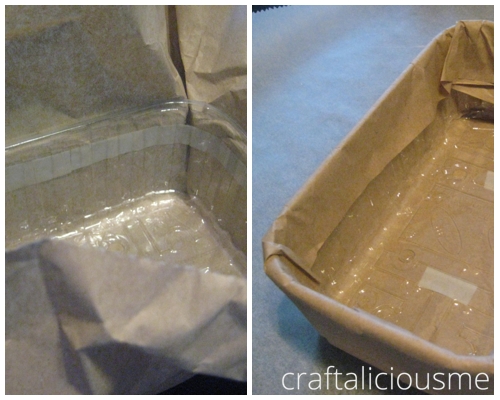 Nehmt den Plastikbehälter (so einen wo Weintrauben, Tomaten, Möhren, etc. drin verkauft werden) und beklebt ihn an der oberen Kante mit doppelseitigem Klebeband. Anschließend das Packpapier/Verpackungsmaterial faltenfrei anbringen.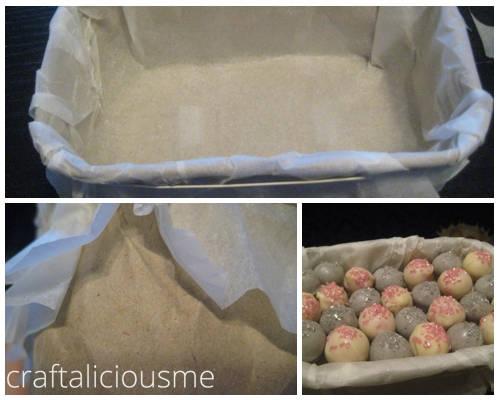 Nun noch schnell die Innenseite mit Butterbrotpapier auskleiden. Sieht einfach viel hübscher aus und ich hab mich in die Farbkombi Packpapier & milchiges Pergament verliebt. Alles mit einem Haushaltsgummi fixieren. Ihr geht's natürlich auch farbig wenn ihr mögt.
Und dann Leckereien einfüllen. Ich hab das mal mit meinen Cake Pop Pralinen gemacht.
Na dann gutes Gelingen und einen schönen Mittwoch noch. Ich düse jetzt in die VHS zu einem Fotografiekurs und bin schon ganz gespannt.
0
Click and leave a ❤︎ if there is no time to comment.