I finally did it. It took me only a total of eight years. To find my new favorite spot? No, that is only the final result. It took me eight years to finish my "craft lab" aka my now home office. The first time I talked about this space here was back in 2013. I was writing my blog in German back then. My thinking process about the color scheme is one of the most visited posts.
In one of my previous NaBloPoMo postings I talked about the fear of a blank space and why I think I can not tackle this project. The project of having a blank room and can do basically anything. I had put this task on my to-do list. On my yearly intentions list and even on my 1000 in 101 bucket list. This year I gave it another go. Probably because of Covid and I was staring at the chaos every.single.day. during my video calls. So I finally fixed the ugly corner.
Initially my room was supposed to be part guest room and part craft lab/home office. And looked for month years to find a sleeping couch that was small enough to fit in the tight space but big enough that people could comfortable sleep on it. I could decide. I looked at those sleeping chairs. But they were all ugly. And then one day Mr. ♡ ask why I not just get a reading chair. In all the 16 years we have lived in this apartment we had exactly one person sleep here. My godchild. She is so petit she fits on our regular couch and has never complained sleeping there.
So now that I got "permission" th whole process started anew. But now I new I can create a reading nook. After figuring our what kind of book shelves I want it was easier to decide on my reading chair. I had all that more or less researched by February 2021. But we were in lockdown and I didn't feel like ordering a chair that I had never sat in. So I waited. Until summer when you. didn't need any more tests to show to enter a store. That first weekend I was on a mission. I researched I what furniture stores my favorite chairs where in and I chased the husband across town. Lucky me he loves interior shopping.
It was a good thing I didn't order. Because my favorite one that I almost bought because I couldn't wait was the ugliest one and most uncomfortable one of them all.
I ended up choosing the one on the right. Luckily it is an even lighter grey than pictured. When I ordern in summer I knew It will be delivered close to December. Luckily it. came two weeks earlier.
Once I knew the delivery date I tried to get rid of some more junk that piled up. Things to sell. Things to craft. Things I don't know about. While I managed to get a few items out the door I have to admit that I pushed the remaining stuff to the other side of the room. What I did nt think about is when I sit in the chair I actually see the chaos now.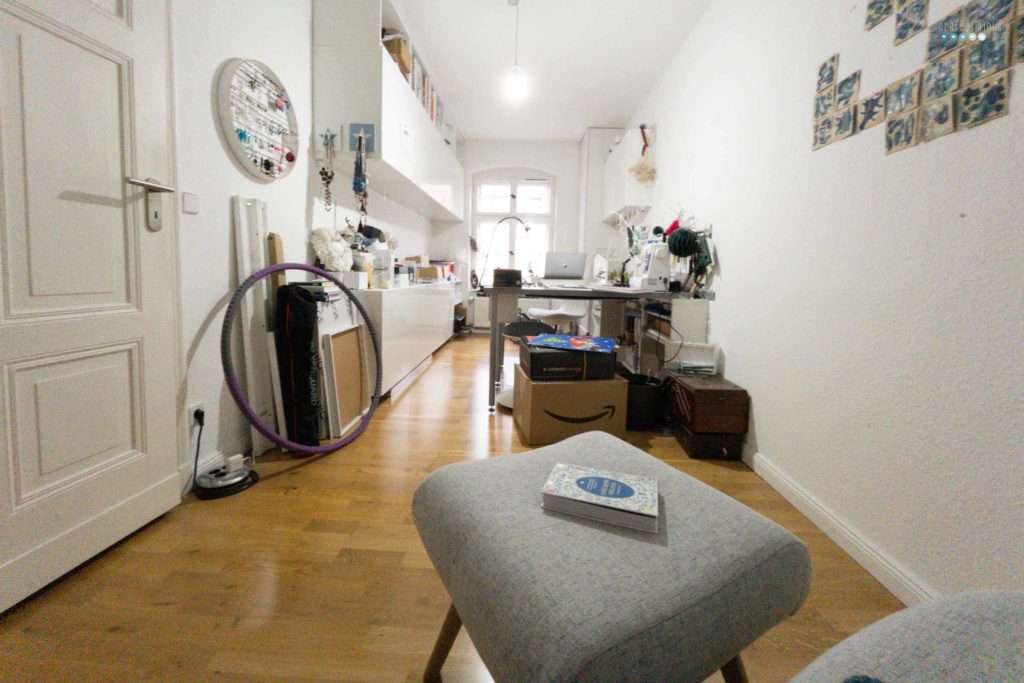 So to be really honest here. It will take me more than eight years. This is not the final result. It is more or less done when it come to furniture though. Maybe a lamp and a side table but then I am happy. Everything else is cleaning, sorting and decoration. And just when I am close we are thinking about moving.
But I can say that the majority of the blogposts in November have been created in this chair. I have read some pages here. I have brainstormed for work in this chair (yeah because now my tax lady says we can put it in for office furniture). It is comfy. Bonus: Mr. ♡ has come visiting me more in my room too.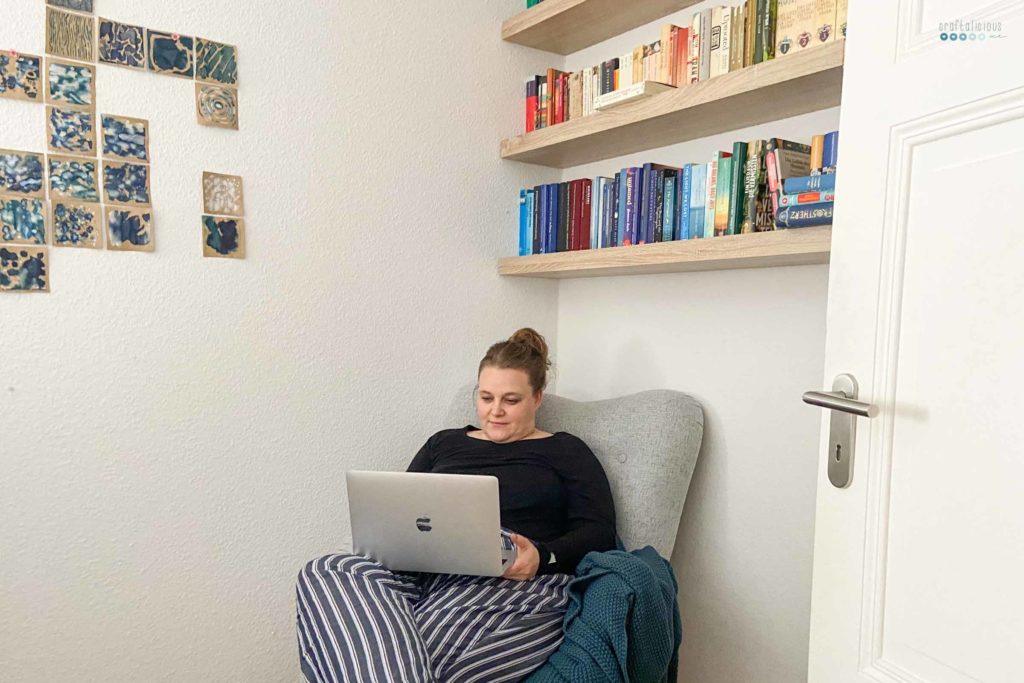 For today though I need to get out of my chair. The gift for my Secret Santa Mug Swap partner needs to be wrapped. I need to write a card and I have to wrap everything up for my annual volunteering work at "Operation Christmas Child" which I attend again with my sister and which will happen tomorrow. You will read about this weekend and I also share would I put in the boxes this year. I packed three.
Until then I leave you with a question: Did you ever experience a similar dilemma. Wanting to do something but being your own roadblock and not able to figure out how to make something happen? Like me with this room? I'd love to hear your story and how you overcame.
Happy Friday
Tobia