I love breakfast on weekends. Usually we have traditional German breakfast with rolls and ham, salami, different cheeses, jams, Nutella and honey. But I have to admit that most of the time I crave something else. I love warm breakfast and ever since I discovered breakfast bakes I do them when I am home alone.
Last Sunday however I took the time and made me a batch of red currant breakfast bake. It's so yummy when the crushed red currants melt in your mouth and their sour taste meets the crunchy oats and ground spelt. Its downright delicious. Seriously!
And since I am a nice person I will share my recipe with you.
What you need:
♥ 150 g red currant
♥ 100 ml milk (warm)
♥ 3 tbs ground spelt
♥ 5 tbs oats (I used spelt oats)
♥ 2 tbs oil
♥ 2 tbs agave sirup
♥ 2 tbsp coconut
♥ 1/2 hand pecans, chopped
♥ 1 tsp flaxseed
♥ 2 tsp cinnamon
♥ 1 pinch of salt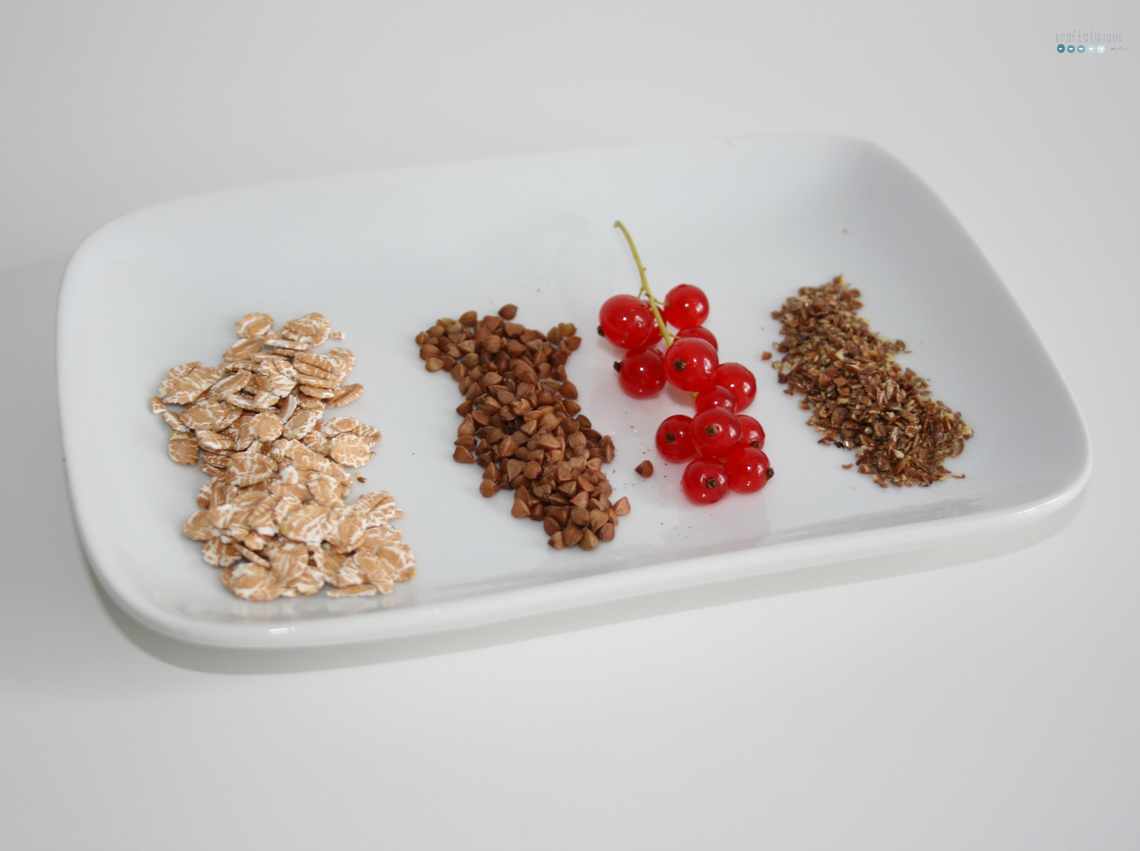 1. Soak ground spelt for 10 minutes in the warm milk.
2. Add oats and let sit for another 5 minutes.
3. Clean red currants and pour into a baking or casserole pan.
4. Mix remaining ingredients with the milk-oat mixture and pour on top of your berries.
5. Bake at 180°C for about 20-30 minutes. Let cool a tiny bit before you enjoy your breakfast.
Do you have a great breakfast recipe? Please share!
Happy crunching,
Tobia