The weather is getting colder – at least for most of us and flue season starts. Time for a some Vitamin C and a healthy snack. It is still time to find some rose hips in the wild. If you do make some of these rose hip vitamin balls – they are not only tasty and a healthy snack when the after noon fatigue sets in but rose hips are a real super food and are rich on Vitamin C.
There are no poisonous rose hips. So basically you can eat all fruits of roses as long as they have not been fertilized. However the little seeds should not be eaten. They have some fine hairs and they could irritate your gums and esophagus.
I won't lie getting those rose hips ready to make the vitamin balls is a bit of work. But the fragrance you get while working is something else. And they really do taste wonderful. A taste I haven't had previously.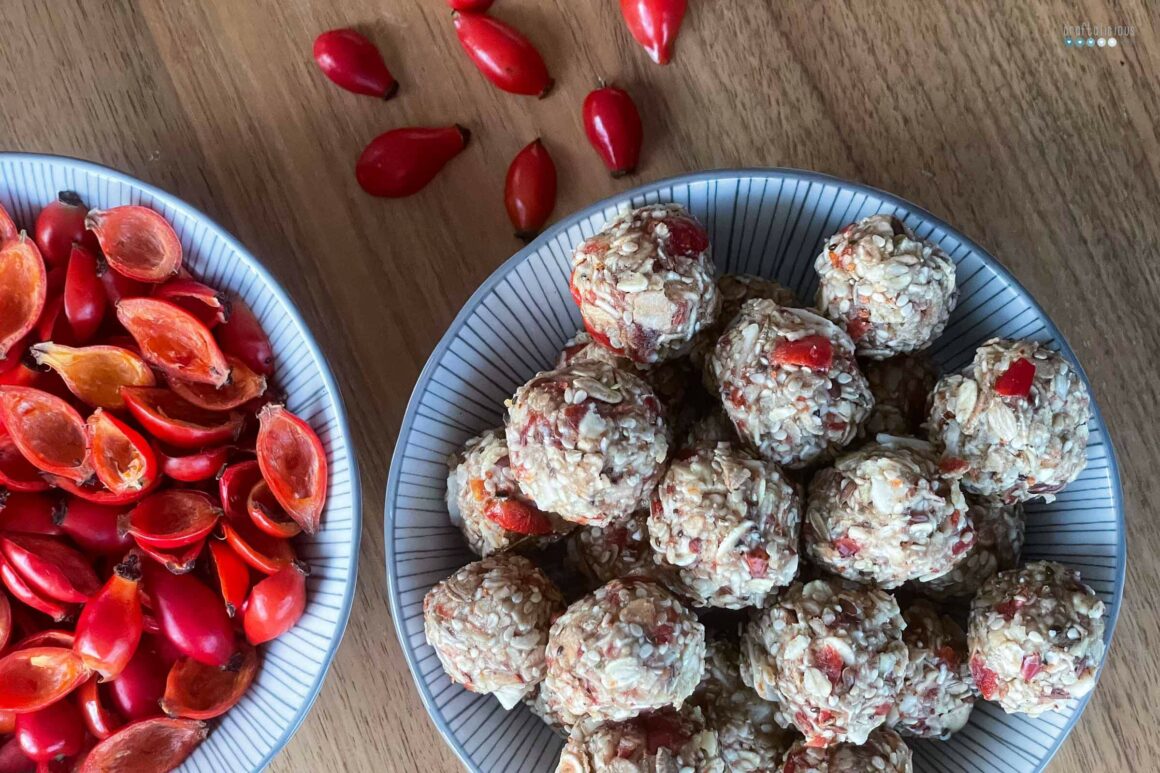 Here is what you need:
1 1/4 cup of oats
1/4 cups of seed mixture (mine was linseed, hazelnuts)
1/4 cup of almond butter (or any other nut butter)
1/4 cup of honey
1/4 cup chopped rose hips –alternatively you can use cranberries
Preparations are rather simple. Mix it all well together. The dough should be dry but sticky. Form balls and put them on a backing sheet or plate. Refrigerate for a bit so the nut better solidifies. Store them in an airtight container and snack away. on you Rose Hip Vitamin Balls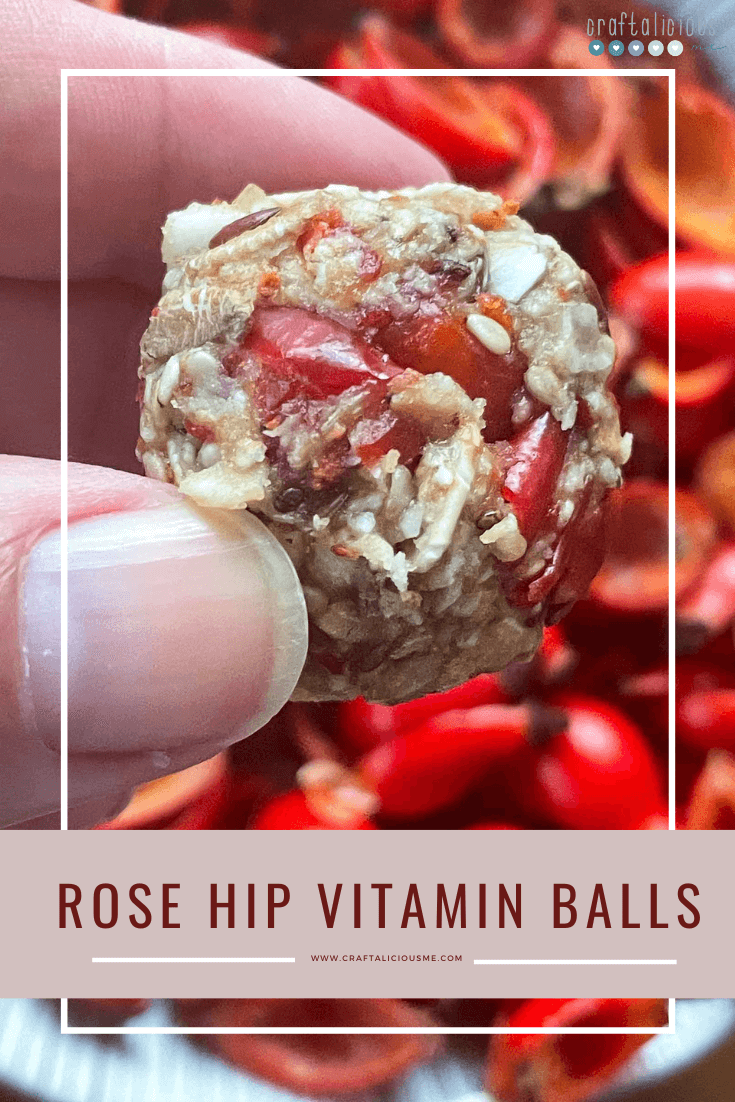 Have you ever eaten rose hip? Would you try these vitamin balls? Do you like granola balls? Any other recipe with rose hips you have made or heard of?