Every morning I have my morning coffee. While I drink that one I check my mail, surf a few blogs and suddenly I realized it's been an hour or something and I am running late for what ever is on my agenda this day. If I stay home i usually have green tea right after my coffee.
Today however I wanted to spice things up. So I looked around and saw some ginger hidden underneath all those apples.
Here is my Spicy Winter Drink I came up with: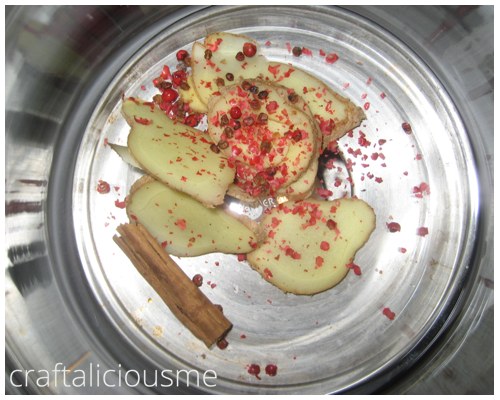 ♥ ginger about 3 cm
♥ cinnamon stick
♥ pink peppercorns
♥ sliced clementine (added after I took the picture)
Well instructions goes without saying, huh. Put in a pot and ass boiling water. The smell is amazing. The drink is spicy. You could add a bit of honey to soften it a bit.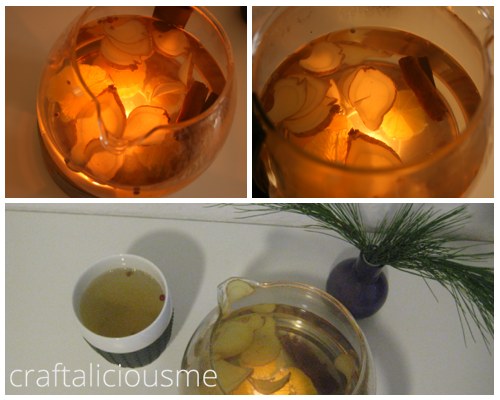 Well, this is what I like on this Wednesday and so I add it to the Wednesdays-I-like link party.
Have a great Wednesday afternoon, Tobia