Hello there,
Nice to see you today. I appreciate you coming by regularly and hello nice to meet you if it is your first time.
Today another Star DIY – a Thread Star!

All you need is
♥ a wooden board (I wanted to get slice of a tree trunk but dad didn't have any big ones to cut down – unfortunately)
♥ thread/ribbon/bakers twine
♥ nails & hammer
♥ star stencil
It's another easy DIY. Paint your stencil to the wooden board. Bring in nails for ever corner and star top. Depending on the star size put nails in between. As closer your nails the fuller the star.
Set one nail in the middle of the star preferable with a bigger head.
Now bind your twine to the middle nail and push knot all the way down to the wood. Start weaving twine to outer nail and back to the middle until you are done. Pay attention to wrap twine above the twine from last round on the middle nail. This way you'll achieve a 3D look. When done fix twine with a knot, cut, hang and step back to enjoy.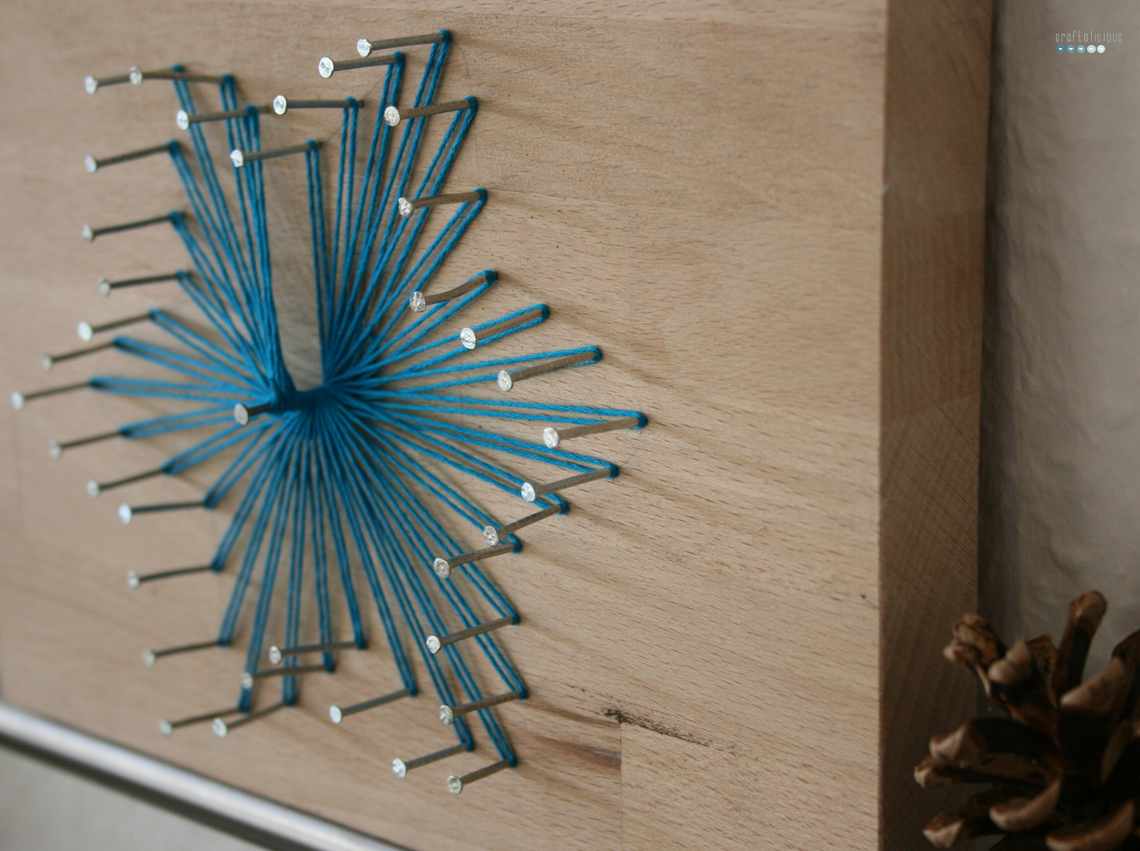 Have you ever done needle pictures? I am kinda hooked and want make some small ones for the Christmas tree (if I have time…)
Happy crafting y'all, Tobia