Now that we have the first decoration in place let's move over to the kitchen. I bet a bit of sprucing up doesn't hurt. Also today's advent calendar DIY would make a great gift!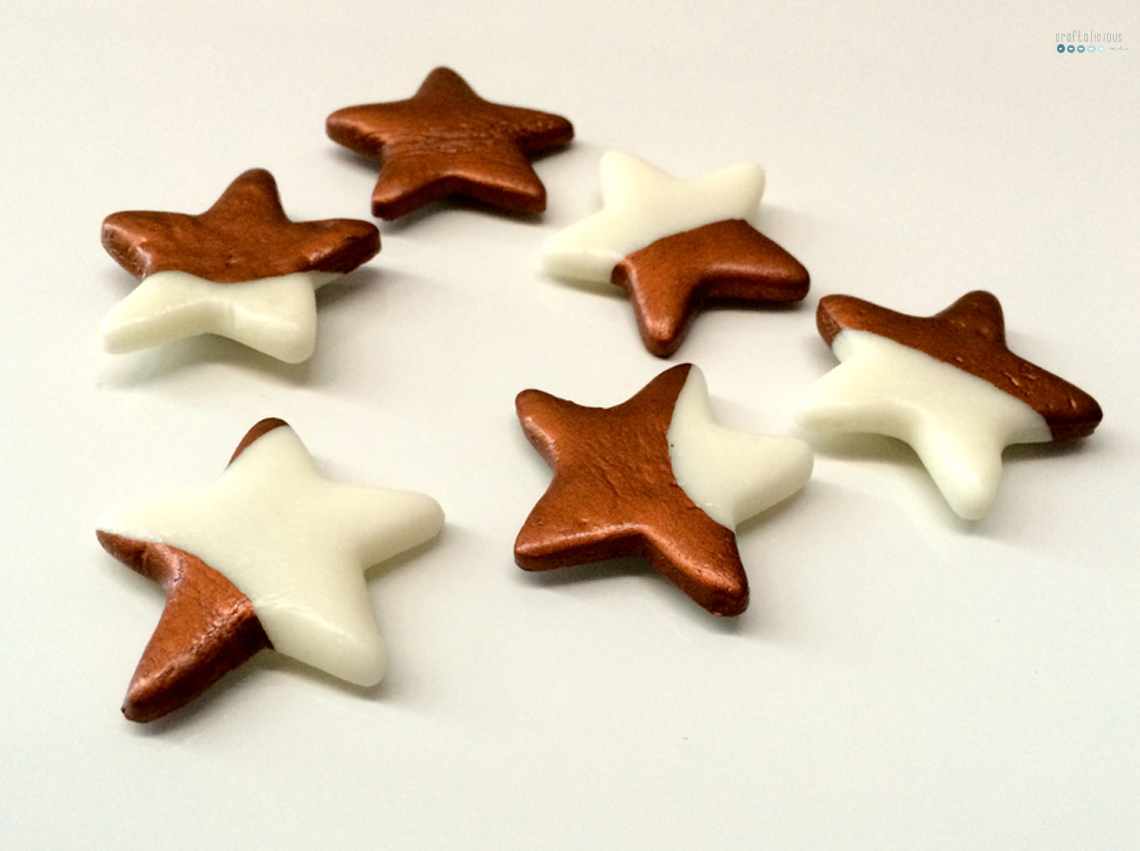 Porcelain Star Magnets
Most of the supplies you'll probably have somewhere in your household:
8-9 tbs starch (Speisestärke) – should be white
4 tbs glue (Holzleim)*

1,5 tbs hand cream – also white
1 tbs glycerin*
And this is it!
You need to make a dough which will have the consistency of fondant.
I start by combining glycerine, glue and the cream. Make sure to combine well.
Now add the starch until you have the right consistency. It's a bit like baking.
Now comes the fun part.
Get out you cookie cutters and start making stars (have I said yet it's like baking?). Well of course you can sculpture your own stars or figures or what ever. The possibilities are endless as you have probably realized by now.
Leave out to dry for at least a day. You will feel and see if your stars are ready for the paint job. They get really light and have a bit of transparency.
Before you color your stars I would file down rough edges. I used a plain old nail file I got in a hotel ;-). I use this color for model making but you could probably go with acrylic paint too. When done leave to dry again.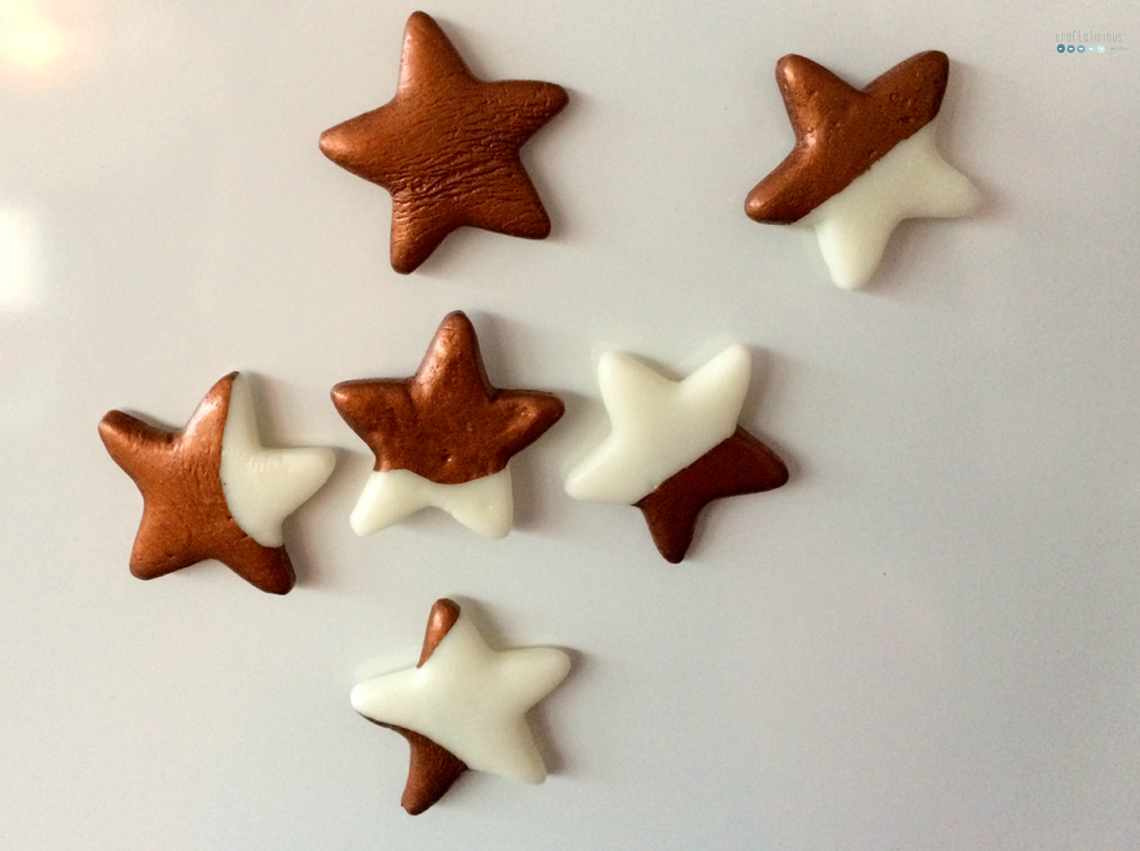 I have come to realize a top coat is better otherwise it looks a bit ugly after some time of usage.
If you don't use all of your cold porcelain you can keep it in an air tight container for up to 4 weeks.
Time of preparation: 15 min
Time of DIYing: 1 hour
Time to dry: at least 24 hours
So what do you think? Will you give it a try? Show me your version, would you? Have a great day and see you back tomorrow!
Happy Crafting, Tobia
PS. To lazy to that on your own? Then check out my store where you can buy it.
PPS. I also added this tutorial to Sissi's X-mas Linkup Party 2014.
*affiliate link (more info here)